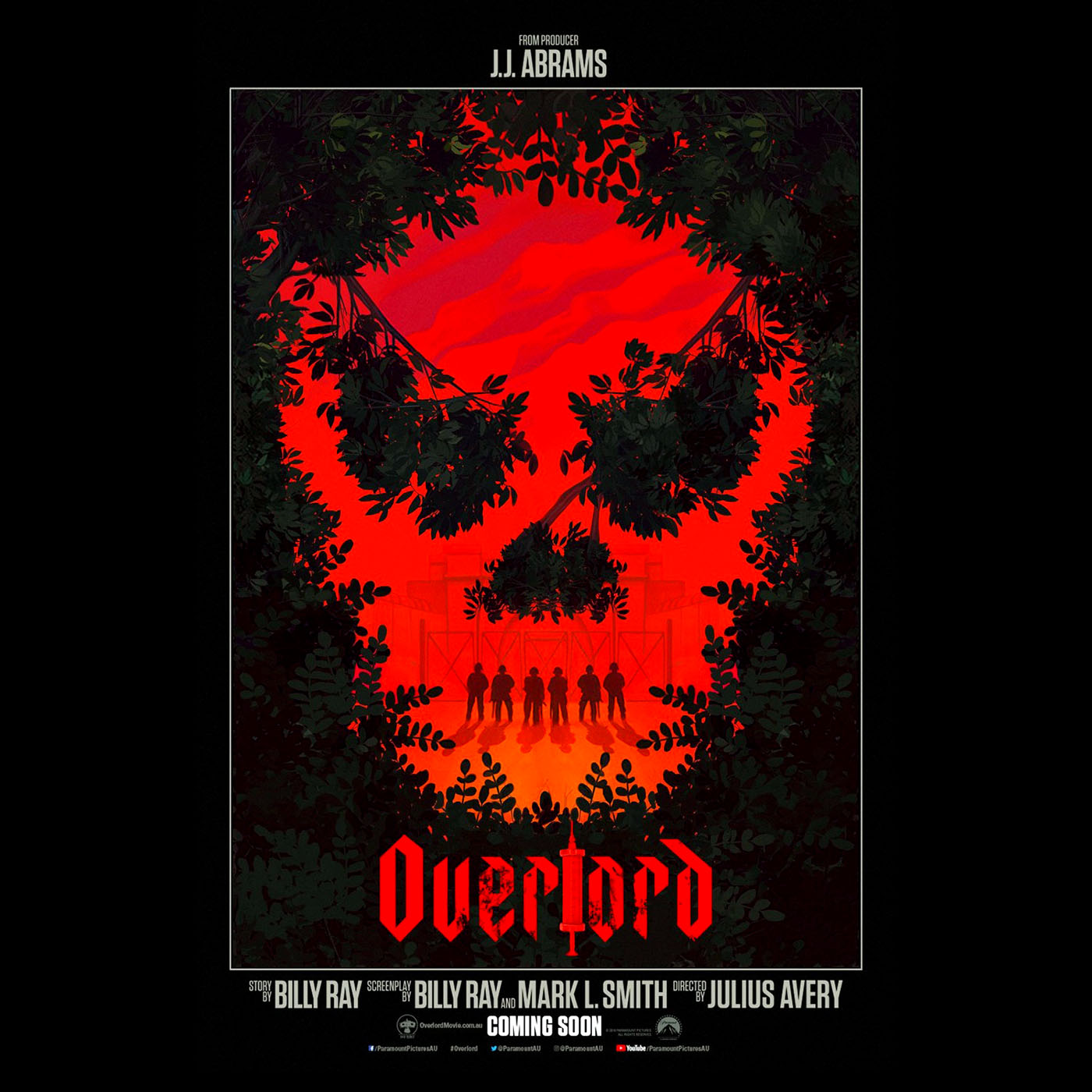 Happy Tuesday everyone!  Don't fret it is a great Tuesday because 1.) RFN has an awesome new pod out and 2.) It is a short week thanks to national football and turkey day!!!  Today the boys chat about a zombie Nazi horror World War II movie that should have come out before Halloween, Overlord.  Conversation includes Wolfenstein 3D, other WW2 movies that are actually good, zombies or lack thereof, and the incredible thought-provoking comic book Über published by Avatar Press.
Overlord starts out really strong with some amazing WW2 C-47 and paratrooper scenes quickly falling apart afterwards.  The makeup is incredible, the acting is lackluster well Matt thinks so, and the story is just plain awful.  This film is clearly a rip-off of the hugely successful Wolfenstein video game franchise but fails to be as fun or as great of a story.  There are also a ton of WW2 movie stereotypes especially the characters.  It is weird having to write WW2 stereotypes, but they are quickly starting to develop in the entertainment world. 
Matt really was not a huge fan of Overlord other than the beginning scenes.  Maybe he built it up too much in his head or maybe the successful Nazi zombie franchises in existence make this one look terrible.  He gives the movie 2 out of 5 Reels.  Mysterious Mike agreed with Matt and is not a huge fan of this film.  He is still a huge fan of horror and maybe that effected his rating.  Mike gives Overlord 2.5 out of 5 Reels.
Thanks for tuning in for another episode of the Reel Film Nerds Podcast!  Do us a favor and tell your friends.  Don't forget to subscribe and listen to our sister podcasts Rogues Radio, Code 3 Podcast, The Blue Milk Podcast, and The Mile High Show.  We will be back on Thanksgiving with our first Tributary since August, the Netflix original movie starring Chris Pine, Outlaw King AKA the sequel to Braveheart, kind of.  Chat at you Thursday!
---
If you have a film you would like to hear Matt and Mike review feel free to email us at nerds@reelfilmnerds.com  Thank you for liking, subscribing, rating, reviewing, and telling your friends about our podcast.
Our little show can be found anywhere Podcasts reside such as iTunes, Stitcher, Google Play, Tune In, Player FM, etc. While you are there like, subscribe, rate, and review us if you can too!
Make sure to follow us on social media such as Facebook, Instagram, and Twitter. Feel free to visit our website to watch trailers, read bios, and just flat out get more info on the movies we review.  http://www.ReelFilmNerds.com 
You can contact us through email as well Nerds@ReelFilmNerds.com
Now go out and catch a movie!