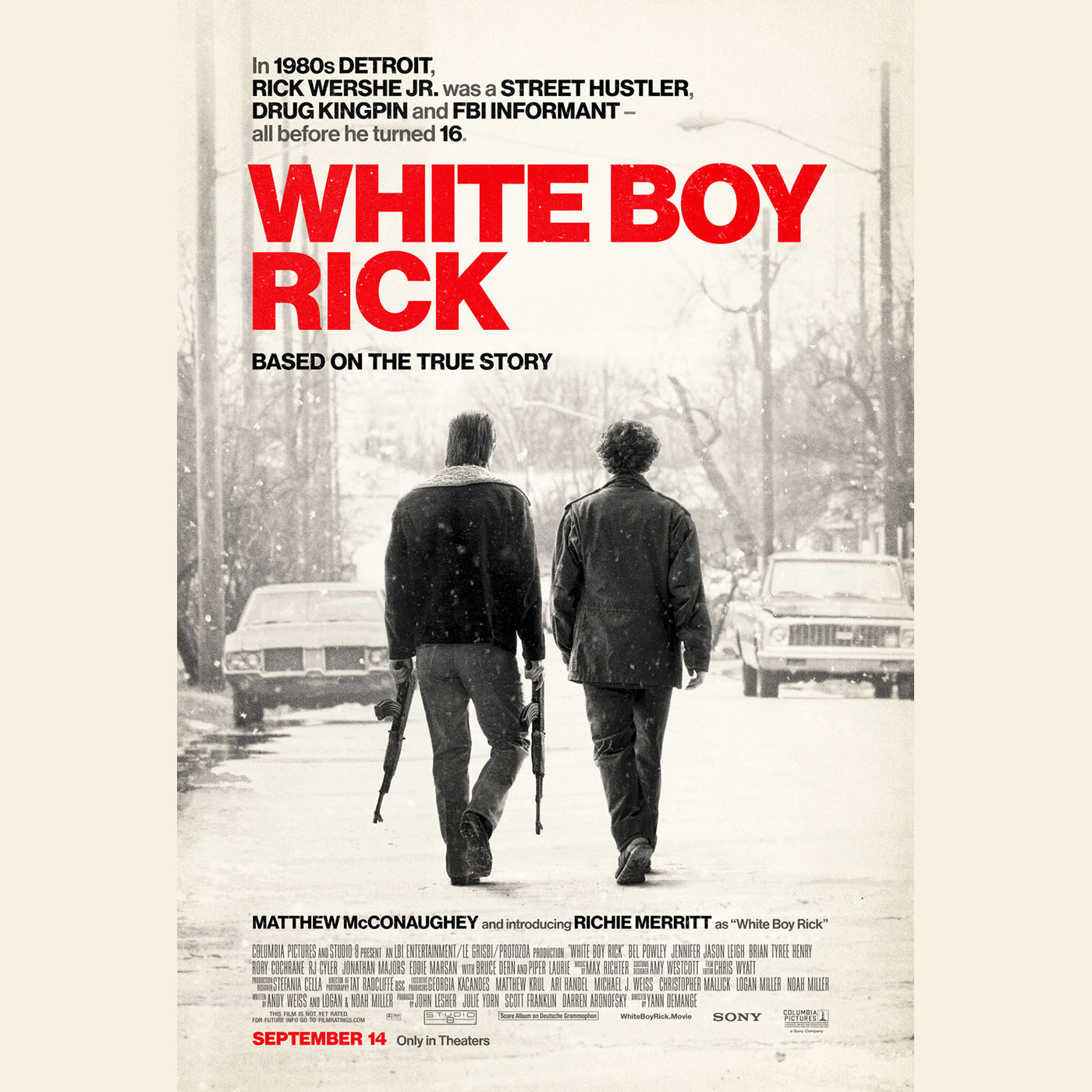 Welcome back everyone!  Today your hosts Mysterious Mike and incredible Matt talk about Matthew McConaughey's latest based on a true story film White Boy Rick.  There is not a ton to say about this film without spoiling it but we will always do our best to warn you when he hit that discussion area.  Topics also include crazy family life, drug addiction, the film Gold, and a controversial topic if all drugs should just be legal in the United States.  Lastly they remind you that the first Reel Film Nerds Harvest Horror Fest kicks off in one week!!!  Are you excited, we are!!!!
Mike and Matt both enjoyed this film but it is not a must see.  What makes this movie great is the acting and the incredible true story.  The editing was just flat out strange and the choices the director made on what to show you versus tell you bothered both of your hosts.  Mike gives this film 3 out of 5 Reels while Matt is a little more lenient with 3.5 out of 5 Reels. The hosts both agree White Boy Rick is worth a watch just for the story but wait until it is released on a streaming service or at Red Box.  Thank you for continued support and we will chat at you on Tuesday with a brand new movie review of Assassination Nation.
---
If you have a film you would like to hear Matt and Mike review feel free to email us at nerds@reelfilmnerds.com  Thank you for liking, subscribing, rating, reviewing, and telling your friends about our podcast.
Our little show can be found anywhere Podcasts reside such as iTunes, Stitcher, Google Play, Tune In, Player FM, etc. While you are there like, subscribe, rate, and review us if you can too!
Make sure to follow us on social media such as Facebook, Instagram, and Twitter. Feel free to visit our website to watch trailers, read bios, and just flat out get more info on the movies we review.  http://www.ReelFilmNerds.com 
You can contact us through email as well Nerds@ReelFilmNerds.com
Now go out and catch a movie!