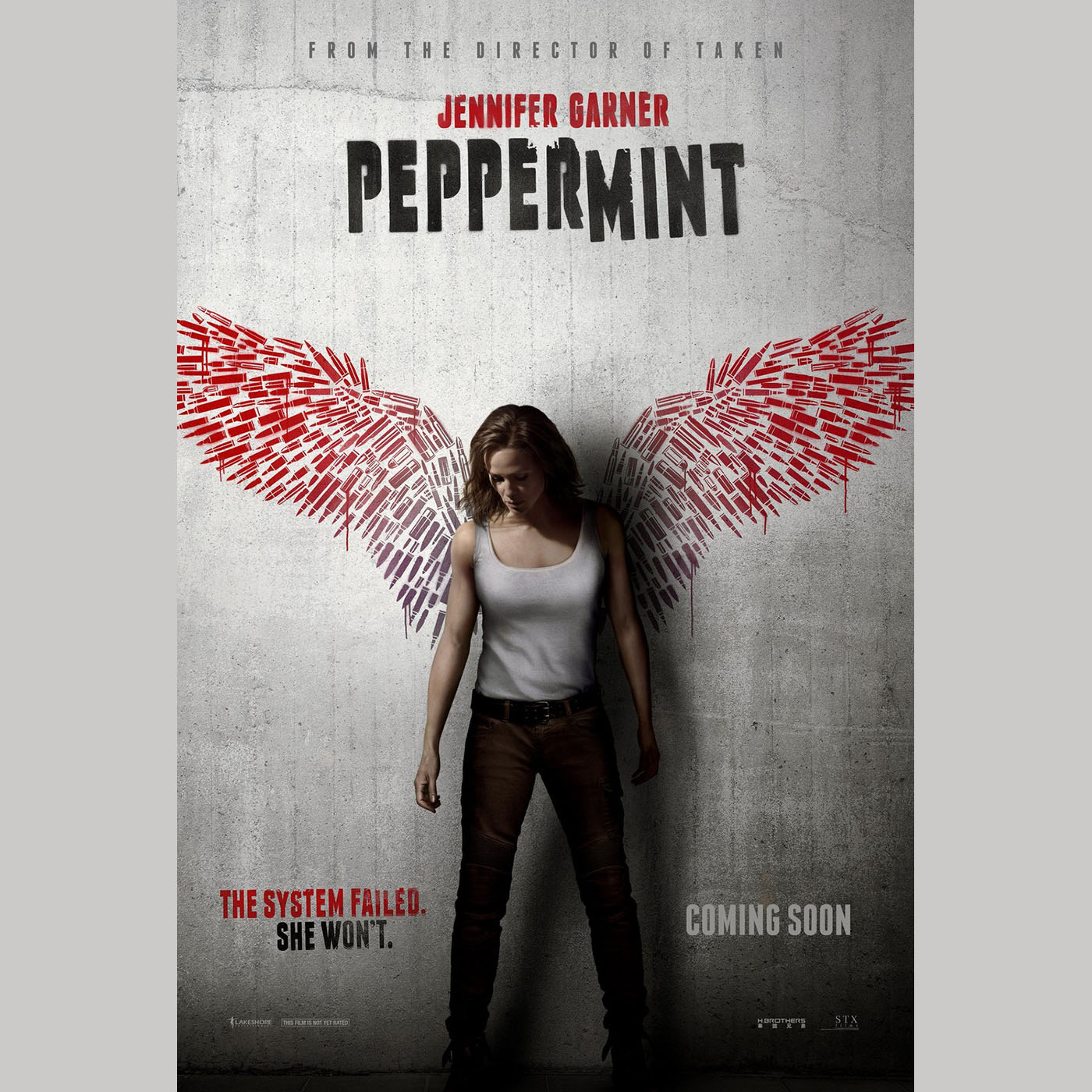 Hello, hello, hello, and welcome to your first Reel Film Nerds pod of the week!  Today your host's Matt and Mike discuss Jennifer Garner's return to the silver screen, Peppermint.  Peppermint is your classic revenge story littered with tons of action scenes.  Your hosts stick to the review at hand for the most part.  Mike actually went off on a pretty solid tangent about Liam Neeson and his legacy of Taken films.  Amazing, it was not Matt for once!  Of course, he brought up Star Wars again but just for a little bit.  Mike and Matt also discuss other revenge films they really enjoy like Man on Fire.  For those of you looking for a discussion on Moviepass sorry.  Maybe Mike will get Matt going on the next pod.
Mike and Matt both were not super impressed with this movie, but they did not think it was terrible either.  It was just an average film.  The acting was decent, the action was well done, the story is not great and has been repeated throughout cinema many times over, but it is not horrible either.  Mike gives Peppermint 3 out of 5 Reels.  Matt enjoyed the film as well but did have some issues with it especially how they ended it.  He gives it 2.5 out of 5 Reels.
Coming up on Thursday is an incredible Legacy cast, Ghostbusters!!!  No not the 2016 remake the original from 1984!  Matt is super excited to talk about it and so is Mike.  It is going to be a fun one.  Thanks for listening and chat at you then!
---
Thank you for liking, subscribing, rating, reviewing, and telling your friends about our podcast.  You are slowly helping us take over the world like Pinky and the Brain!
If you have a film you would like to hear Matt and Mike review please Facebook message us, Instagram message us, or email us at nerds@reelfilmnerds.com
Our little show can be found anywhere Podcasts reside such as iTunes, Stitcher, Google Play, Tune In, Player FM, etc. While you are there like, subscribe, rate, and review us if you can too!
Make sure to follow us on social media such as Facebook, Instagram, and Twitter. Feel free to visit our website to watch trailers, read bios, and just flat out get more info on the movies we review.  http://www.ReelFilmNerds.com 
You can contact us through email as well Nerds@ReelFilmNerds.com
Now go out and catch a movie!