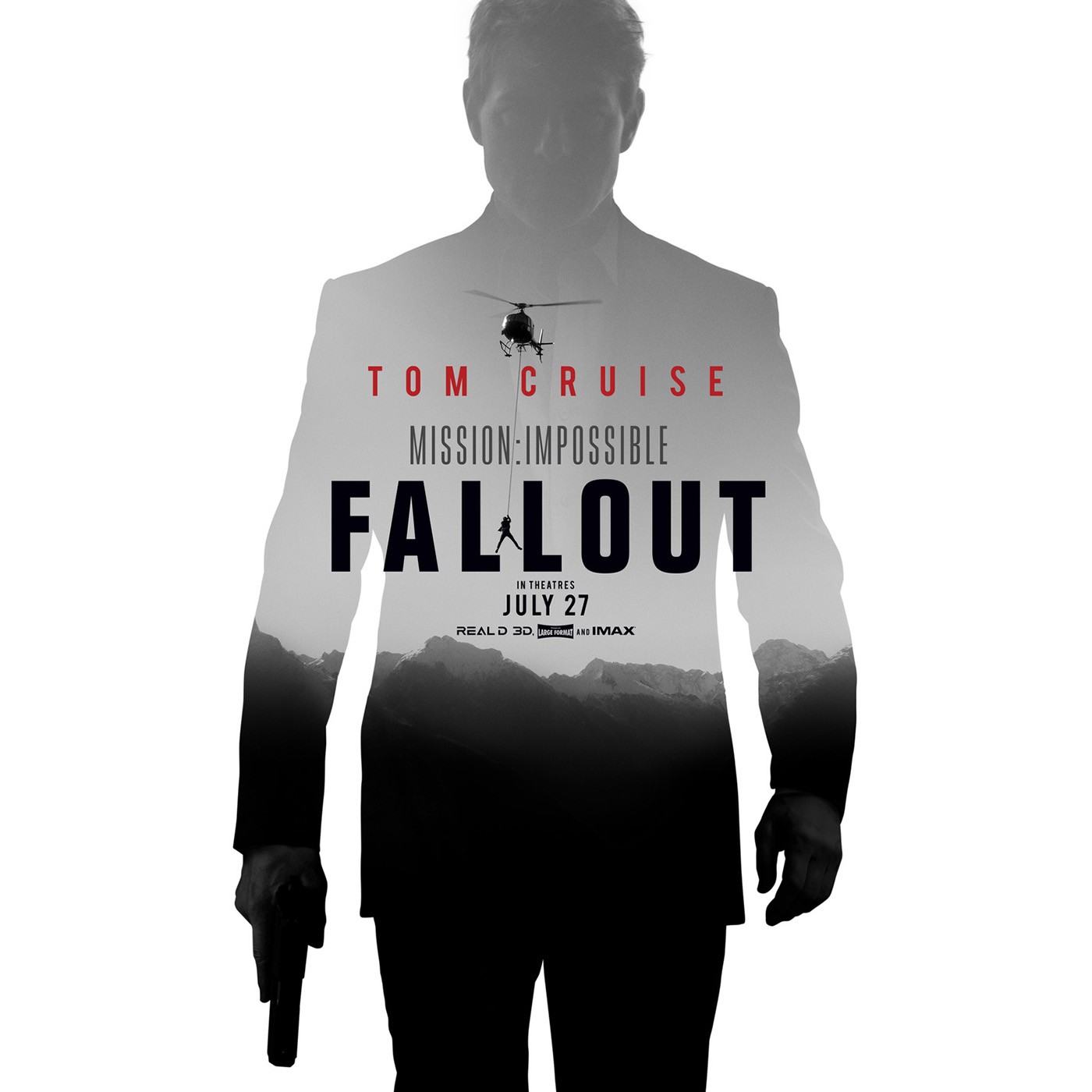 Your mission if you choose to accept it is to listen to this podcast then rate and review the Reel Film Nerds on iTunes!  Anything to get a response out of our listeners, right?  This week Matt and Mike review the latest Tom Cruise action flick Mission: Impossible - Fallout.  It is a fun fast paced action movie with incredible practical effects and amazing stunts. The guys get off topic as they always do and discuss the continued slide of MoviePass with a dash of John Travolta and his airplane collection. Did Henry Cavill really have to have a mustache for this film and ruin a part of Justice League because of it, or does he just have a hard time growing facial hair? Lastly they get into their personal blu-ray collections and what they have bought in the bargain bins lately such as Big Trouble in Little China a classic and probably upcoming Legacy Cast!
Mike and Matt agree that Mission: Impossible – Fallout is a great popcorn action movie.  It is a must see in a theater and worth your hard-earned money.  If you can believe it the guys agreed on a rating again!  They both give Mission: Impossible – Fallout 3.5 out of 5 Reels.
Make sure you tune in to our Thursday show when Matt and Mike record their first Tributary Cast!  A Tributary Cast is a review of a movie only available on a streaming service such as Netflix, HBO Go, Amazon Prime, etc.  Our first Tributary will be the Netflix original Sci-Fi thriller Anon.  Welcome new and old listeners and thank you for subscribing and listening to our podcast.
---
If you have a film you would like to hear Matt and Mike review please Facebook message us, Instagram message us, or email us at nerds@reelfilmnerds.com
Our little show can be found anywhere Podcasts reside such as iTunes, Stitcher, Google Play, Tune In, Player FM, etc. While you are there like, subscribe, rate, and review us if you can too!
Make sure to follow us on social media such as Facebook, Instagram, and Twitter. Feel free to visit our website to watch trailers, read bios, and just flat out get more info on the movies we review.  http://www.ReelFilmNerds.com 
You can contact us through email as well Nerds@ReelFilmNerds.com
Now go out and catch a movie!