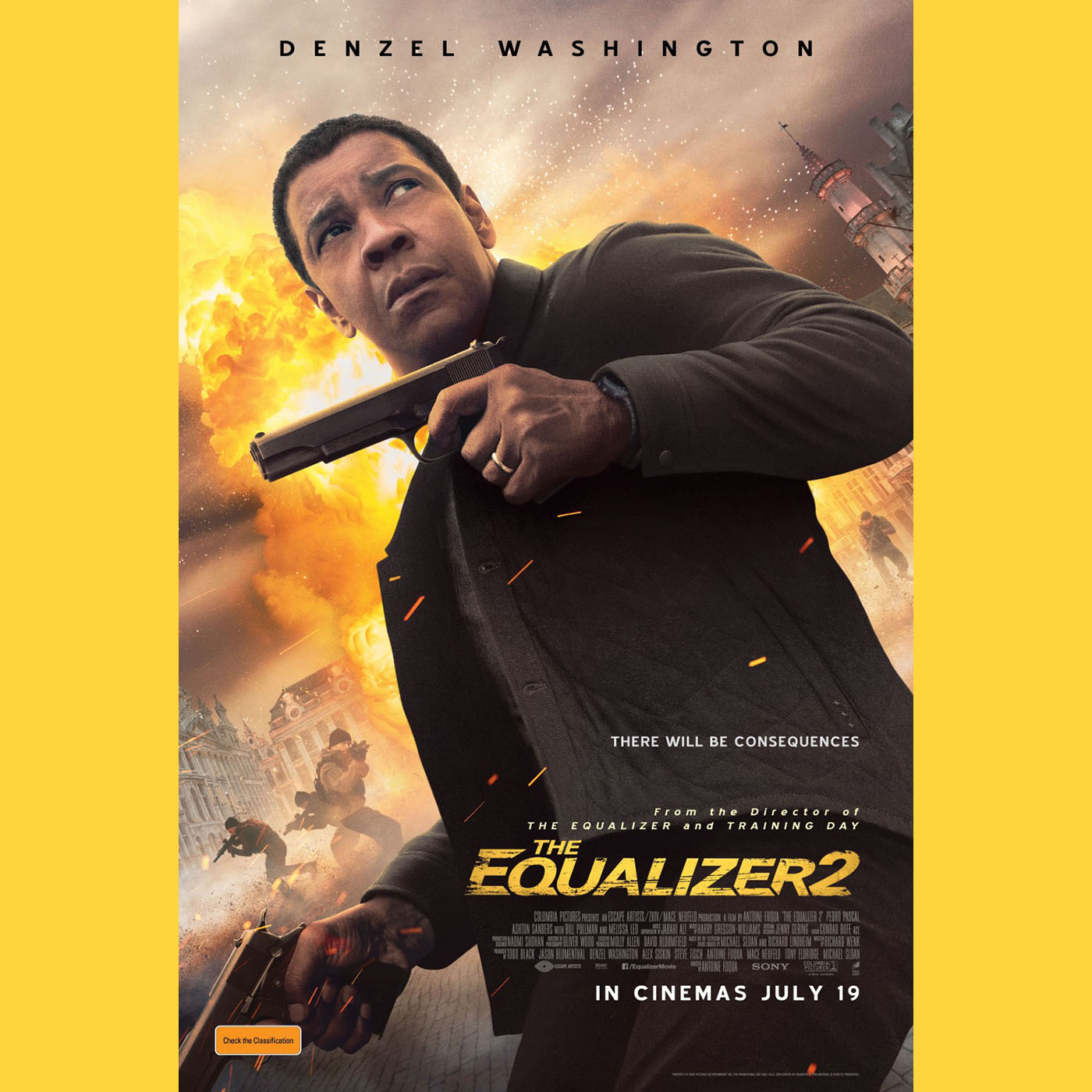 Are you ready to get equalized?  Yes, then we have a treat for you today with our review of The Equalizer 2!  Matt gets off topic by talking about Denzel Washington and his Prescott connection.  That turns into a talk about guns then they both go full off topic and profess their love for Denzel Washington.  Who doesn't love him right?  He has made some amazing movies!  Basically, your hosts spent half the podcast talking about Denzel and their favorite movies of his.  What I am trying to say here is if you don't like Denzel Washington just skip this podcast.      
Finally we get a movie that is not absolute crap!  It feels like a month of just bad movies for us.  Matt and Mike really liked The Equalizer 2.  It is a fun sequel that is a great standalone film too.  The ending is not great and the pacing of the film is awkward but for the most par this is really a great movie!  Mike gives The Equalizer 2 a respectable 3 out of 5 Reels.  Matt is nowhere near as harsh as Mike is when it comes to ratings especially for his boy Denzel.  He gave the film 4 out of 5 Reels.    
Thank you for subscribing and listening to our podcast!  Don't forget to check out this Thursday's Legacy Cast in honor of the 30th annual Shark Week  with our review of the original summer blockbuster Jaws!!!
---
If you have a film you would like to hear Matt and Mike review please Facebook message us, Instagram message us, or email us at nerds@reelfilmnerds.com
Our little show can be found anywhere Podcasts reside such as iTunes, Stitcher, Google Play, Tune In, Player FM, etc. While you are there like, subscribe, rate, and review us if you can too!
Make sure to follow us on social media such as Facebook, Instagram, and Twitter. Feel free to visit our website to watch trailers, read bios, and just flat out get more info on the movies we review.  http://www.ReelFilmNerds.com 
You can contact us through email as well Nerds@ReelFilmNerds.com
Now go out and catch a movie!