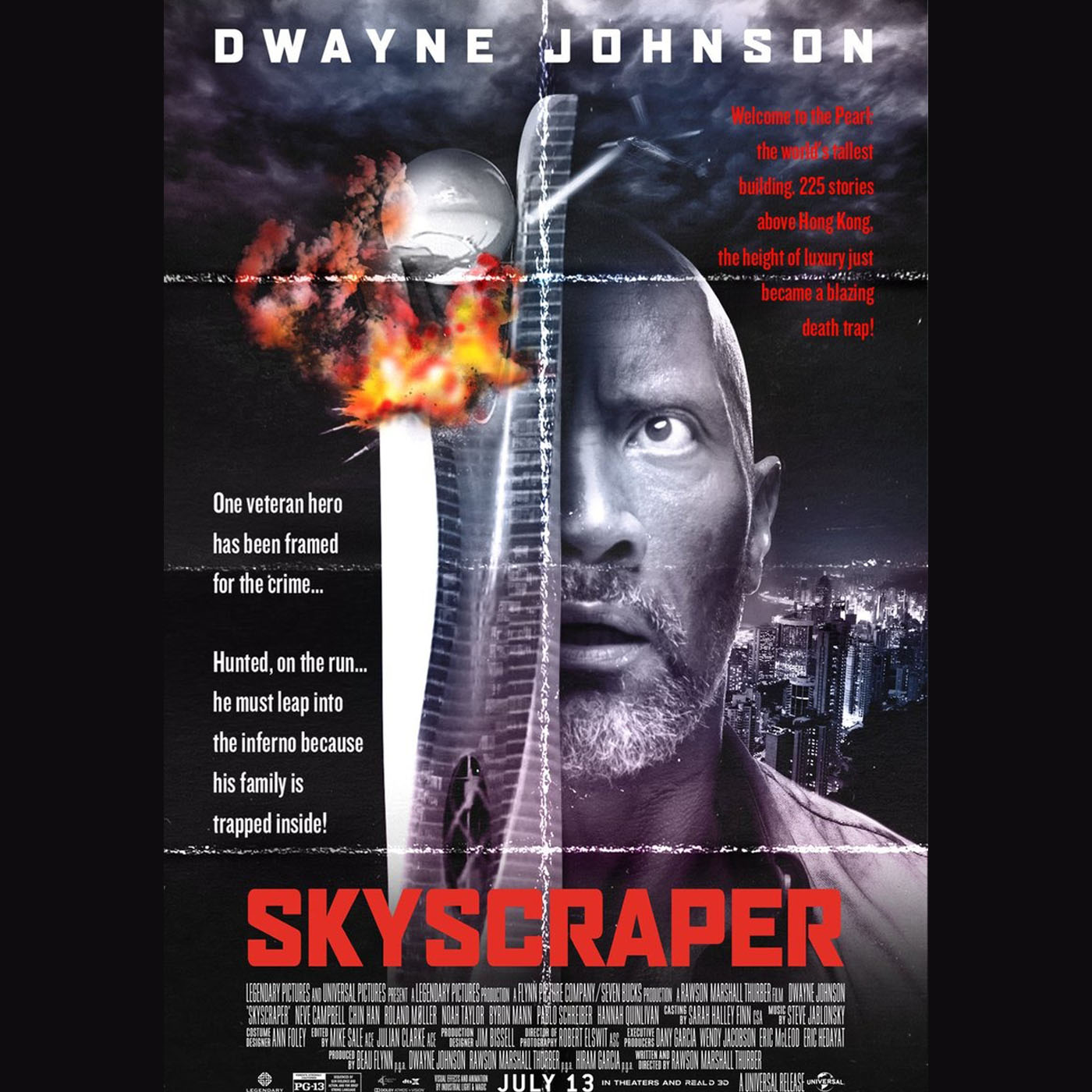 WOW, 31 episodes and we are still going?  Why?  This week Mike and Matt discuss another bad movie you should not go see, Skyscraper staring The Rock "Dwayne" Johnson.  The boys talk about their love of Die Hard and why it is a Christmas movie no matter what Bruce Willis says!  They also discuss how Skyscraper blatantly ripped it off without question. Was Mike able to keep his Marvel Cinematic Universe streak alive, of course!  There is also even more talk about the unlimited movie services such as MoviePass, AMC A-List, and Cinemark Movie Club.  There is no rant on this one just a regular review of a bad movie.      
Matt and Mike both found this movie to be nothing special.  It was boring, a giant copy of great movies, a bad story, (seeing a pattern here?) just to name a few of its issues.  Mike gives Skyscraper a 2 out of 5 Reels.  Matt rated it a little bit higher (purely based on seeing hottie Neve Campbell on the big screen again) with a 2.5 out of 5 Reels. 
Thank you for subscribing and listening to our podcast!  We will talk at you next Tuesday with our review of The Equalizer 2.  Don't forget we will be doing a special Legacy Cast a week from today in honor of the 30th annual Shark Week by Discovery Channel with the original summer blockbuster Jaws!!!
---
If you have a film you would like to hear Matt and Mike review please Facebook message us, Instagram message us, or email us at nerds@reelfilmnerds.com
Our little show can be found anywhere Podcasts reside such as iTunes, Stitcher, Google Play, Tune In, Player FM, etc. While you are there like, subscribe, rate, and review us if you can too!
Make sure to follow us on social media such as Facebook, Instagram, and Twitter. Feel free to visit our website to watch trailers, read bios, and just flat out get more info on the movies we review.  http://www.ReelFilmNerds.com 
You can contact us through email as well Nerds@ReelFilmNerds.com
Now go out and catch a movie!