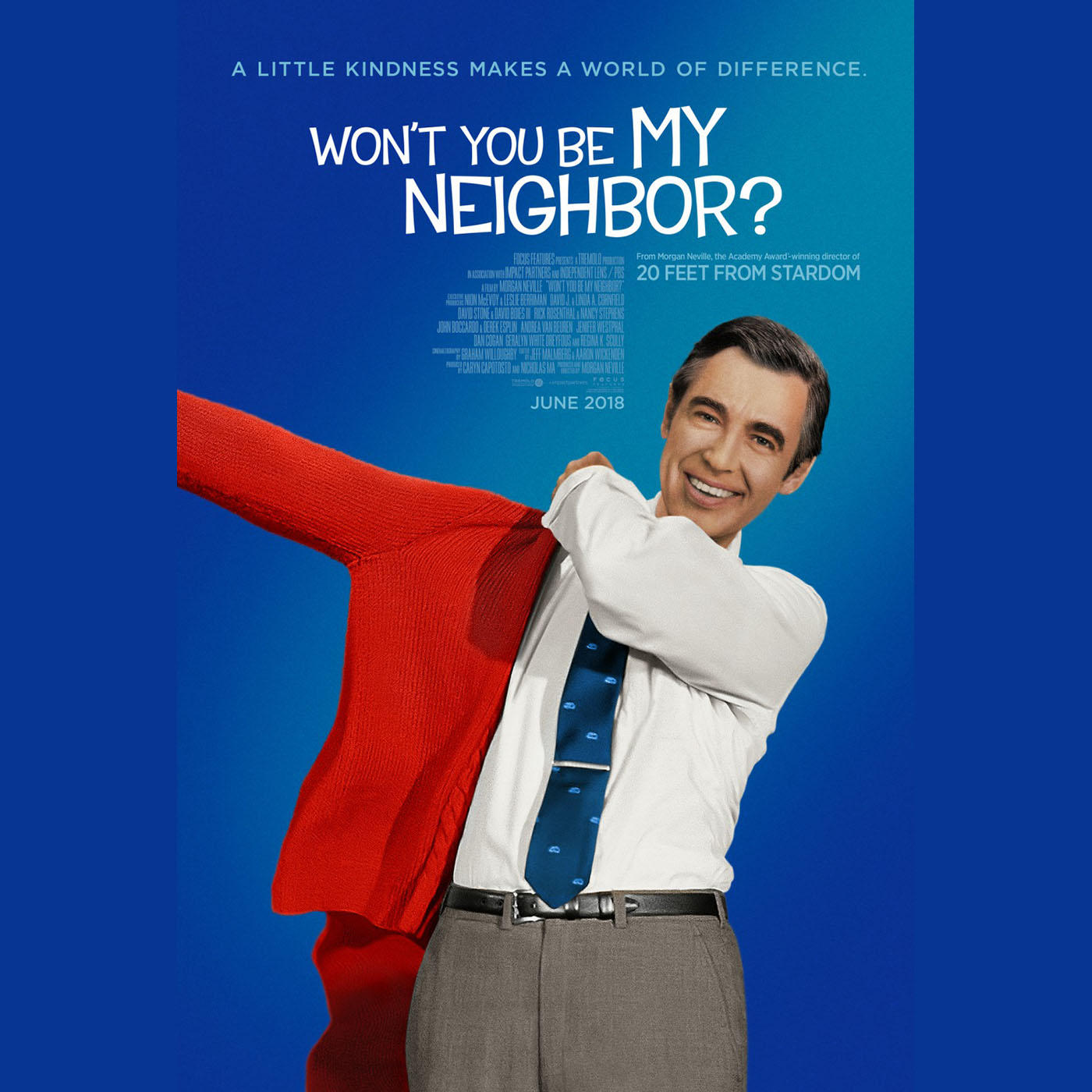 Welcome everyone to the Reel Film Nerds podcast!  Today's review is a special one for both your hosts, Won't You Be My Neighbor?  Matt and Mike grew up glued to their television sets watching Mister Rogers and his many lessons.  They have been talking about wanting to see this biopic since it came out back in January 2018 and now they have a chance.  As difficult as it was Mike was able to tie Won't You Be My Neighbor? to the Marvel Cinematic Universe you will have to listen to find out how.
Mike and Matt both loved this film without question.  Matt has a hard time understanding why it is life changing and extremely popular right now.  It is a very good film about an amazing man who touched the lives of millions.  Mike learned a lot about Mister Rogers and some of the controversies surrounding him that neither of the hosts knew about.  Matt really tried as hard as he could not to find a problem with this film, but he did anyways.  He really wishes they would have discussed Fred Rogers' home life more then they did.  At the end of the show he tries to explain the Navy SEALS rumor and does a terrible job at it probably offending lots of people.  Only time will tell.
I guess it is not a rare occasion anymore since this is now 2 pods in a row but your hosts agreed on the rating.  Mike and Matt both give Won't You Be My Neighbor? 4 out of 5 Reels.  It is an incredible biography that is a must watch, you just don't have to see it in the theater.  Won't You Be My Neighbor? will probably be on PBS or Netflix by the end of the year try to catch it then.
We apologize for some of the audio issues in this episode.  Matt tried to clean up Mike's audio the best he could but there is still a lot of background noise.  Thank you for subscribing and listening to our podcast!  We will talk at you next Tuesday with our review of The First Purge.
---
If you have a film you would like to hear Matt and Mike review please Facebook message us, Instagram message us, or email us at nerds@reelfilmnerds.com
Our little show can be found anywhere Podcasts reside such as iTunes, Stitcher, Google Play, Tune In, Player FM, etc. While you are there like, subscribe, rate, and review us if you can too!
Make sure to follow us on social media such as Facebook, Instagram, and Twitter. Feel free to visit our website to watch trailers, read bios, and just flat out get more info on the movies we review.  http://www.ReelFilmNerds.com 
You can contact us through email as well Nerds@ReelFilmNerds.com
Now go out and catch a movie!