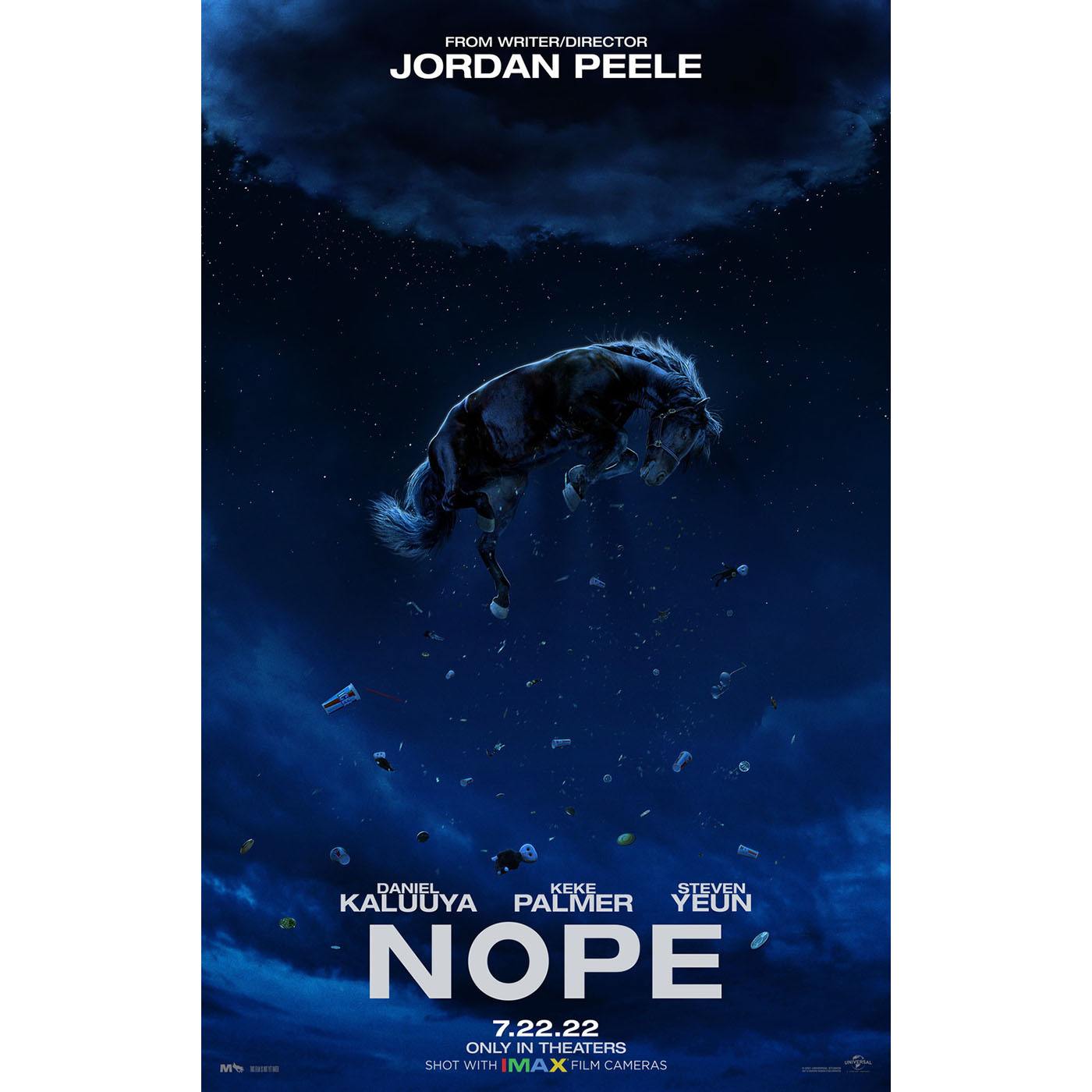 Welcome friends and neighbors to another episode of the Reel Film Nerds podcast. Today Mike and Matt chat about Jordan Peele's latest thriller Nope starring Daniel Kaluuya, Keke Palmer, and Steven Yeun. Off topics include a new Blu-ray giveaway, Mike is secretly 0069, and sky Jaws.
Jordan Peele's third film Nope is an unexpected sci-fi thriller that caught both of your hosts off guard. It is a great original story that takes almost half the runtime to get on its feet but when it does man is it good! The acting especially by Kaluuya and Palmer is excellent. They play completely opposite personality types but have wonderful chemistry as brother and sister in the film. The cinematography is decent but the night scenes are where Nope is in a class of its own. It is very difficult to film in the dark and make it look good and this movie does it better than just about anyone. Matt and Mike both agree this is a must see flick in the theaters. They both award Nope 4.5 out of 5 Reels.    
For next week we hit the streaming services to check out a Netflix Original spy thriller The Gray Man starring Ryan Gosling and Chris Evans. Thanks for listening and we will chat with you next week!
---
If you have a film you would like Matt and Mike to review, email us at nerds@reelfilmnerds.com
You can find us on all things social such as YouTube, Facebook, Instagram, and Twitter.  Why not join our Facebook Fan Group so you can yell at Mike and Matt from the comfort of your keyboard while talking about films. We also have an old fashioned website where you can watch trailers, read the host's bios, listen to the podcast, and get a ton more info on the movies we review.  http://www.ReelFilmNerds.com Thank you for liking, subscribing, rating, reviewing, and telling your friends about our podcast.
Finally go out and catch as many movies as you can!