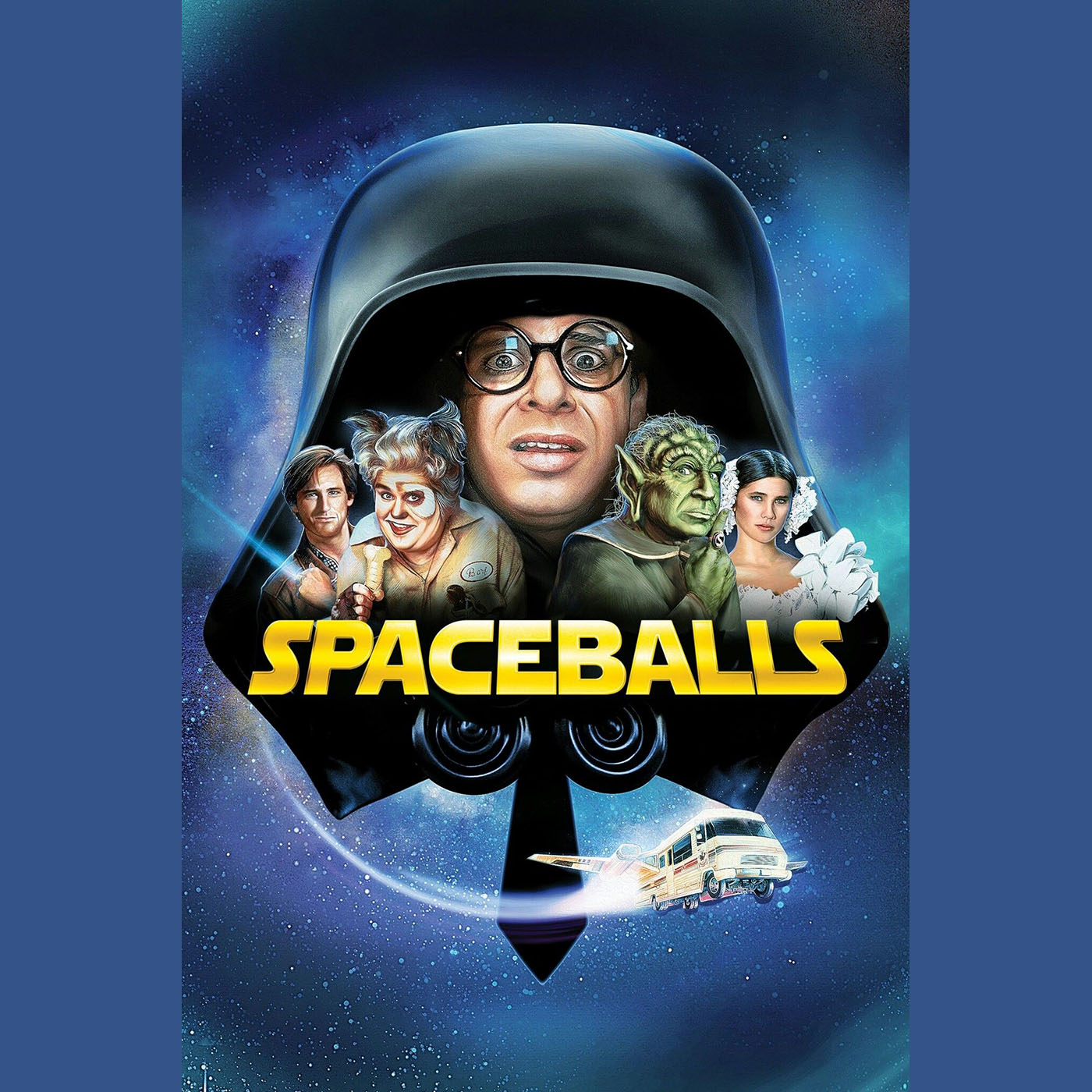 Welcome moviephiles to new episode of the Reel Film Nerds!  Today we have an amazing Legacy Cast for you, Spaceballs!!  This movie was requested by Matt's buddy and co-worker Derek Nanke, thanks Derek for the request!  Right off the bat things start to get crazy in this pod!  Matt talks about his dad taking him to see Spaceballs in the theater as a kid.  He also talks about Star Wars probably too much but how you can not right Spaceballs is 95% of a rip on Star Wars!  Mike explains where his obsession with male genitalia came from and how much fun he had watching this movie.  Matt typically watches it at least once a year but Mike has not seen Spaceballs in a very long time!  Sit back relax and grab a big glass of water to help with your 4th of July hangover because this is a long pod, almost a full hour!
Clearly Matt and Mike both love this movie without question.  Mike loved it a teensy bit more than Matt probably because he has not seen Spaceballs as an adult!  Mike hands out the very first perfect rating in the history of the Reel Film Nerds with a 5 out of 5 Reels!!!  Matt loves Spaceballs without question but he does not think it is perfect, damn close but not perfect.  He gives Spaceballs a 4.5 out of 5 Reels.  Thank you for subscribing and listening to our podcast!  We will talk at you next Tuesday with another Reel Film Nerds movie review!
---
If you have a film you would like to hear Matt and Mike review please Facebook message us, Instagram message us, or email us at nerds@reelfilmnerds.com
Our little show can be found anywhere Podcasts reside such as iTunes, Stitcher, Google Play, Tune In, Player FM, etc. While you are there like, subscribe, rate, and review us if you can too!
Make sure to follow us on social media such as Facebook, Instagram, and Twitter. Feel free to visit our website to watch trailers, read bios, and just flat out get more info on the movies we review.  http://www.ReelFilmNerds.com 
You can contact us through email as well Nerds@ReelFilmNerds.com
Now go out and catch a movie!