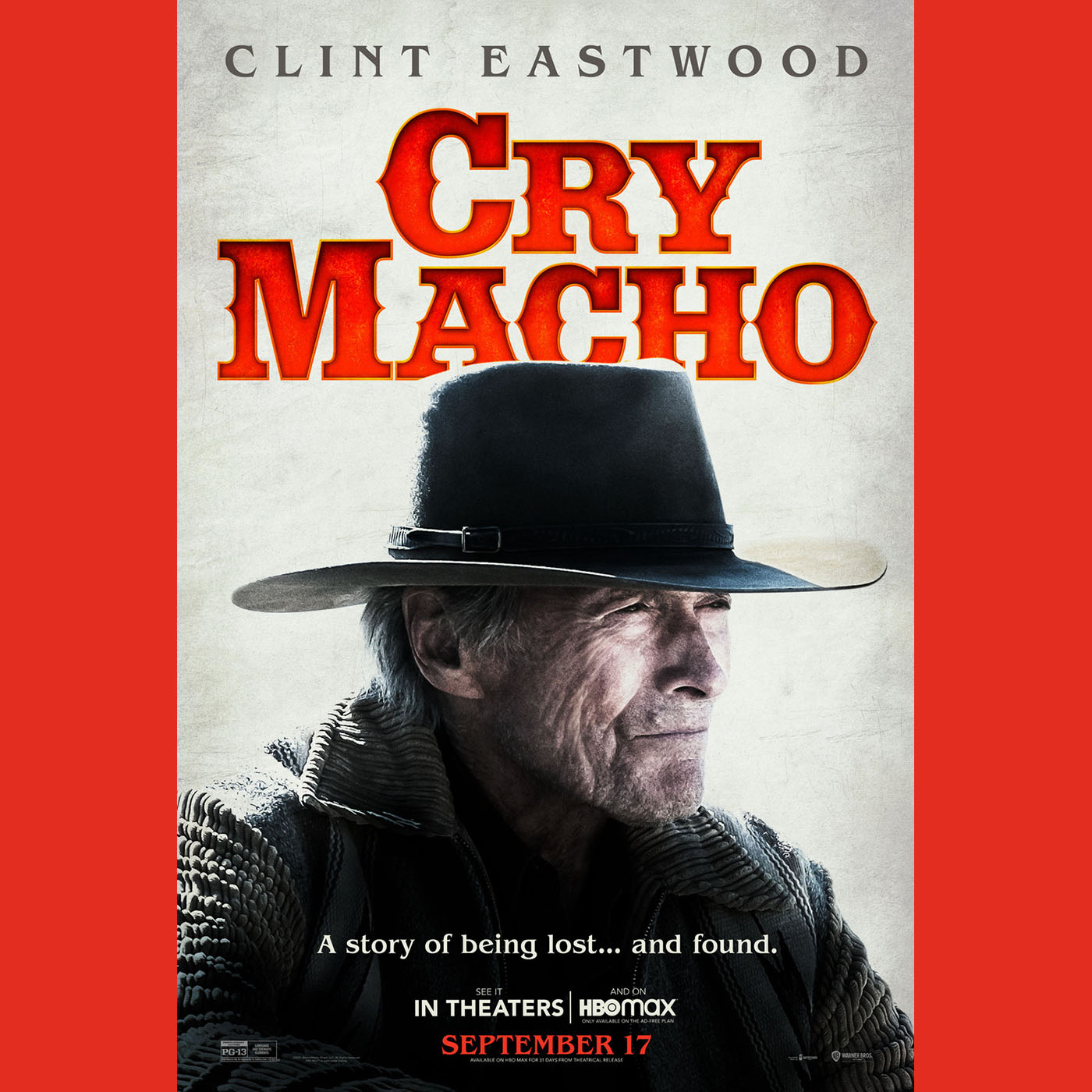 Hey look at us, back on schedule even with a huge life changing event for Mike! Today your hosts chat about Clint Eastwood's latest film Cry Macho. Not western film topics include Mike's new baby, a new movie giveaway, and cock fighting.
Your hosts have very mixed feelings about the latest Clint Eastwood epic Cry Macho. The film is really strange for the first act leading into the second. There is a time jump, a weird introduction, and just lots of confusion. The second half of the film really shines. It is sweet and down to earth showing the viewer how to appreciate life and the little things. Clint Eastwood does a great job especially at the ripe age of 91. Newcomer Eduardo Minett has some growing pains to get through. The sets are beautiful along with the cinematography. Mike really enjoyed Cry Macho giving it 3.5 out of 5 Reels. Matt on the other hand thought he got half a film awarding it 2.5 out of 5 Reels.
Next week the boys are kinda up in the air on a film. Mike would like to review Card Counter starring Oscar Issac but it is not currently available nationwide. If it doesn't happen they plan to watch the new Netflix film Kate starring Mary Elizabeth Winstead. Thank you for your continued support of our podcast and we will chat at you next week.
---
If you have a film you would like Matt and Mike to review, email us at nerds@reelfilmnerds.com
You can find us on all things social such as YouTube, Facebook, Instagram, and Twitter.  Why not join our Facebook Fan Group so you can yell at Mike and Matt from the comfort of your keyboard while talking about films. We also have an old fashioned website where you can watch trailers, read the host's bios, listen to the podcast, and get a ton more info on the movies we review.  http://www.ReelFilmNerds.com Thank you for liking, subscribing, rating, reviewing, and telling your friends about our podcast.
Finally go out and catch as many movies as you can!