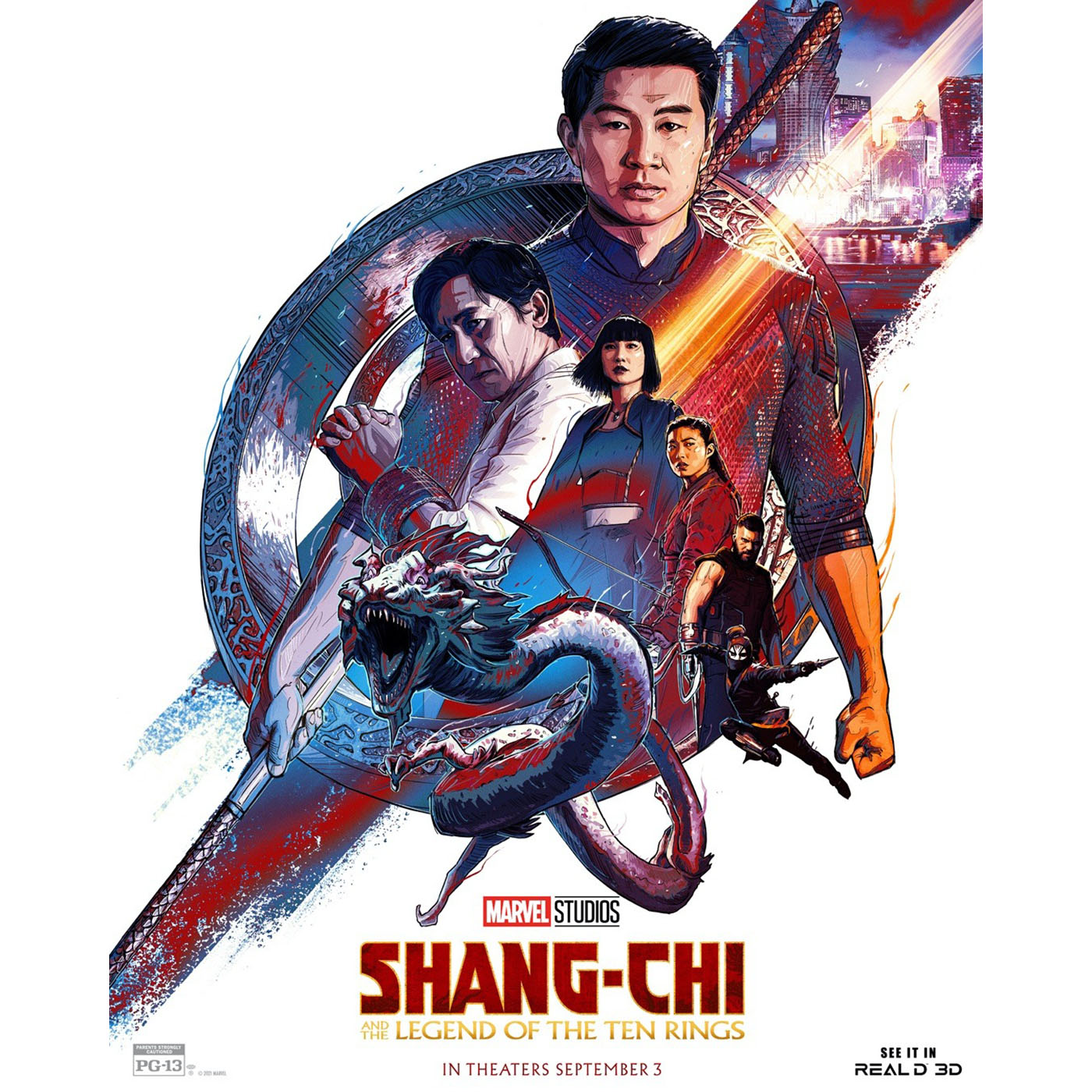 Welcome fellow MCU fans to another incredible Reel Film Nerds podcast! Today Matt and Mike review the latest Marvel Cinematic Universe film to hit the market, Shang-Chi and the Legend of the Ten Rings. Extra curricular topics include What We Do in the Shadows, Dad jokes, and Hulk.
Thank you Marvel, you did it again. Shang-Chi and the Legend of the Ten Rings is a breath of fresh air not only as an MCU film but a film in general. It is acted well, shot well, and the martial arts stunts are on the level of Jackie Chan films. The story is great, the CGI is amazing, honestly what doesn't this film have? Relative newcomer Simu Liu pairs perfectly with Awkwafina. Just enough humor to make it fun but they both know how and when to be serious. Shang-Chi should have been the kick off to the MCU's Phase 4. This is only the beginning for this character and Phase 4 let's hope Disney and Marvel keep the momentum going.
Both your hosts suggest you run to see this one in the theaters. Large screens, surround sound, and popcorn are made for films like this. Mike Talent awards Shang-Chi and the Legend of the Ten Rings 4 out of 5 Stars. Matt was really blown away by this film, rating it a near perfect score with 4.5 out of 5 Reels.  
Next week the guys take a break from the theaters to catch up on some streaming. Mike picked the new Amazon Prime Video film Jolt starring Kate Beckinsale. Thank you for your continued support of our podcast and we will chat at you next week.
---
If you have a film you would like Matt and Mike to review, email us at nerds@reelfilmnerds.com
You can find us on all things social such as YouTube, Facebook, Instagram, and Twitter.  Why not join our Facebook Fan Group so you can yell at Mike and Matt from the comfort of your keyboard while talking about films. We also have an old fashioned website where you can watch trailers, read the host's bios, listen to the podcast, and get a ton more info on the movies we review.  http://www.ReelFilmNerds.com Thank you for liking, subscribing, rating, reviewing, and telling your friends about our podcast.
Finally go out and catch as many movies as you can!