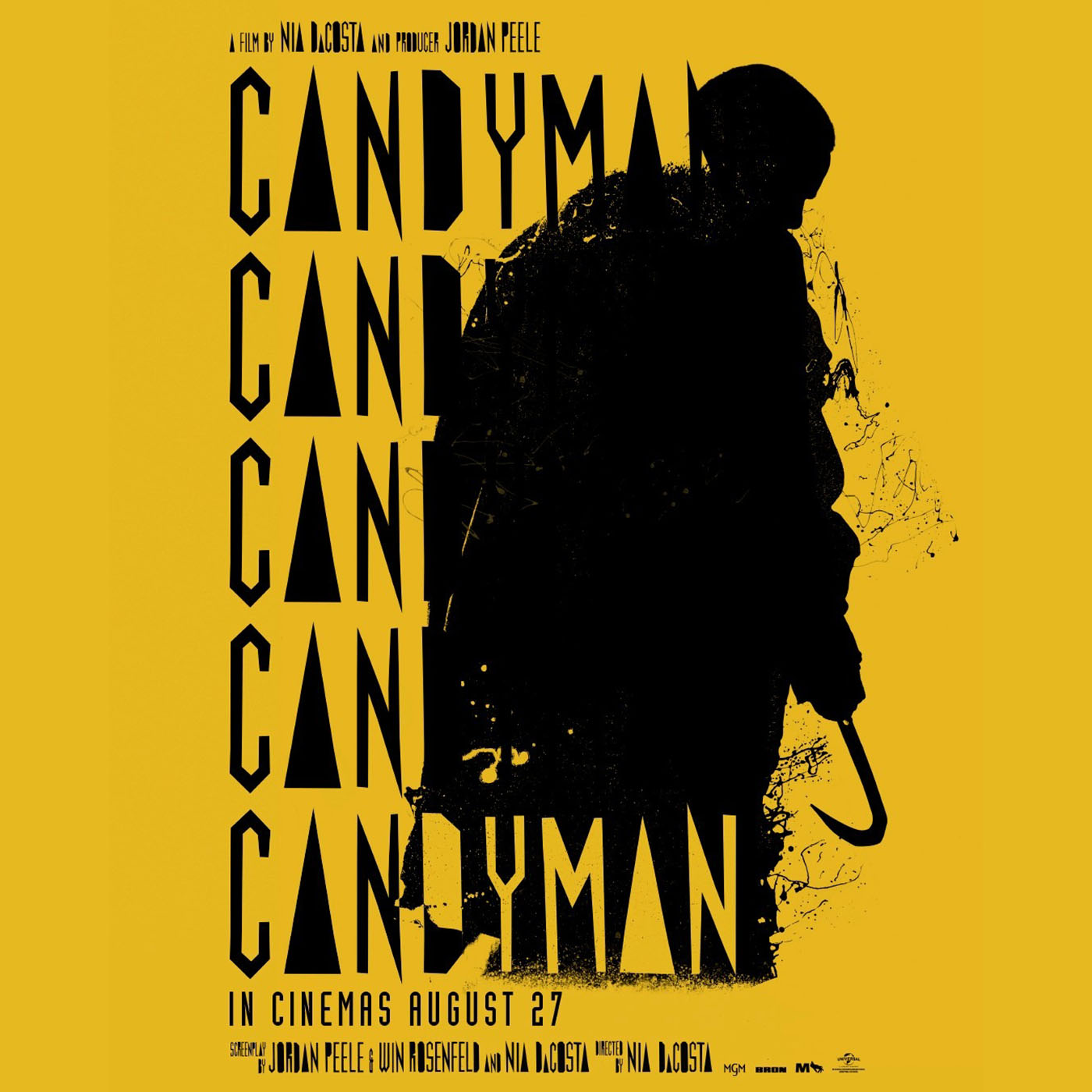 Welcome everyone to the Reel Film Nerds podcast! Today Matt and Mike review a film they both were anxiously awaiting for over a year, Candyman (2021). Written by Jordan Peele and starring Yahya Abdul-Mateen II, Teyonah Parris, and Nathan Stewart-Jarrett. Not sequel horror movie topics include contact lens painters, Halloween candy, and Mortal Kombat.
It has been a while but Mike and Matt definitely do not agree on Candyman (2021). Mike loves it as predicted, it is a horror film after all. Matt on the other hand found it to be boring and slow to say the least. Cabrini Green, the infamous part of Chicago where the 1992 Candyman takes place, has been gentrified but that doesn't stop our ominous villain from making his triumphant return. The acting in Candyman (2021) was stellar but the real shining star is the cinematography and directing. This film is a slow burn with darts of violence and horror peppered throughout. Mike Talent loved the 2021 sequel awarding it 4 out of 5 Reels. Matt on the other hand thinks this film is a hard pass giving it a mere 2.5 out of 5 Reels.
Next week your boys head to the theaters to review the second Marvel Cinematic Universe movie of the year, Shang-Chi and the Legend of the Ten Rings. FYI there are still 2 more MCU movies coming out in 2021, hold onto your butts! Thank you for your continued support of our podcast and we will chat at you next week.
---
If you have a film you would like Matt and Mike to review, email us at nerds@reelfilmnerds.com
You can find us on all things social such as YouTube, Facebook, Instagram, and Twitter.  Why not join our Facebook Fan Group so you can yell at Mike and Matt from the comfort of your keyboard while talking about films. We also have an old fashioned website where you can watch trailers, read the host's bios, listen to the podcast, and get a ton more info on the movies we review.  http://www.ReelFilmNerds.com Thank you for liking, subscribing, rating, reviewing, and telling your friends about our podcast.
Finally go out and catch as many movies as you can!