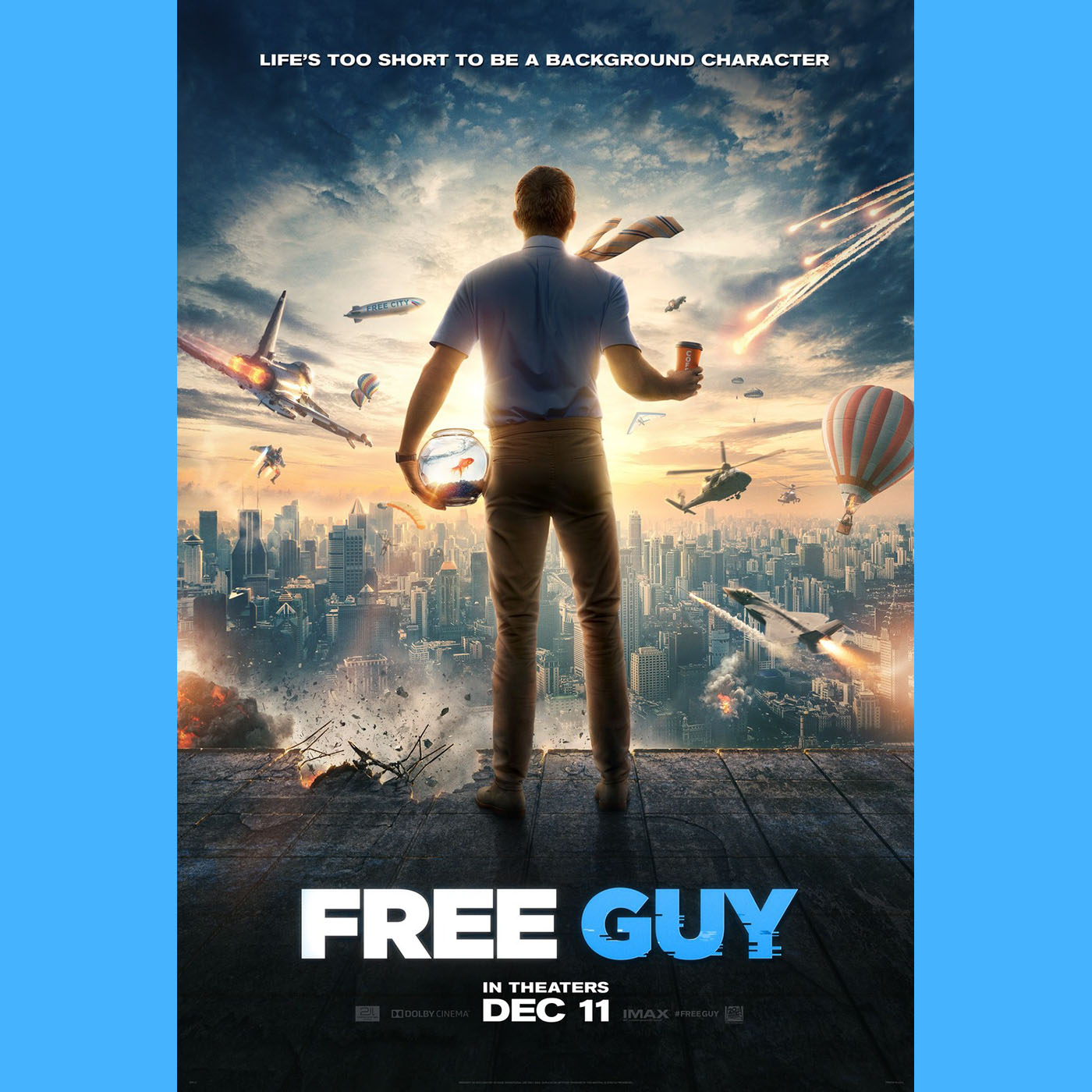 Well hello there and welcome to the latest installment of the Reel Film Nerds podcast. Only two hosts made it this week, hey it happens, people are busy especially when preparing for a little one. Today Matt and Mike sit down and chat about another Ryan Reynolds movie but this one is video game based, Free Guy. Bonus point topics include GTA V, are people becoming even more terrible, and Deadpool kicks it with Korg.
It took almost two whole years for Free Guy to hit the theaters but Dude it was worth it! This is one heck of a fun movie for everyone but especially those of us in the world who game or use to game. Finally Hollywood delivers an original idea, not a sequel or superhero film. Ryan Reynolds kills it of course. It's like he was born for action comedies. Newcomer to film Jodie Comer was incredible in her dual roles. No wonder she won an Emmy for Killing Eve. Let's not forget about the villain video game CEO Antwan played by the multi-talented Taika Waititi.  He was absolutely hilarious and ruthless at the same time.
Is this film for everyone, short answer no. It is for just about everyone though. If you love comedies, absurd action, and great stories, Free Guy is a must watch! Mike Talent really enjoyed the open world game movie awarding it 4 out of 5 Reels. Matt with a rare super high score honestly thinks this is the best movie of the year to date, awards Free Guy a near perfect rating with 4.5 out of 5 Reels.
Next week it is Matt's turn to pick and he went with Mike's suggestion. Hitting theaters and HBO Max on August 20 is Hugh Jackman's latest Sci-Fi mystery film Reminisce. Hang on listeners this one looks super trippy! Thank you for your continued support of our podcast and we will chat at you next week.
---
If you have a film you would like Matt and Mike to review, email us at nerds@reelfilmnerds.com
You can find us on all things social such as YouTube, Facebook, Instagram, and Twitter.  Why not join our Facebook Fan Group so you can yell at Mike and Matt from the comfort of your keyboard while talking about films. We also have an old fashioned website where you can watch trailers, read the host's bios, listen to the podcast, and get a ton more info on the movies we review.  http://www.ReelFilmNerds.com Thank you for liking, subscribing, rating, reviewing, and telling your friends about our podcast.
Finally go out and catch as many movies as you can!