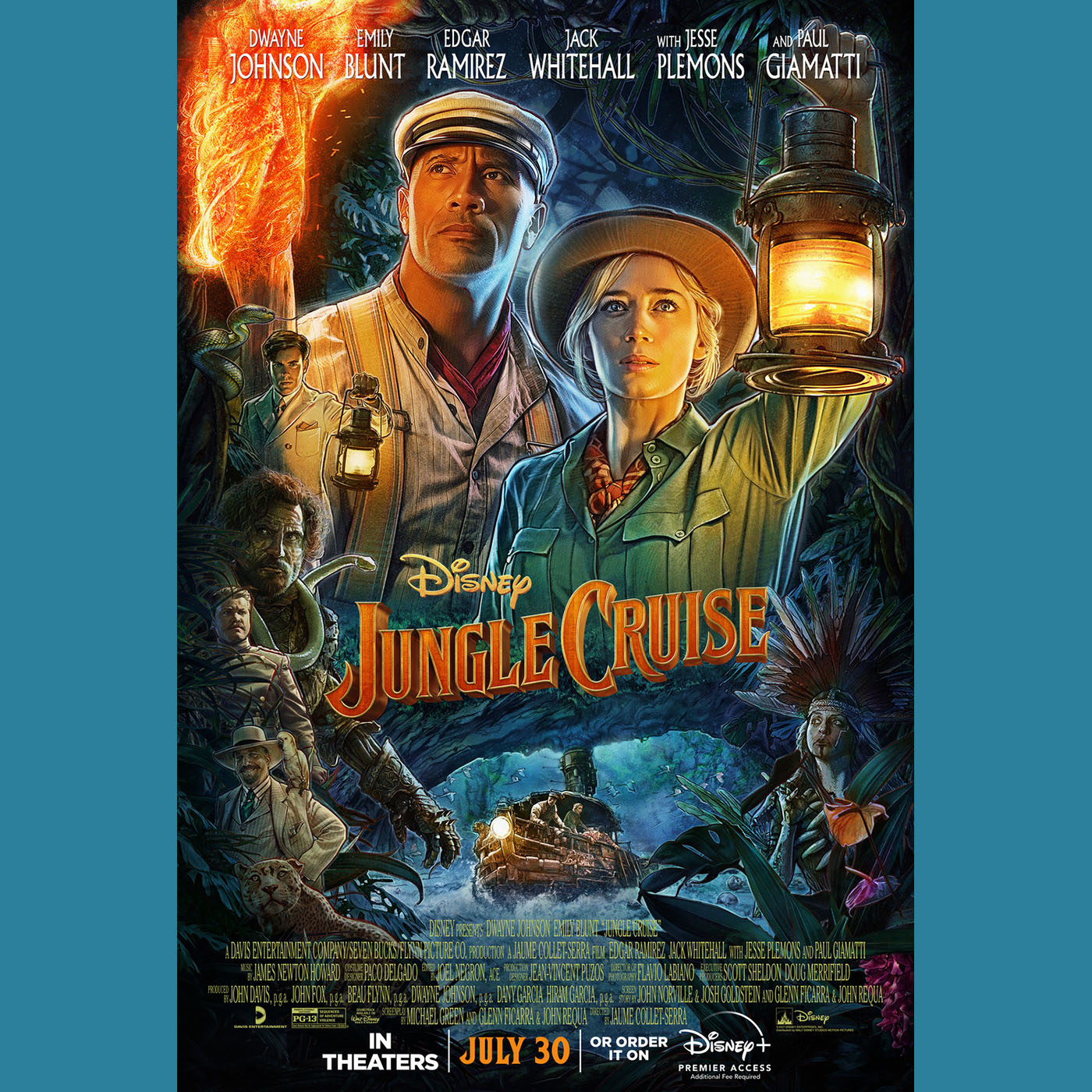 Welcome Wednesday fellow movie buffs! Today Mike, Matt, and our returning special guest Mags sit down and chat about Disney's latest ride turned movie, Jungle Cruise. Not cruising topics include homosexual movie characters, animal sounds, and ScarJo's lawsuit.
Have you ever wondered if The Rock and The Blunt have chemistry together? Wonder no more, Jungle Cruise quickly answered that question, a very loud yes! Jungle Cruise is a fun, zany, back to form film for Disney that doesn't disappoint. It is a green screen spectacular but man did they do an amazing job with the CGI. The story is a bit over the top just like a lot of the action but it is a ton of fun. The real shining star or shall I say stars of the film is the acting of Dwayne Johnson and Emily Blunt. Both fantastic action superstars with comedic overtones and boy did they deliver. 
If you are on the fence about watching this thrilling family film, don't be. Mike, Matt, and Mags all agree you should watch it, especially in the theaters. Mags the ever kind and sweetheart reviewer awards Jungle Cruise 4 out of 5 Reels. Mike and Matt both with good ratings come in just above average with 3.5 out of 5 Reels.
Next week is Matt's pick. He continues the summer superhero blockbuster trend but this time with a DC film, The Suicide Squad written and directed by James Gunn (yes that James Gunn from the MCU). It is available to stream on HBO Max for a limited time or check it out at your local theater. Thank you for your continued support of our podcast and we will chat at you next week.
---
If you have a film you would like Matt and Mike to review, email us at nerds@reelfilmnerds.com
You can find us on all things social such as YouTube, Facebook, Instagram, and Twitter.  Why not join our Facebook Fan Group so you can yell at Mike and Matt from the comfort of your keyboard while talking about films. We also have an old fashioned website where you can watch trailers, read the host's bios, listen to the podcast, and get a ton more info on the movies we review.  http://www.ReelFilmNerds.com Thank you for liking, subscribing, rating, reviewing, and telling your friends about our podcast.
Finally go out and catch as many movies as you can!