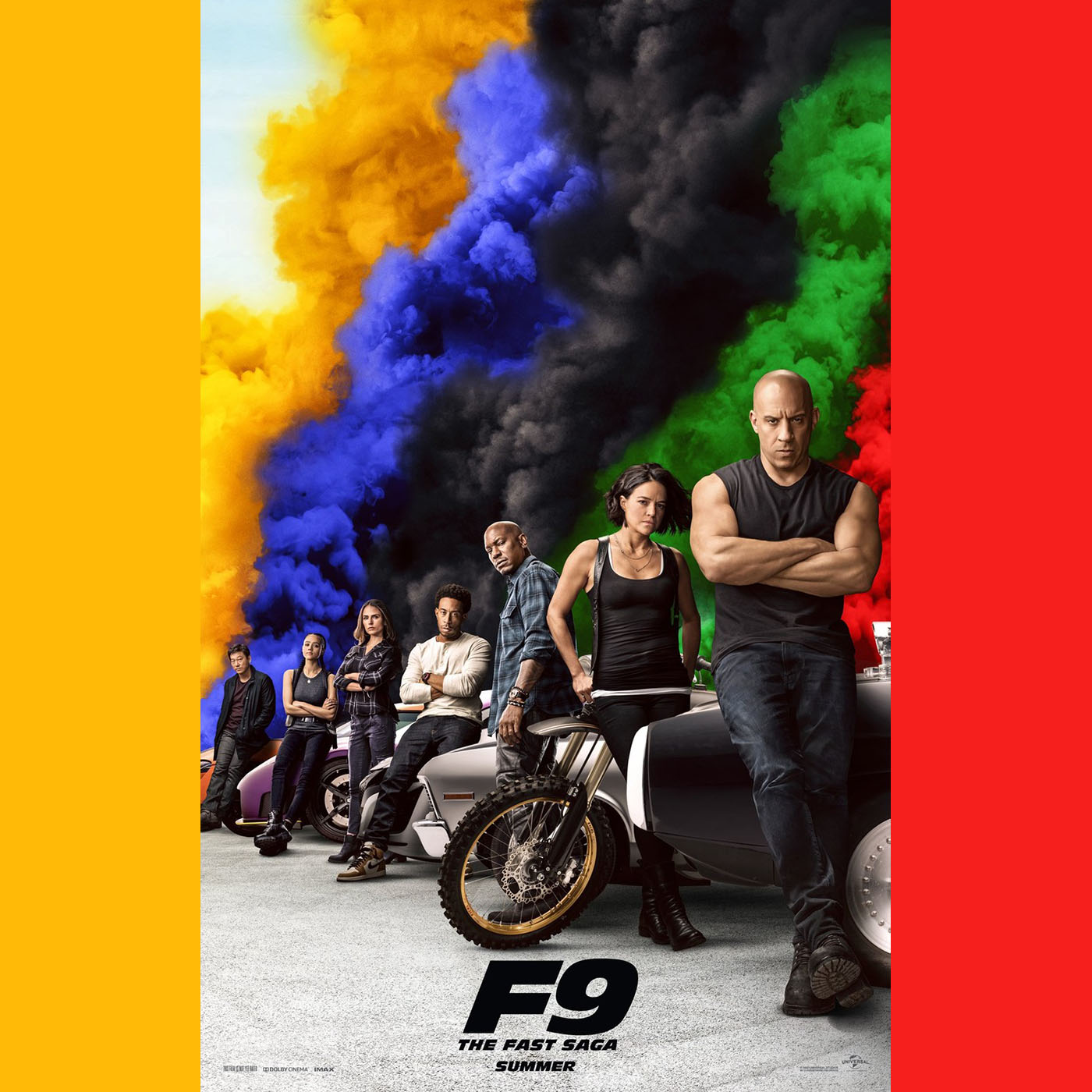 Welcome to our family everyone! Yes, the Reel Film Nerds family. This week Matt and Mike chat about another summer blockbuster but this one has been marinating for over a year! That's right kids it's finally here F9: The Fast Saga is out for your viewing pleasure. Not family related topics include Subway, 40's, and space.
The Fast and Furious franchise continues with F9 the most ridiculous film of the 10 movie saga. Was F9 worth the year long wait, heck no but it was a lot of fun to watch and laugh at. The action is great, unrealistic, and extremely over the top just like we expect. There is a very big lull in the action halfway through the movie with lots of back story. Some of it is welcome, especially the explanation to why Dom has a brother and why you and I have never heard of him before now. It does really slow down the film a lot though. The acting was fine and on par with the rest of the films. It is just so over the top unrealistic it's laughable. 
Should you run out and watch F9, sure why not but only if you love this series or really need a break for two and a half hours. Mike the ever optimist awards the movie 2 out of 5 Reels. Matt comes in a smidge below giving F9  1.5 out of 5 Reels.     
For next week Mike is really loving Hollywood's summer movie roll out, and takes us back to the theaters to catch The Forever Purge.  Thank you for supporting our podcast and we will chat at you next week.
---
If you have a film you would like Matt and Mike to review, email us at nerds@reelfilmnerds.com
You can find us on all things social such as YouTube, Facebook, Instagram, and Twitter.  Why not join our Facebook Fan Group so you can yell at Mike and Matt from the comfort of your keyboard while talking about films. We also have an old fashioned website where you can watch trailers, read the host's bios, listen to the podcast, and get a ton more info on the movies we review.  http://www.ReelFilmNerds.com Thank you for liking, subscribing, rating, reviewing, and telling your friends about our podcast.
Finally go out and catch as many movies as you can!