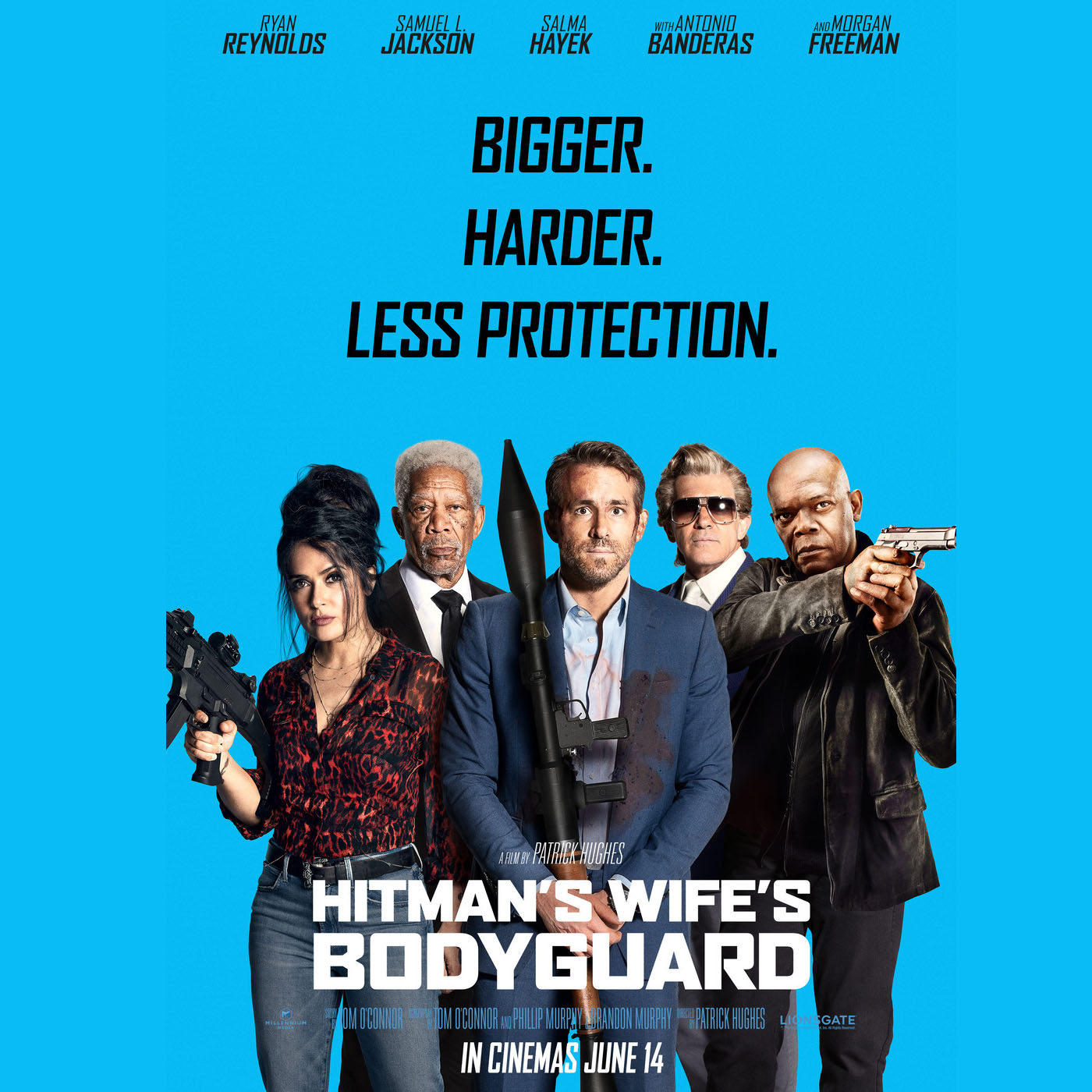 Hi everyone and welcome to another pod! Today's review is on The Hitman's Wife's Bodyguard starring Ryan Reynolds, Samuel L. Jackson, Salma Hayek, and Antonio Banderas. Additional topics include Loki, car collecting, and the Desperado Trilogy. 
This is the movie everyone needs right now. A great action comedy to help bring back movie goers for the summer. The Hitman's Wife's Bodyguard is packed full of action and comedy just like the original but turns it up to 11. The star studded cast only adds to the fun, especially Morgan Freeman and his unexpected character. The stunts are fantastic and over the top, especially the practical effects. The plot, now that is another story. It wasn't awful but it could have been a lot better. The duo of Ryan Reynolds and Salma Hayek is definitely not as strong as the Reynolds Jackson duo from the original.
Mike Talent suggests you do not miss this amazing sequel especially in the theaters awarding it a 4 out of 5 Reels. Matt back with a lower score enjoyed the film but doesn't think it's worth the visit, wait for on demand. He awards The Hitman's Wife's Bodyguard an ok score with 3.5 out of 5 Reels.         
For next week Mike continues our trek to the theaters to watch a film that was pushed a full year thanks to the VID, F9.  If this film has as many crazy stunts and action as the rest of the franchise it is a must see in the theaters! Thank you for supporting our podcast and we will chat at you next week.
---
If you have a film you would like Matt and Mike to review, email us at nerds@reelfilmnerds.com
You can find us on all things social such as YouTube, Facebook, Instagram, and Twitter.  Why not join our Facebook Fan Group so you can yell at Mike and Matt from the comfort of your keyboard while talking about films. We also have an old fashioned website where you can watch trailers, read the host's bios, listen to the podcast, and get a ton more info on the movies we review.  http://www.ReelFilmNerds.com Thank you for liking, subscribing, rating, reviewing, and telling your friends about our podcast.
Finally go out and catch as many movies as you can!