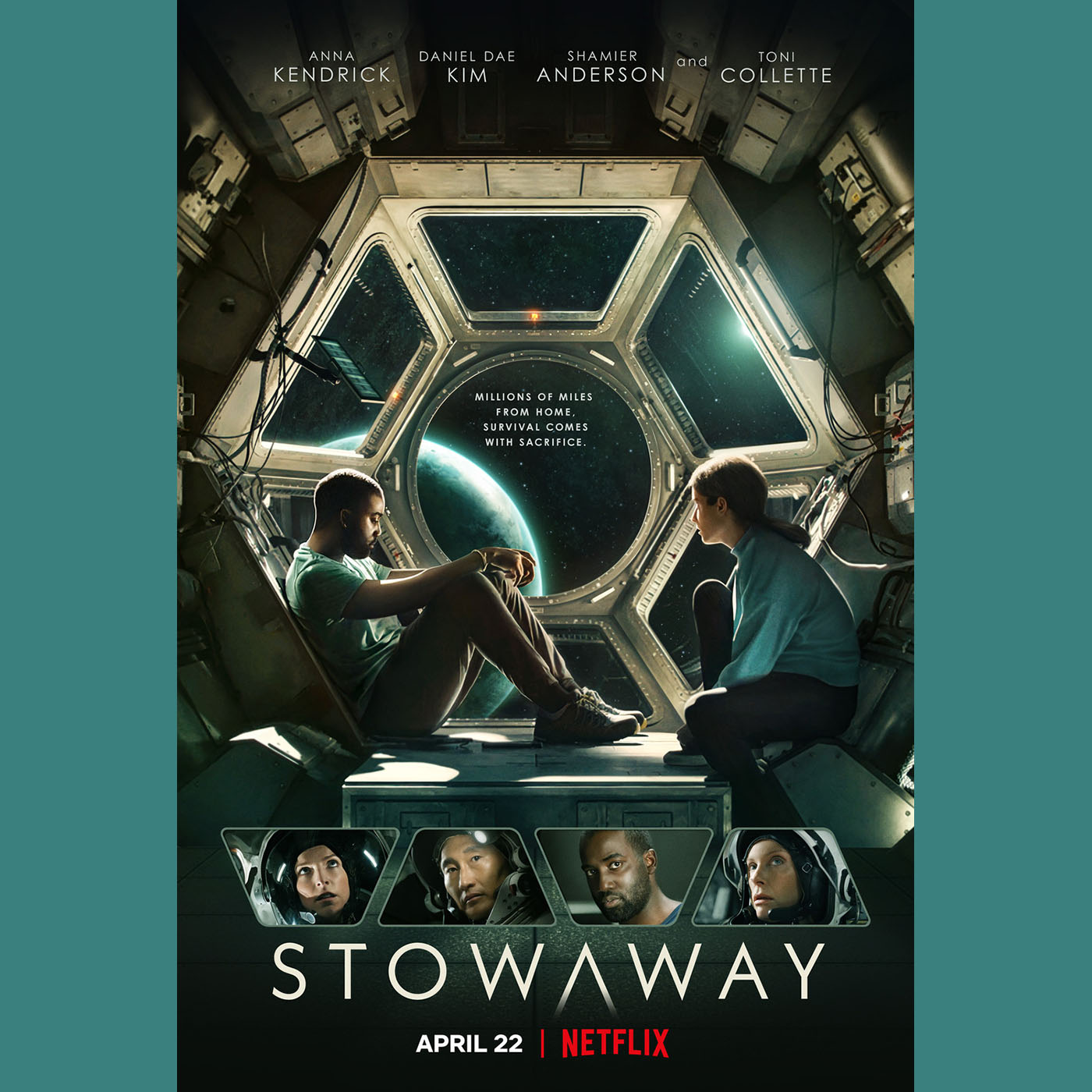 Welcome kiddos to Reel Film Nerds Episode #224 featuring a review of the Netflix Original Stowaway. The movie sucks but the podcast is great! Off topics include nerds are cool now, space, and a new Paramount Pictures giveaway!
Ok fine Stowaway is not that bad but it is a long and very boring film. The topics brought up are excellent, especially the jabs at corporate America. The acting is phenomenal. The Sci-Fi thriller comes off as a space play with only 4 actors total. It really lets the actors excel at their craft. The ending was atrocious. It completely undoes the almost 2 hour long film. If you love space and Sci-Fi Mike Talent thinks you should not miss this one. He awards it 3 out of 5 Reels. Matt on the other hand thinks Stowaway is a hard pass unless you really need something to watch. He generously gives the movie 2 out of 5 Reels.
Next week there still is not a whole lot of movies hitting the theaters. It's Matt's pick and he went with an independent film that was released in theaters late last year. It just hit HBO Max. Kajillionaire is a quirky comedy drama starring Richard Jenkins, Debra Winger, and Evan Rachel Wood. Why not take a chance and watch it with us? Thank you for supporting our podcast and we will chat at you next week.
---
If you have a film you would like Matt and Mike to review, email us at nerds@reelfilmnerds.com
You can find us on all things social such as YouTube, Facebook, Instagram, and Twitter.  Why not join our Facebook Fan Group so you can yell at Mike and Matt from the comfort of your keyboard while talking about films. We also have an old fashioned website where you can watch trailers, read the host's bios, listen to the podcast, and get a ton more info on the movies we review.  http://www.ReelFilmNerds.com Thank you for liking, subscribing, rating, reviewing, and telling your friends about our podcast.
Finally go out and catch as many movies as you can!