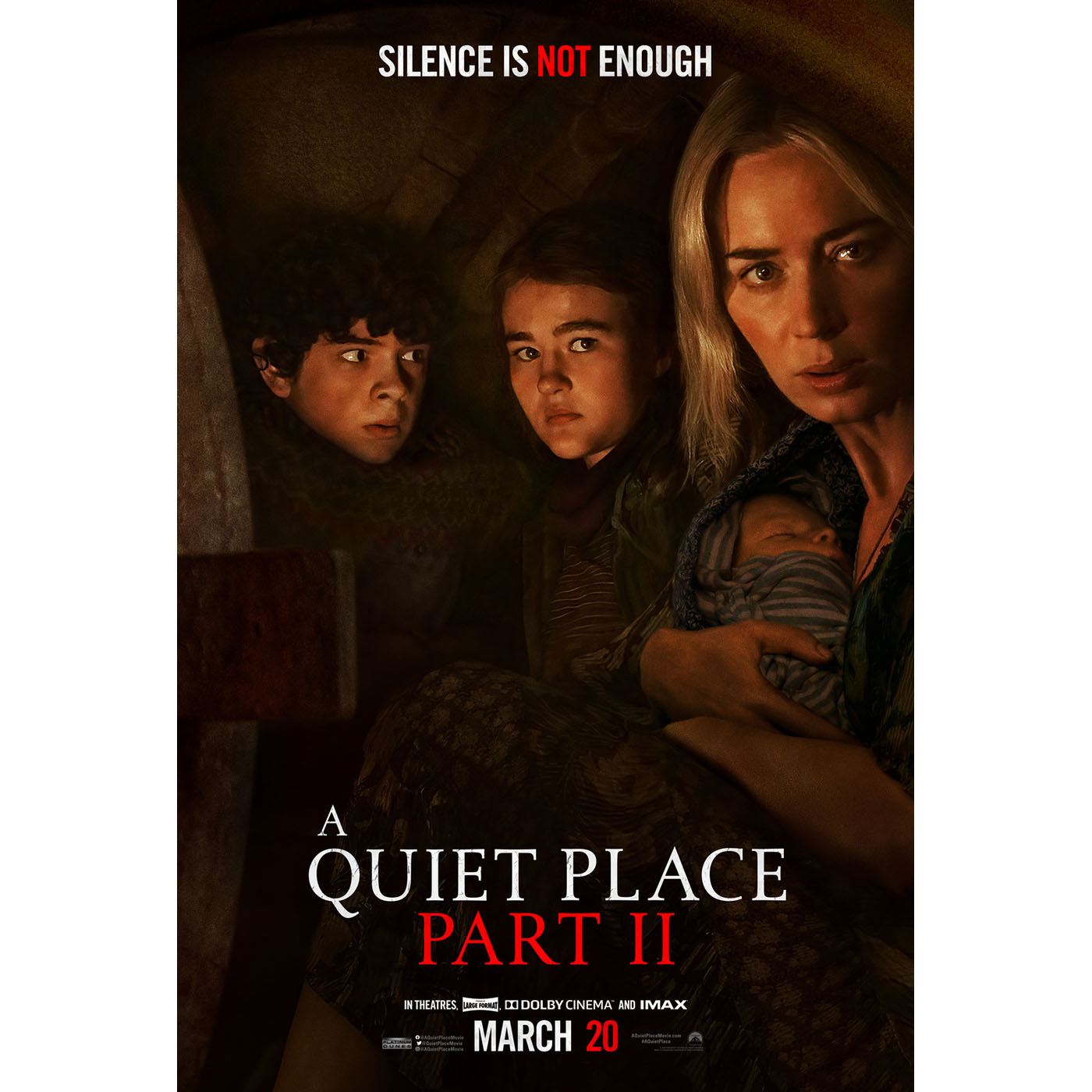 Howdy everyone and welcome to the Reel Film Nerds podcast #223 people return to the theaters! This week was Matt's pick, but we all know Mike is the one that really wanted to watch A Quiet Place Part II starring Emily Blunt. Directed and written by her husband John Krasinski. Distractions include Fantastic Four rumors, talking in the theater, and post-apocalyptic movies and shows.
It feels like we have been waiting forever for this movie and it did not disappoint. The box office numbers say the same thing. People are finally returning to the theater in droves. It took an amazing sequel to a groundbreaking film to do it. Delayed for over a year thanks to the VID A Quiet Place Part II is an incredible sequel.
The story is extraordinarily strong and answers questions from the original while introducing more, for a possible trilogy. Emily Blunt and her child co-stars acted the crap out of this one. Cillian Murphy did a stellar job as well as a lost, lonely, and bitter survivor. One complaint is that they wasted Djimon Hounsou's talents. Such a gifted actor with little acting for him in this flick.
Mike and Matt both agree this is a must-see film, if you have watched the original. It might be a good idea to re-watch it first to pump you up for this sequel. A Quiet Place Part II earns a solid 4 out of 5 Reels from Matt and a great 3.5 out of 5 Reels from Mike Talent.
Next week there is not a ton hitting the theater so Mike, on top of his game finally, picked a Netflix Original. Another Sci-Fi thriller starring Anna Kendrick, Stowaway. Thank you for supporting our podcast and we will chat at you next week.
---
If you have a film you would like Matt and Mike to review, email us at nerds@reelfilmnerds.com
You can find us on all things social such as YouTube, Facebook, Instagram, and Twitter.  Why not join our Facebook Fan Group so you can yell at Mike and Matt from the comfort of your keyboard while talking about films. We also have an old fashioned website where you can watch trailers, read the host's bios, listen to the podcast, and get a ton more info on the movies we review.  http://www.ReelFilmNerds.com Thank you for liking, subscribing, rating, reviewing, and telling your friends about our podcast.
Finally go out and catch as many movies as you can!