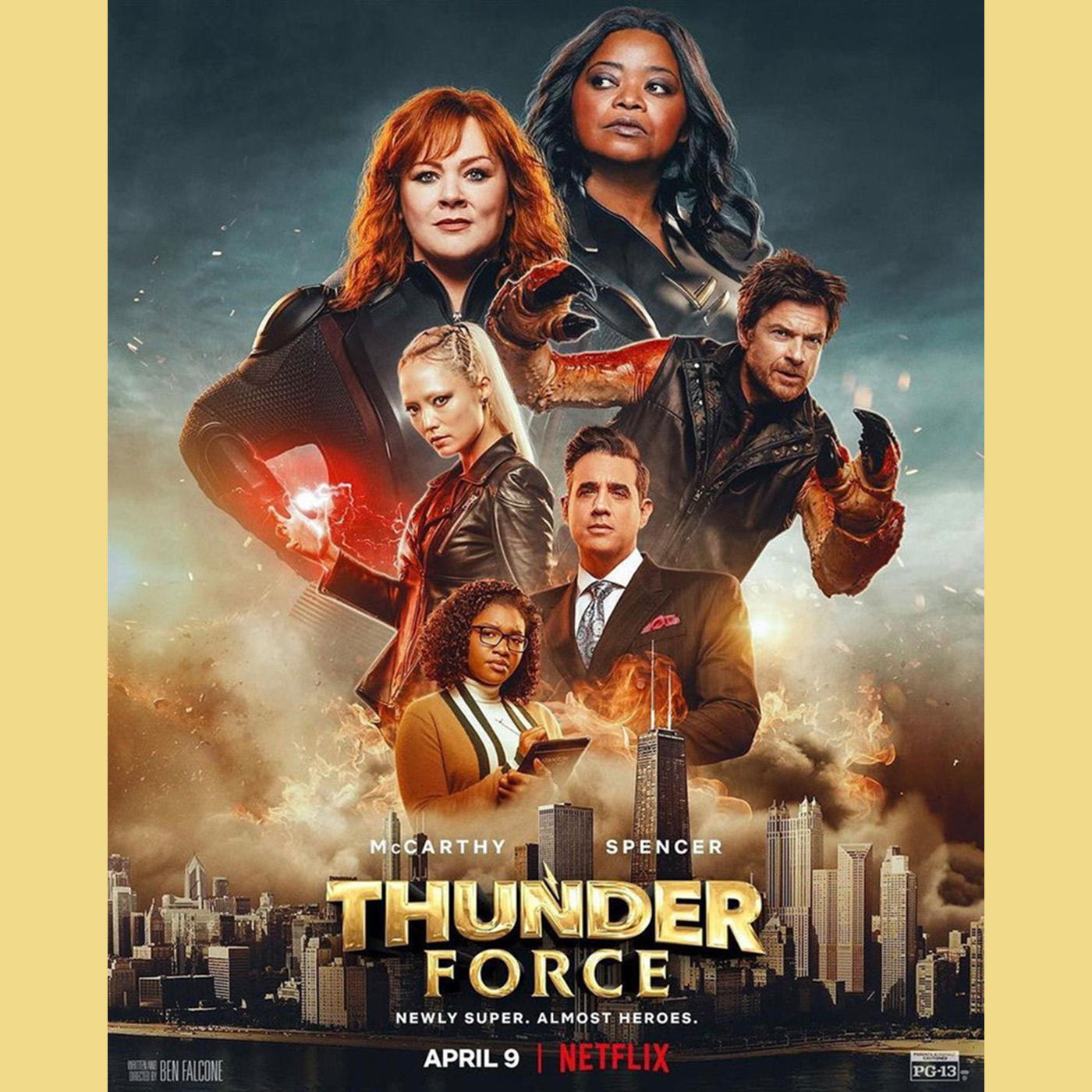 Welcome nerdereenos to Reel Film Nerds Episode #219!! Wow that is a ton of pods right there. This week is Mike's pick and boy is he mean. He chose the Netflix Original Thunder Force starring Melissa McCarthy and Octavia Spencer. Topics better than this movie include video games, Marvel's 2021 films, and what's the worst Netflix movie to date?
Let's be honest, Matt and Mike didn't chat a whole lot about this movie. Mike enjoyed it but Matt appropriately hated it. Since he mostly runs the show Matt went off topic more than he was on topic. Thunder Force had a ton of potential. It has a decent story and plot but for a film touted as a comedy just wasn't very funny. Yes, it was silly, slapsticky, but also very boring at times. Jason Bateman as The Crab is the funniest thing in the film. He played it spot on and dead serious. The action is decent and the CGI is passable but not great. Mike really enjoyed Thunder Force awarding it 3 out of 5 Reels. Matt on the other hand thought it was terrible giving it a generous 1.5 out of 5 Reels.   
Next week the guys return to the theaters for the reunion of Jason Statham and Guy Ritchie after a 15 year hiatus in Wrath of Man. It is only available in the theaters so get off your couches and run to the movie theaters! Thank you for supporting our podcast and we will chat at you next week.
---
If you have a film you would like Matt and Mike to review, email us at nerds@reelfilmnerds.com
You can find us on all things social such as YouTube, Facebook, Instagram, and Twitter.  Why not join our Facebook Fan Group so you can yell at Mike and Matt from the comfort of your keyboard while talking about films. We also have an old fashioned website where you can watch trailers, read the host's bios, listen to the podcast, and get a ton more info on the movies we review.  http://www.ReelFilmNerds.com Thank you for liking, subscribing, rating, reviewing, and telling your friends about our podcast.
Stay home and stream as many movies as you can!