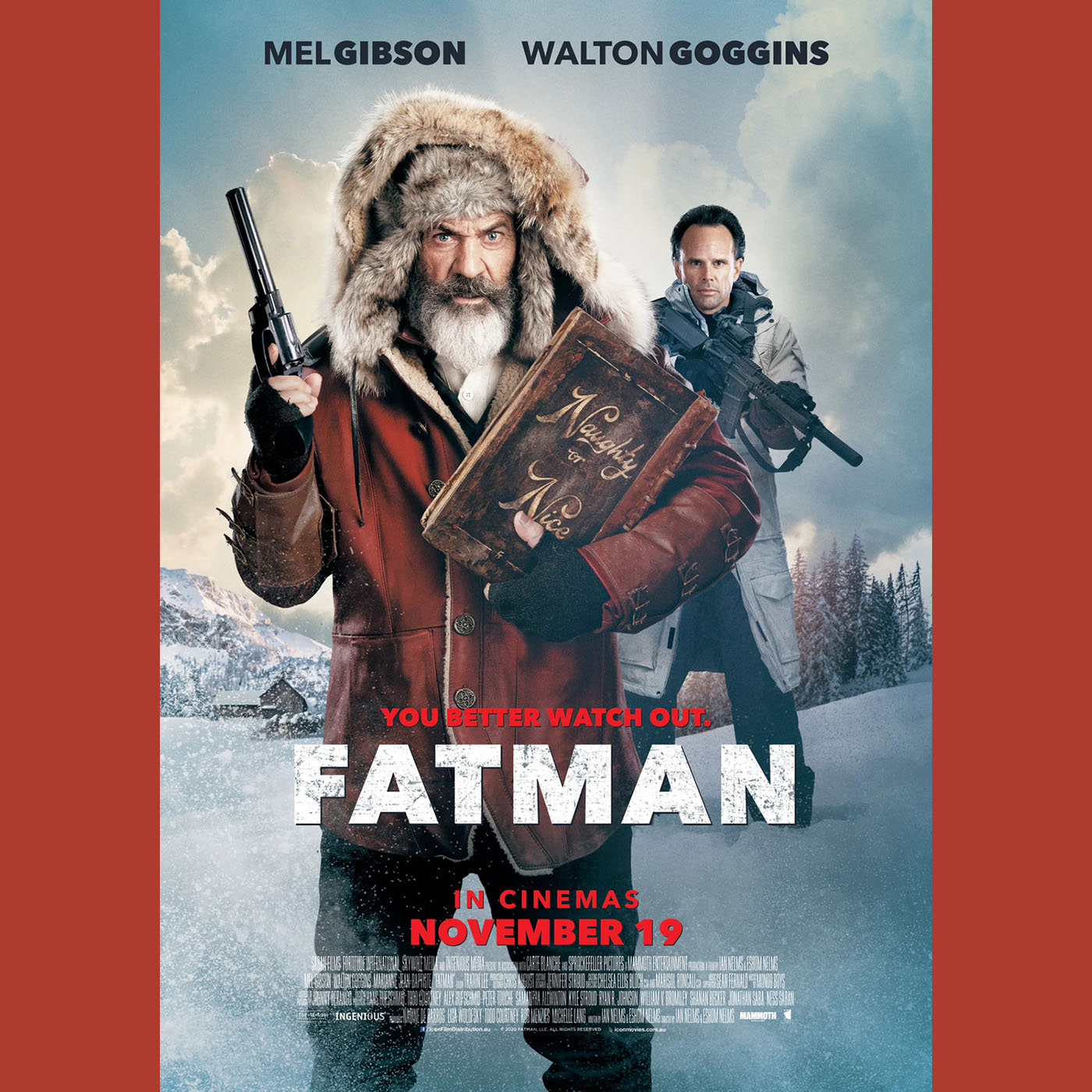 Let the holiday movie reviews continue! This week Matt and Mike chat about a new Christmas film Fatman starring Mel Gibson and Walton Goggins. Non holiday topics include Sons of Anarchy, shipping container homes, and the Paramount Network.
Have you heard about this epic tale featuring Santa Claus before today? New movies are rolling out on a weekly basis but since the pandemic you really don't hear much about them. Matt and Mike sure do miss the movie theater especially all the trailers for the new films.
Back on topic Fatman is a very unique action and revenge story about one of the most beloved fictional icons in the world Santa Claus. Mel Gibson plays a not so fat Fatman trying to keep his struggling business going with a government contract. Walton Goggins, an assassin wronged by the man in red, is hired to take the Fatman out by a vengeful spoiled kid.
The acting was mostly great. Gibson and Goggins delivered and then some but the naughty kid played by Chance Hurstfield could use some work. The story is a very fun and comedic topic but there wasn't a ton of comedy. It is an action movie but most of the action is crammed into the last thirty minutes. Mike and Matt both agree this is a great new holiday film that is worth a watch. Mike awards Fatman 3 out of 5 Reels. Matt almost always with the better rating gives the picture a 4 out of 5 Reels.
Next week for episode #200!!!! Matt and Mike review a holiday comedy classic starring Bill Murray, Scrooged. Don't forget to email us and enter our latest movie giveaway courtesy of Paramount Pictures, the brand new film Wander starring Aaron Eckhart and Tommy Lee Jones. Merry Christmas and thanks for your support of our podcast.
---
If you have a film you would like Matt and Mike Talent to review you can email us at nerds@reelfilmnerds.com, listeners we are talking to you too.
Our little show can be found anywhere Podcasts reside such as iTunes, Spotify, Stitcher, Google Play, Tune In, etc. While you are there like, subscribe, rate, and review us if you can too!
You can find us on all things social such as YouTube, Facebook, Instagram, and Twitter.  Join our Facebook Fan Group so you can have a safe space to yell at Mike and Matt from the comfort of your keyboard while talking about films too.  Don't forget we do have an old fashioned website where you can watch trailers, read the host's bios, listen to the podcast, and get a ton more info on the movies we review.  http://www.ReelFilmNerds.com Thank you for liking, subscribing, rating, reviewing, and telling your friends about our podcast.
Go watch as many movies as you can!