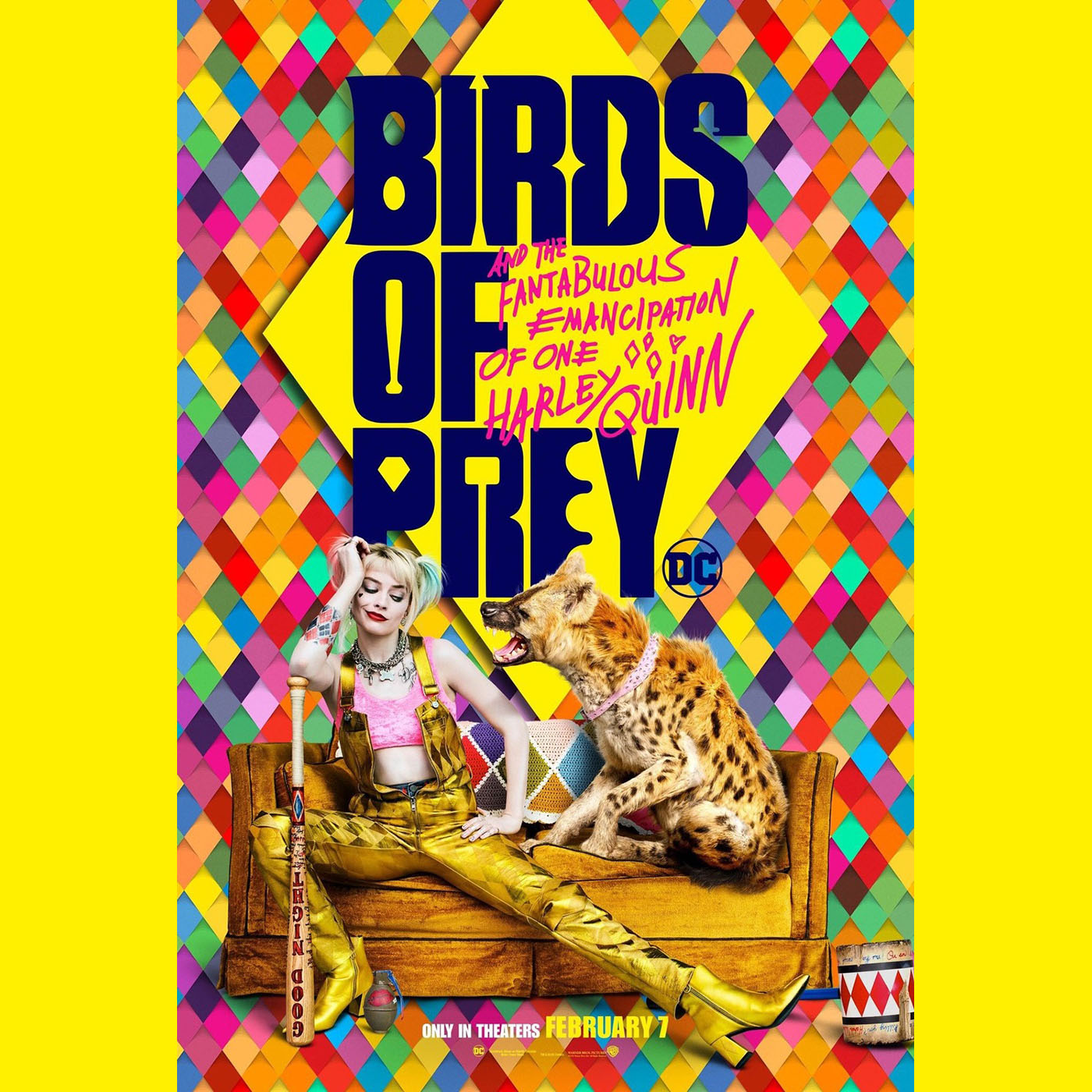 Welcome to our anniversary week!  This Friday Reel Film Nerds podcast turns 2 years old, wow!  Don't fret we are doing our annual Poindexter Awards but not until next week.  Today we discuss DC's latest film Birds of Prey: And the Fantabulous Emancipation of One Harley Quinn or as it's been renamed this week Harley Quinn: Birds of Prey.  Bonus topics today include Ewan McGregor, Mudshark, and a whole lot of Oscars talk.
Birds of Prey is an ok film.  The story has been done time and time again.  It is one of the biggest faults with this movie and you know how much the story means to your two hosts.  The color palette, acting especially by Margot Robbie, and cinematography are great.  The action really took Matt by surprise.  The fight scenes were shot wide allowing the actors to show off their moves.  It was very reminiscent of the John Wick series of films.  Is this a must see movie in the theaters, nope.  Is it worth a watch down the road, sure. It is an entertaining film that does have several redeeming qualities but in the end it was a let down, at least to Mike.  Speaking of Mike Talent he awards the film 2 out of 5 Reels. Matt the way too nice guy that he always is, rates this movie a smidge higher. He gives DC's latest film 3 out of 5 Reels.
Next week the guys plan on getting to the annual RFN Poindexter Awards!  If things get really busy (for Mike of course) or there is an early delivery for one of your hosts they might be pushed back a bit.  Check your favorite podcatching app next week to find out. Thanks for hanging out with us while we chat too much about movies. Talk to you next week, maybe.
---
If you have a film you would like Matt and Mike Talent to review you can email us at nerds@reelfilmnerds.com, listeners we are talking to you too.
Our little show can be found anywhere Podcasts reside such as iTunes, Spotify, Stitcher, Google Play, Tune In, etc. While you are there like, subscribe, rate, and review us if you can too!
You can find us on all things social such as YouTube, Facebook, Instagram, and Twitter.  Join our Facebook Fan Group so you can have a safe space to yell at Mike and Matt from the comfort of your keyboard while talking about films too.  Don't forget we do have an old fashioned website where you can watch trailers, read the host's bios, listen to the podcast, and get a ton more info on the movies we review.  http://www.ReelFilmNerds.com Thank you for liking, subscribing, rating, reviewing, and telling your friends about our podcast.
Now go out and catch a movie!