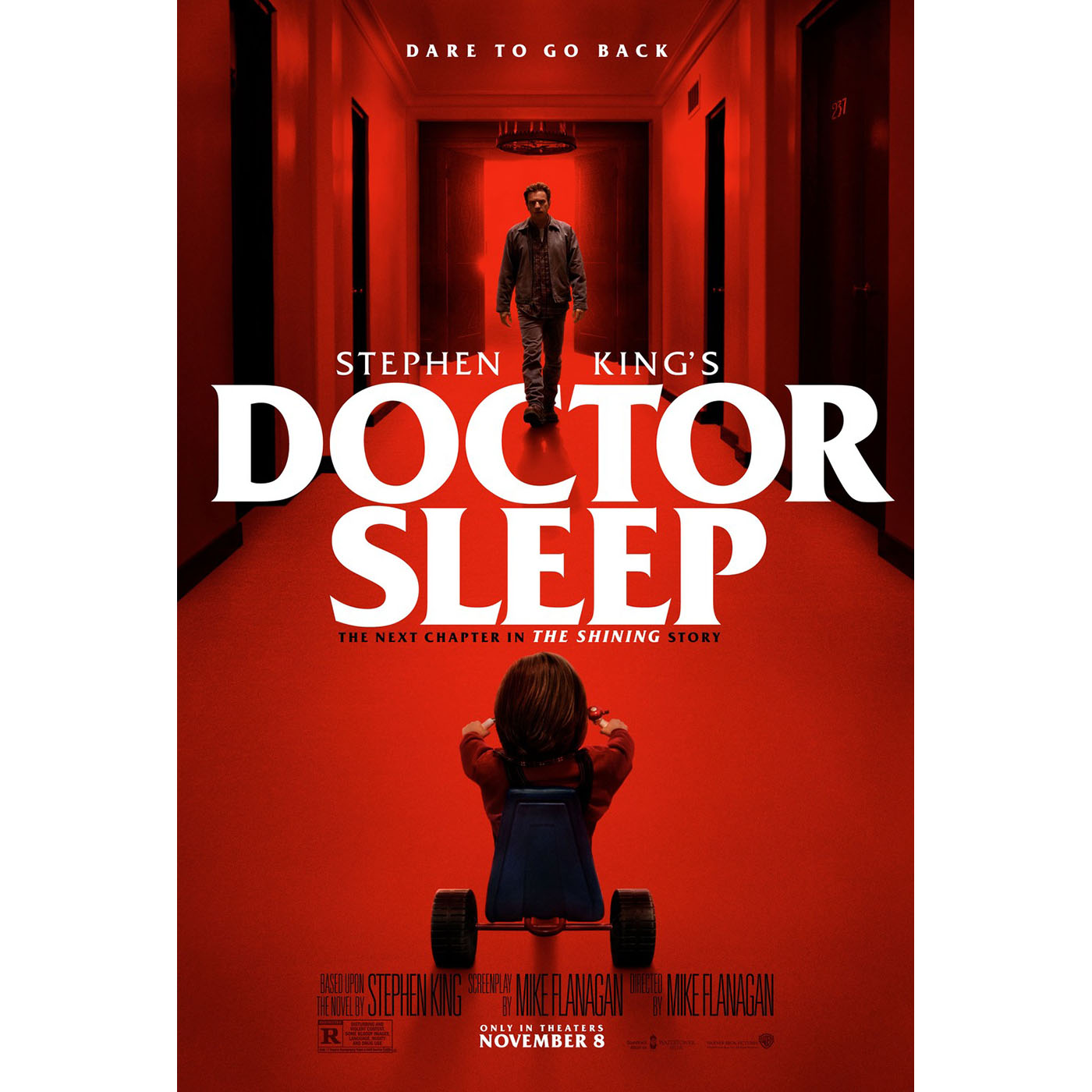 Congratulations you made it to a new Reel Film Nerds podcast!  Today your host's Mike and Matt discuss the sequel to a film that is almost 40 years old Doctor Sleep.  Bonus topics include The Shining mini review, Talented IPA, and RFN Podcast #144 audience reactions.
Doctor Sleep is a great film.  It is not a horror film, it is a thriller with many horror elements.  The story is fantastic and unexpected. A grown Danny Torrance has been tortured throughout his life dealing with the trauma that happened at the Overlook Hotel in The Shining.  We are introduced to Dan after living in a bottle for a long time, following in the footsteps of his father Jack.  Ewan McGregor is incredible as Dan Torrance.  Rebecca Ferguson finally gets to spread her wings from the Mission Impossible franchise as Rose The Hat, our villain, but the real shocker was Kyliegh Curran as Abra Stone.  This young actress did an incredible job and we cannot wait to see what she brings to the silver screen in the future.  Matt and Mike both agree Doctor Sleep is a must watch in the theaters, especially if you are a fan of Stephen King or The Shining.  Mike and Matt have returned to form with their ratings, the earth is now back in balance!  Mike Talent awards Doctor Sleep 3.5 out of 5 Reels.  Matt really enjoyed this film even more so than Mike giving it 4 out of 5 Reels.
Next week the guys will talk racing!  Ok probably not racing but definitely about a racing movie starring two Hollywood heavyweights Christian Bale and Matt Damon, Ford V Ferrari.  If you want a teaser for the film check out Adam Carolla's great documentary based on the same story titled The 24 Hour War.  Thanks for hanging out with us and we will chat at you next week!
If you want to listen to way better podcast's don't forget to check out our sister podcasts The Bluemilk Podcast, The Mile High Show, and Rogues Radio Podcast also based in beautiful Prescott, Arizona.
---
If you have a film you would like Matt and Mike Talent to review you can email us at nerds@reelfilmnerds.com, listeners we are talking to you too.
Our little show can be found anywhere Podcasts reside such as iTunes, Spotify, Stitcher, Google Play, Tune In, etc. While you are there like, subscribe, rate, and review us if you can too!
You can find us on all things social such as YouTube, Facebook, Instagram, and Twitter.  Join our Facebook Fan Group so you can have a safe space to yell at Mike and Matt from the comfort of your keyboard while talking about films too.  Don't forget we do have an old fashioned website where you can watch trailers, read the host's bios, listen to the podcast, and get a ton more info on the movies we review.  http://www.ReelFilmNerds.com Thank you for liking, subscribing, rating, reviewing, and telling your friends about our podcast.
Now go out and catch a movie!