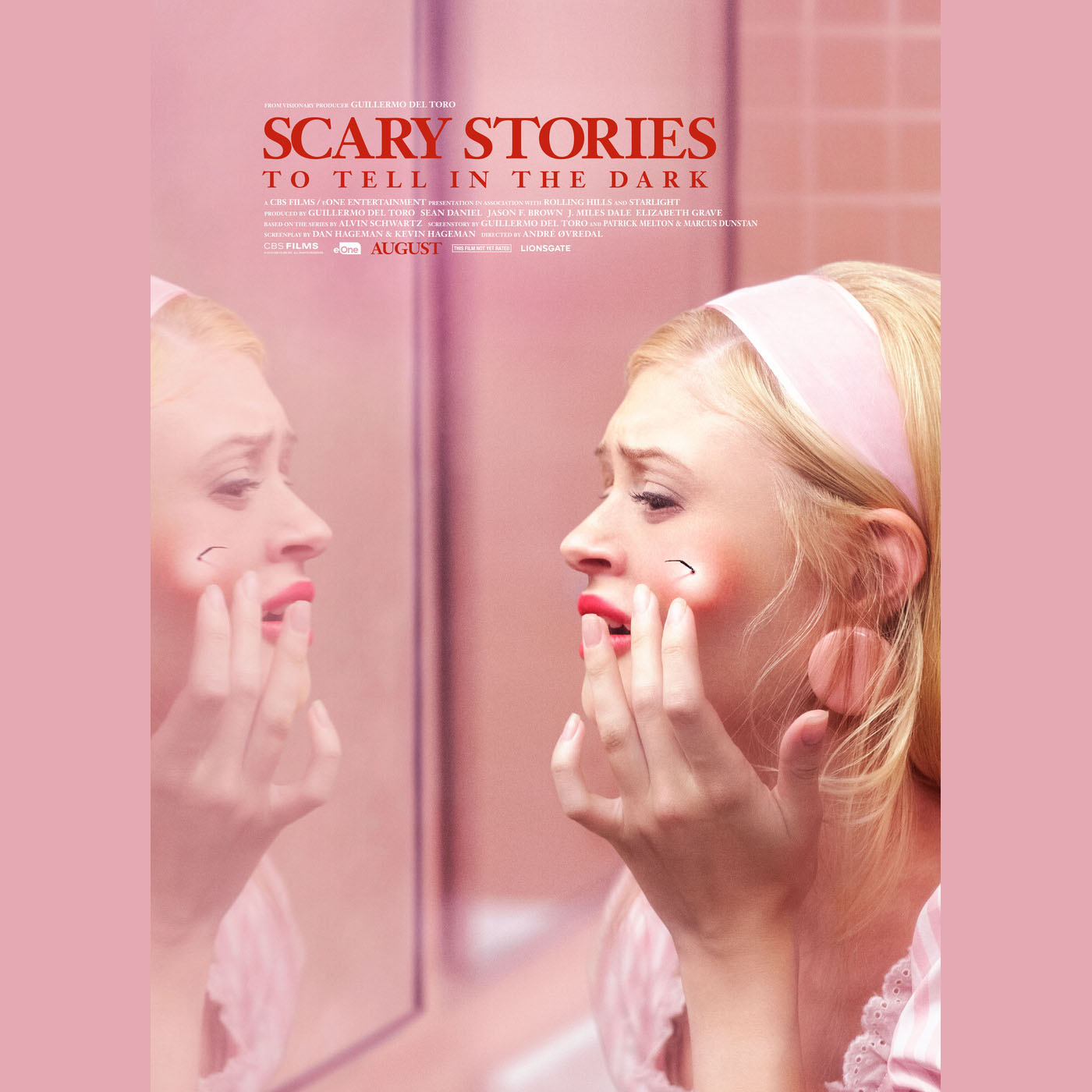 Welcome back to your regularly scheduled podcast.  Who are we lying to, we don't have a schedule! An attempted schedule sure but a regular schedule, nope.  Today your hosts Mike Talent and Matt discuss the highly anticipated horror film Scary Stories to Tell in the Dark.  Extra topics today include Matt-ism's, Mike's suggestions for great modern horror films, and American versus foreign versions of a movie.
Scary Stories to Tell in the Dark was a huge let down to both your hosts.  Matt and Mike read the novels this film is based on as kids and had really high hopes for a fun horror film.  The individual stories that were taken directly from the novels were great! The overarching story that tied all the smaller stories together was boring and lackluster.  The CGI and special effects were amazing, especially the monsters that clearly were influenced by Guillermo del Toro.  If you have a teenager that is interested in the horror genre this is a great first horror film.  Seasoned horror film veterans might want to wait until it comes out on Blu-ray. Both Matt and Mike agree Scary Stories to Tell in the Dark graciously gets 2 out of 5 Reels.
For our next pod possibly this week we will finally get to our Tributary review of the Netflix Original Revenger.  If it falls through again next week we will discuss the new Seth Rogen and Evan Goldberg produced Good Boys.  A comedy where 3 best friends embark on an epic adventure where one bad decision leads to another. Hopefully it will be a fun one and not a giant mess.  Thanks for tuning in and supporting the show.
Please support our sister podcasts The Bluemilk Podcast and The Mile High Show also based in beautiful Prescott, Arizona.  They are way better podcasts than ours. Seriously.
---
If you have a film you would like Matt and Mike Talent to review you can email us at nerds@reelfilmnerds.com, listeners we are talking to you too.
Our little show can be found anywhere Podcasts reside such as iTunes, Spotify, Stitcher, Google Play, Tune In, etc. While you are there like, subscribe, rate, and review us if you can too!
You can find us on all things social such as YouTube, Facebook, Instagram, and Twitter.  Join our Facebook Fan Group so you can have a safe space to yell at Mike and Matt from the comfort of your keyboard while talking about films too.  Don't forget we do have an old fashioned website where you can watch trailers, read the host's bios, listen to the podcast, and get a ton more info on the movies we review.  http://www.ReelFilmNerds.com Thank you for liking, subscribing, rating, reviewing, and telling your friends about our podcast.
Now go out and catch a movie!