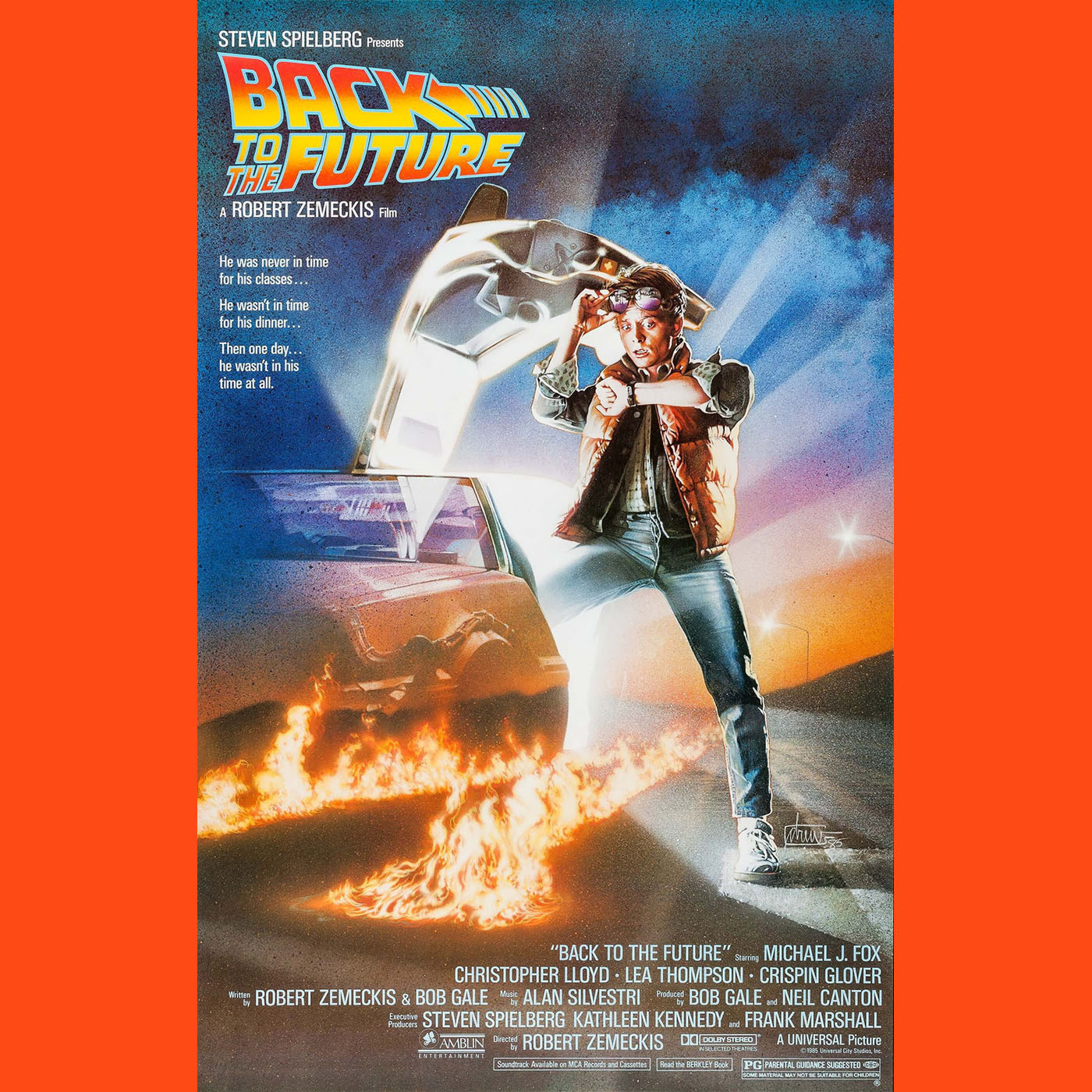 Merry Wednesday everyone!  Have you ever wanted to go back in time?  Ya Matt wishes he could every waking moment of his existence too.  Today we chat about an incredible, fun, and hilarious 1980's classic Back to the Future starring Michael J. Fox and Christopher Lloyd.  Off topics include Southpark, marketing products in film, and bullying.
What can we say Back to the Future is one of the best films ever created.  The acting is amazing, the story is thought provoking and fun, and the car oh man the iconic 1982 DeLorean is one of the greatest props ever created.  This movie hits all the right spots and never misses a beat.  The chemistry between Michael J. Fox and Christopher Lloyd is magical!  So magical that it has inspired the creation of multiple pop culture hits such as Rick and Morty.  Alan Silvestri's soundtrack is pure perfection, especially the main title.  Back to the Future is a true cinematic masterpiece.  Matt and Mike both love this film with a passion, if you can't tell, and they award it a perfect score of 5 out of 5 Reels!
If you have not seen Back to the Future we implore you to fire up Netflix this instant and watch it then come back next week when we chat about it's sequel Back to the Future Part II and the week after with the trilogies conclusion Back to the Future Part III.  Yep we committed to it.  The guys are doing a three part Back to the Future Summer Retrospective.  Thanks for checking our little review show. Chat at you next week about more time travel.
---
If you have a film you would like Matt and Mike Talent to review you can email us at nerds@reelfilmnerds.com, listeners we are talking to you too.
Our little show can be found anywhere Podcasts reside such as iTunes, Spotify, Stitcher, Google Play, Tune In, etc. While you are there like, subscribe, rate, and review us if you can too!
You can find us on all things social such as YouTube, Facebook, Instagram, and Twitter.  Join our Facebook Fan Group so you can have a safe space to yell at Mike and Matt from the comfort of your keyboard while talking about films too.  Don't forget we do have an old fashioned website where you can watch trailers, read the host's bios, listen to the podcast, and get a ton more info on the movies we review.  http://www.ReelFilmNerds.com Thank you for liking, subscribing, rating, reviewing, and telling your friends about our podcast.
Go watch as many movies as you can!