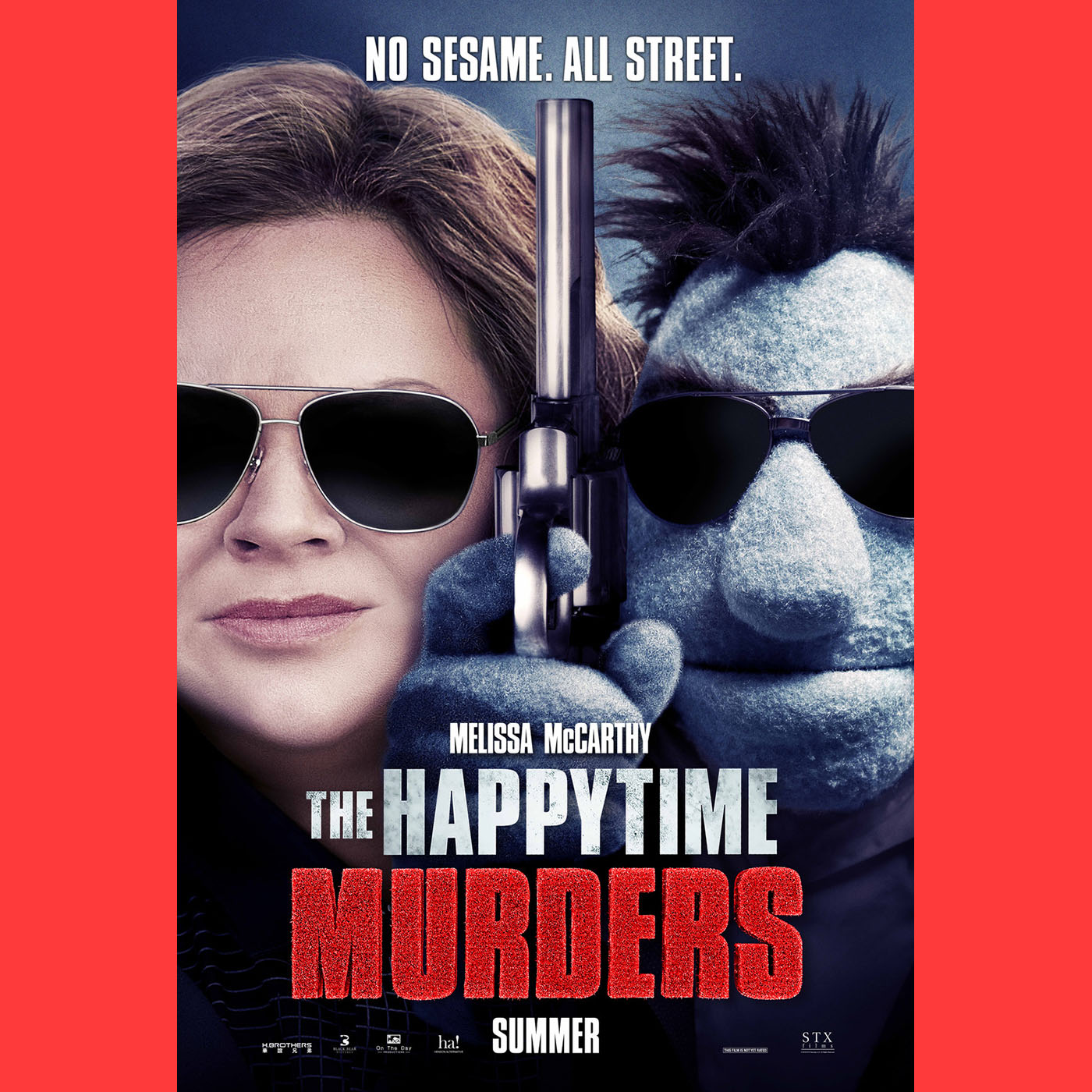 Hey kids and welcome to our podcast about them moving pictures called movies!  If you are a kid you probably should stop reading this now, this movie might have puppets in it but it is not for you!  Today Mysterious Mike and Awesome Matt review Jenny McCarthy's cousin (no seriously they are cousins!!), Melissa McCarthy's, latest film The Happytime Murders!  The guys do get off topic a bit on this one discussing Tesla's, the Matrix, Elon Musk, and most importantly the Reel Film Nerd's 50th Episode! 
Mike loved the murder mystery set in a world where humans and puppets co-exist.  There were a few scenes he loved more than others but genuinely enjoyed this film.  He gives The Happytime Murders 3 out of 5 Reels.  The Awesome Matt did not like this movie as much as Mike in fact he did not like it at all well there were a few really funny scenes. Maybe the trailer ruined it for him.  Matt gives The Happytime Murders 2 our 5 Reels.
What do you want Matt and Mike to do for their first milestone, Episode 50?  Email us at Nerds@ReelFilmNerds.com and let us know your thoughts.  Do you want to win a Blu-ray?  Maybe they just review a really cool fun legacy movie.  Let us know what you want to hear.  On the docket for next week the boys will review Operation Finale, a true story based on the hunt for the Nazi officer who masterminded the Holocaust.  Chat at you next Tuesday.
---
Thank you for liking, subscribing, rating, reviewing, and telling your friends about our podcast.  You are slowly helping us take over the world like Pinky and the Brain!
If you have a film you would like to hear Matt and Mike review please Facebook message us, Instagram message us, or email us at nerds@reelfilmnerds.com
Our little show can be found anywhere Podcasts reside such as iTunes, Stitcher, Google Play, Tune In, Player FM, etc. While you are there like, subscribe, rate, and review us if you can too!
Make sure to follow us on social media such as Facebook, Instagram, and Twitter. Feel free to visit our website to watch trailers, read bios, and just flat out get more info on the movies we review.  http://www.ReelFilmNerds.com 
You can contact us through email as well Nerds@ReelFilmNerds.com
Now go out and catch a movie!