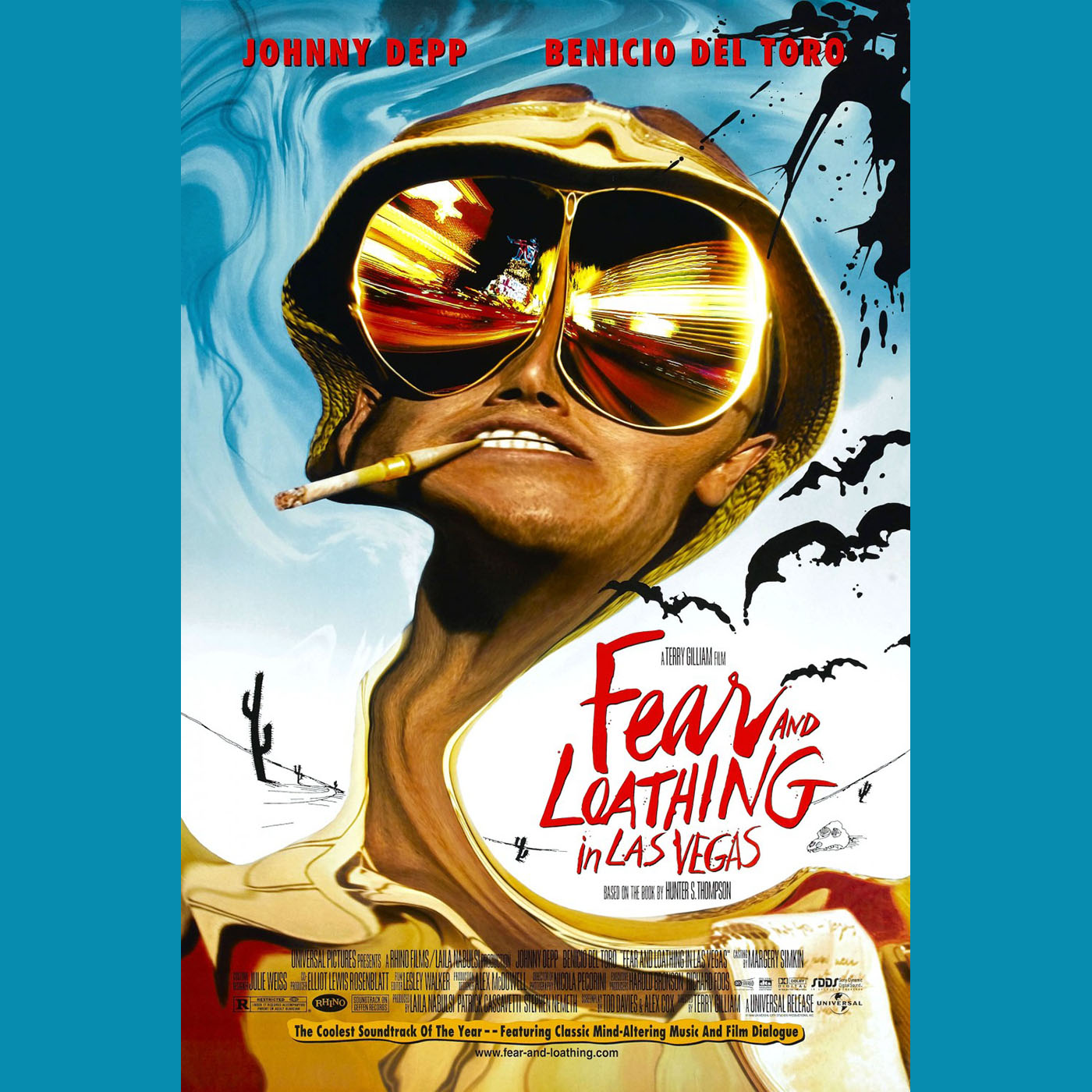 Hi everybody and welcome to the Reel Film Nerds latest pod.  Today the guys discuss a fun and crazy Legacy Cast, Fear and Loathing in Las Vegas starring Johnny Depp and Benicio Del Toro.  The guys talk about journalism, Hunter S. Thompson, Tobey Maguire, and lots of trivia about the film.  Don't worry they get off topic too.  Mike just keeps pushing a Moviepass discussion and Matt might have finally given up the good fight and dropped his subscription.    
Fear and Loathing in Las Vegas is a wild film with an insane and drug riddled premise.  The acting is amazing, the sets are fantastic, and it is shot beautifully.  The guys once again agreed on a rating.  Matt and Mike both give Fear and Loathing in Las Vegas 4 out of 5 Reels.  What do you think, is Matt really as dark as he sounds and should he stop reading Marvel Comics and start reading the dark and gritty world of DC?  Wait hold on we talk about movies here, so what if he is dark? 
Next Tuesday the guys will be talking about Jennifer Garner's action revenge thriller Peppermint.  It is nice to see her getting work again outside of the Capital One commercials!  Lastly don't forget we are still looking for suggestions for Episode #50 which is coming up SUPER fast.  Email us your thoughts and suggestions or just email us to say hello.  Chat at you next week!
---
Thank you for liking, subscribing, rating, reviewing, and telling your friends about our podcast.  You are slowly helping us take over the world like Pinky and the Brain!
If you have a film you would like to hear Matt and Mike review please Facebook message us, Instagram message us, or email us at nerds@reelfilmnerds.com
Our little show can be found anywhere Podcasts reside such as iTunes, Stitcher, Google Play, Tune In, Player FM, etc. While you are there like, subscribe, rate, and review us if you can too!
Make sure to follow us on social media such as Facebook, Instagram, and Twitter. Feel free to visit our website to watch trailers, read bios, and just flat out get more info on the movies we review.  http://www.ReelFilmNerds.com 
You can contact us through email as well Nerds@ReelFilmNerds.com
Now go out and catch a movie!