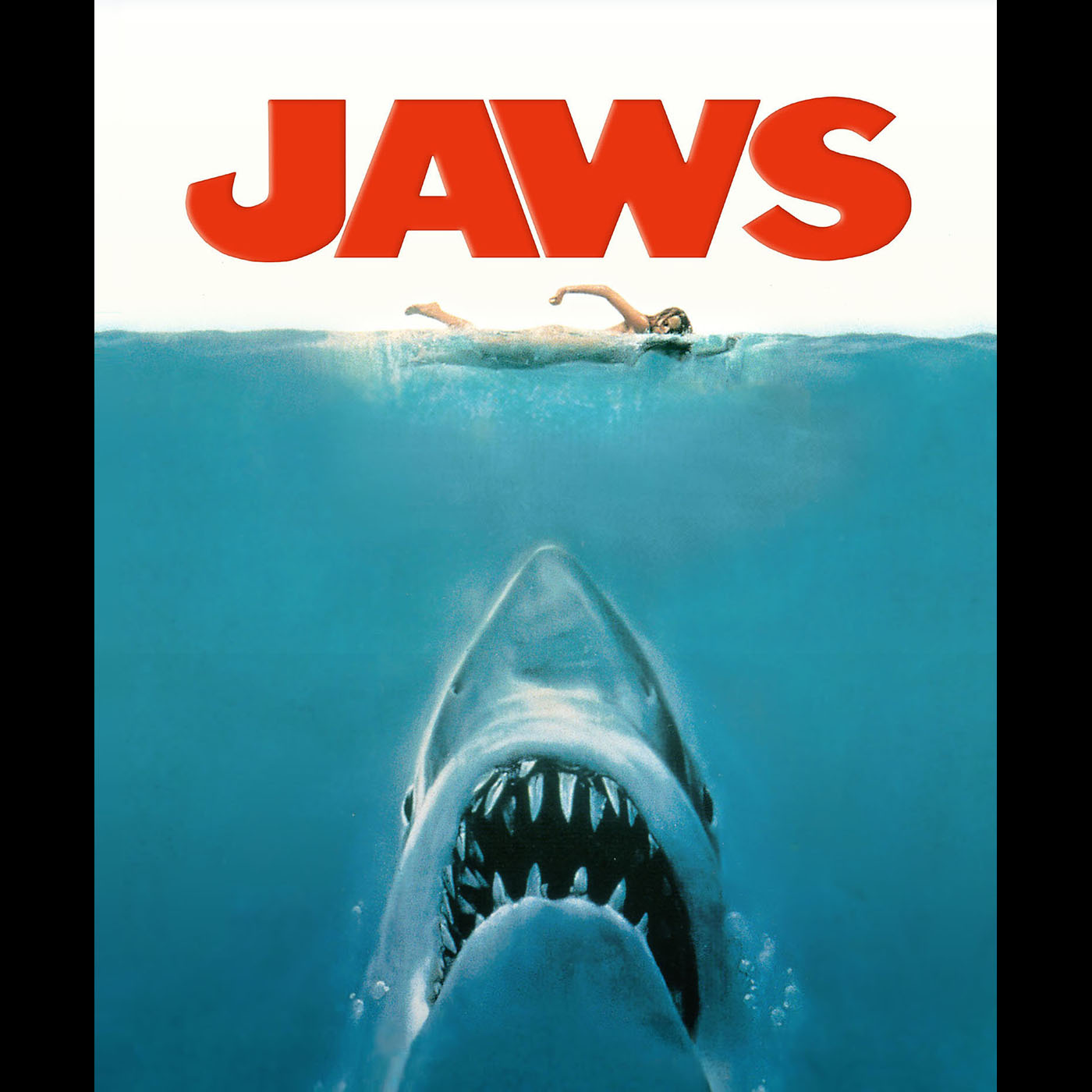 Welcome to a very special Legacy Cast!  Today Matt and Mike talk about Jaws in honor of the Discovery Channel's 30th annual Shark Week!!  Jaws is one of Mike's favorite movies of all time, but he is bias due to his love of sharks.  Matt lets Mike take the lead on this episode but asks him a lot of fun interesting questions. The boys also discuss the differences between a horror movie and a thriller at least in their eyes.  There is lots of fun trivia discussed including the name of the Jaws prop shark and its relation to Finding Nemo.  Lastly was Mike able to keep the Marvel Cinematic Universe streak alive even with a movie made in 1975?
I am not sure we even need to tell you our ratings for Jaws, but we are going to anyways.  Mike loves Jaws without a question.  It is probably his second most watch film.  He hands out his second perfect score with a 5 out of 5 Reels.  Matt also loves Jaws a lot, but he can't get over how the shark looks.  Clearly, he has been spoiled with the recent developments in digital and practical effects.  Matt still loves the film and gives it a very respectable 4.5 out of 5 Reels.  Basically, if you have not seen Jaws you need to go watch it, NOW!
---
If you have a film you would like to hear Matt and Mike review please Facebook message us, Instagram message us, or email us at nerds@reelfilmnerds.com
Our little show can be found anywhere Podcasts reside such as iTunes, Stitcher, Google Play, Tune In, Player FM, etc. While you are there like, subscribe, rate, and review us if you can too!
Make sure to follow us on social media such as Facebook, Instagram, and Twitter. Feel free to visit our website to watch trailers, read bios, and just flat out get more info on the movies we review.  http://www.ReelFilmNerds.com 
You can contact us through email as well Nerds@ReelFilmNerds.com
Now go out and catch a movie!