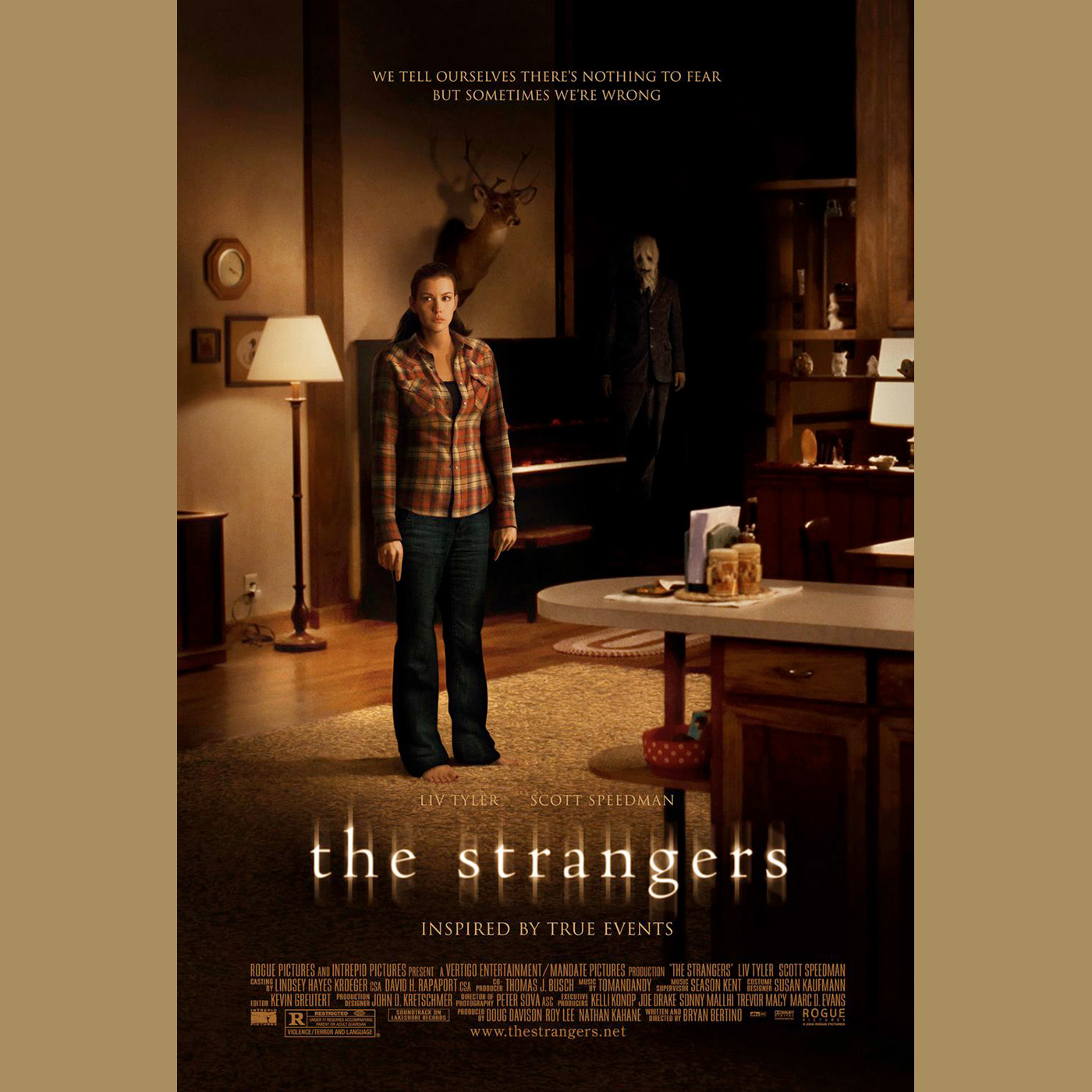 It's finally here kids, Mike's favorite time of year, the annual Harvest Horror Fest! For his first pick of horror Mike went with a newer classic The Strangers starring Scott Speedman and Liv Tyler. Not horror related topics include old cell phones, the new Venom flick, and street lights.
The Strangers is a great psychological horror film with minimal sets and cast allowing the story to really drive the film. There are a ton of jump scares that Matt is not a big fan of. He thinks they are a cop out when it comes to horror. Liv Tyler and Scott Speedman did an excellent job keeping the viewers on their toes. When things start to go awry Tyler has an absolute blood curdling scream! This is a great start to our annual celebration of horror films. If you have not seen The Strangers and are into horror even a little bit this is a must see. Mike loves this film, still creeping him out to this day. He awards it 4 out of 5 Reels. Matt also enjoyed the movie being his first viewing of it. He is a bit harsher but still awards a decent rating with 3 out of 5 Reels.  
Next week the horror continues with kind of Matt's pick, the 2001 haunted house thriller Thir13en Ghosts starring Shannon Elizabeth and Matthew Lillard. It is currently streaming on HBO Max if you want to watch it with us. Thank you for your continued support of our podcast and we will chat at you next week.
---
If you have a film you would like Matt and Mike to review, email us at nerds@reelfilmnerds.com
You can find us on all things social such as YouTube, Facebook, Instagram, and Twitter.  Why not join our Facebook Fan Group so you can yell at Mike and Matt from the comfort of your keyboard while talking about films. We also have an old fashioned website where you can watch trailers, read the host's bios, listen to the podcast, and get a ton more info on the movies we review.  http://www.ReelFilmNerds.com Thank you for liking, subscribing, rating, reviewing, and telling your friends about our podcast.
Finally go out and catch as many movies as you can!