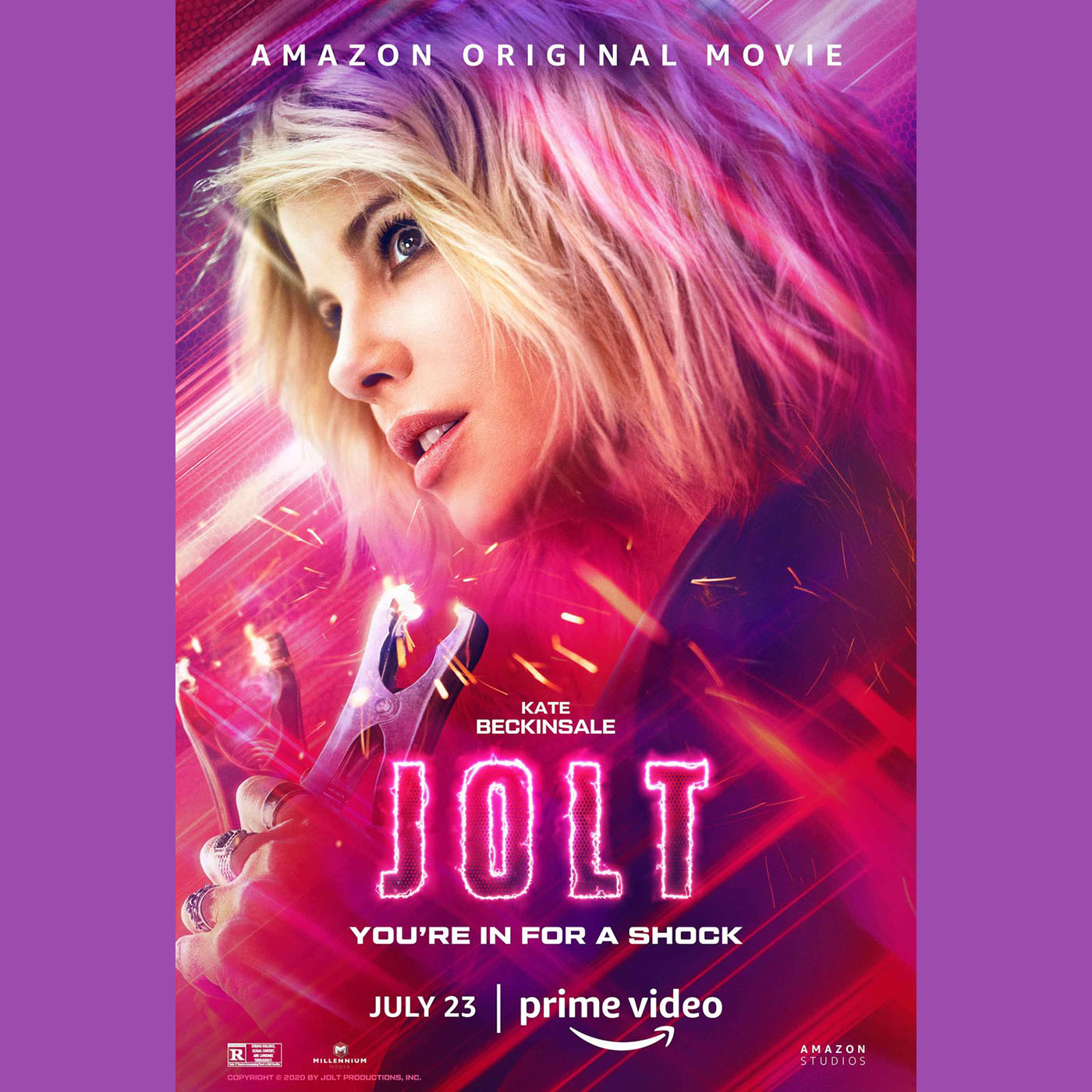 Sorry everyone, we suck! Yeah we missed our normal pod day but hey we got er done. Matt and Mike are both very busy, especially Mike preparing to add to his brood. Today the guys chat about an Amazon Original, Jolt starring Kate Beckinsale and Stanley Tucci. Not action murder movie topics include westerns, Arizona Rattlers lose, and Y: The Last Man.
Have you ever wondered what would happen if you mixed Jon Wick with Crank and tossed in some Kate Beckinsale, wonder no more! That film is here and it's called Jolt. This flick is not going to win any awards but it sure is a ton of fun. Fast action, vibrant colors, a great cast, and a decent story, what else do you want? Beckinsale plays a character that can't control her anger, subsequently leading her to self-inflicted shock therapy until she meets the man of her dreams. He is murdered by his boss and it is all out revenge for the rest of the film. 
Mike and Matt both agree this is well worth the watch if you are into action or revenge movies. Mike awards Jolt a modest 2.5 out of 5 Reels. Matt rates the film a full reel higher with 3.5 out of 5 Reels.
Next week Mike and Matt return to the theaters to catch Clint Eastwood's latest Cry Macho. Hopefully we will record on time next week too. Thank you for your continued support of our podcast and we will chat at you next week.
---
If you have a film you would like Matt and Mike to review, email us at nerds@reelfilmnerds.com
You can find us on all things social such as YouTube, Facebook, Instagram, and Twitter.  Why not join our Facebook Fan Group so you can yell at Mike and Matt from the comfort of your keyboard while talking about films. We also have an old fashioned website where you can watch trailers, read the host's bios, listen to the podcast, and get a ton more info on the movies we review.  http://www.ReelFilmNerds.com Thank you for liking, subscribing, rating, reviewing, and telling your friends about our podcast.
Finally go out and catch as many movies as you can!