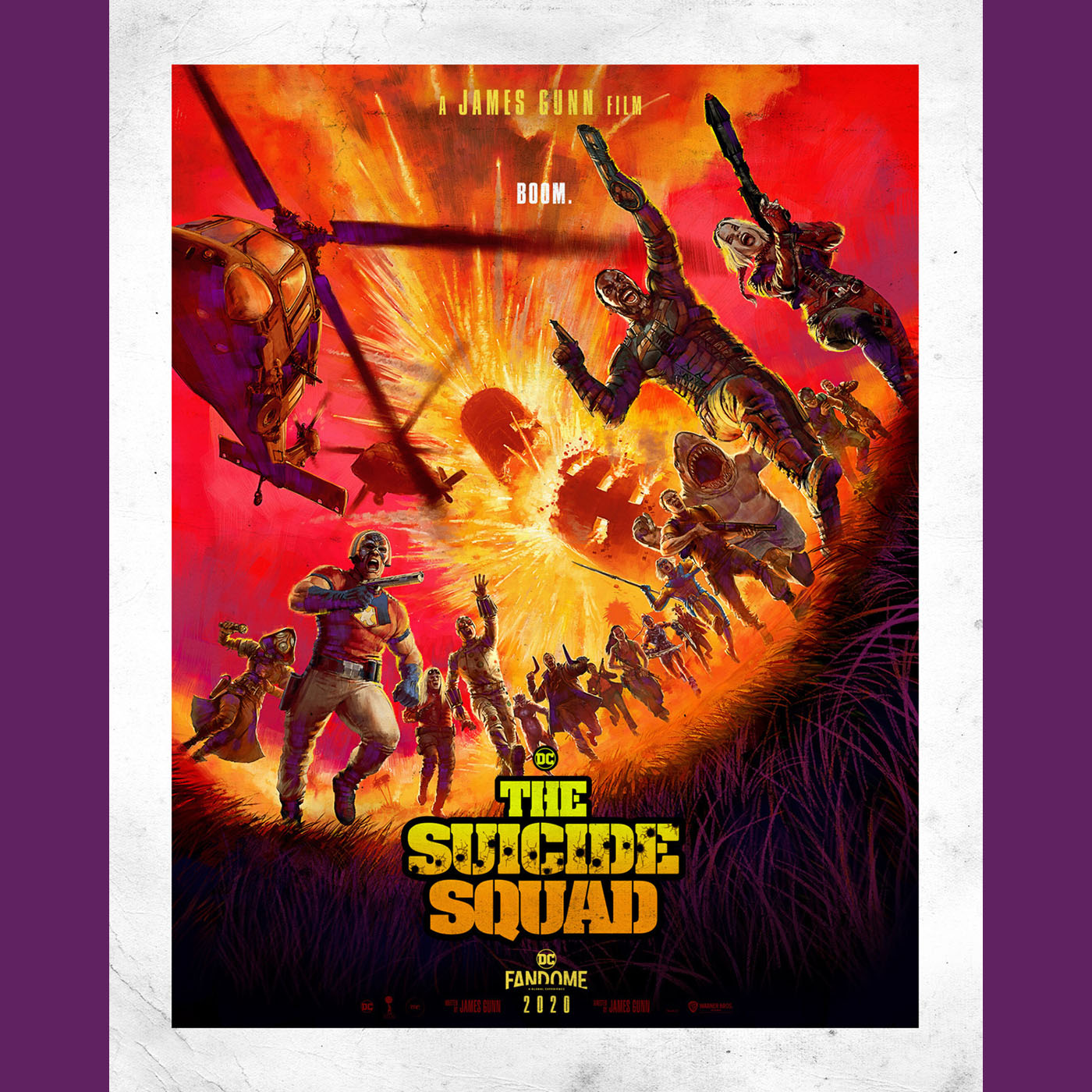 Welcome back faithful listeners! Today Mag's, Mike, and Matt chat about the newest DC movie to hit the big and small screen The Suicide Squad starring everyone! Ok not everyone but man it is one heck of a cast. Bonus topics include Fast and Furious (yes, again), Sedona, and Van Wilder.
The Suicide Squad is a fun gory romp with a mess of DC villains trying to save the world. James Gunn really brought his A game to the DCEU. The Suicide Squad is leaps and bounds better than it's 2016 counterpart. There is a lot of comedy, silly action, and memorable characters. We will just put it out there, Polka-Dot Man steals the show with one of the most powerful and strange abilities ever conceived in a superhero/villain movie. If you enjoy action, are not afraid of lots of gore, and want a zany story than The Suicide Squad is a must see especially if you have HBO Max. Matt takes the top spot this week really loving this film awarding it 4 out of 5 Reels. The married duo agreed it was a bit too out there for them, especially the story. They both award The Suicide Squad an average 3 out of 5 Reels.
Next week Mike steps up to the plate picking the second Ryan Reynolds movie of the summer, Free Guy. This theater only release looks like a fun take on video games. The crew can't wait to watch this one. Thank you for your continued support of our podcast and we will chat at you next week.
---
If you have a film you would like Matt and Mike to review, email us at nerds@reelfilmnerds.com
You can find us on all things social such as YouTube, Facebook, Instagram, and Twitter.  Why not join our Facebook Fan Group so you can yell at Mike and Matt from the comfort of your keyboard while talking about films. We also have an old fashioned website where you can watch trailers, read the host's bios, listen to the podcast, and get a ton more info on the movies we review.  http://www.ReelFilmNerds.com Thank you for liking, subscribing, rating, reviewing, and telling your friends about our podcast.
Finally go out and catch as many movies as you can!