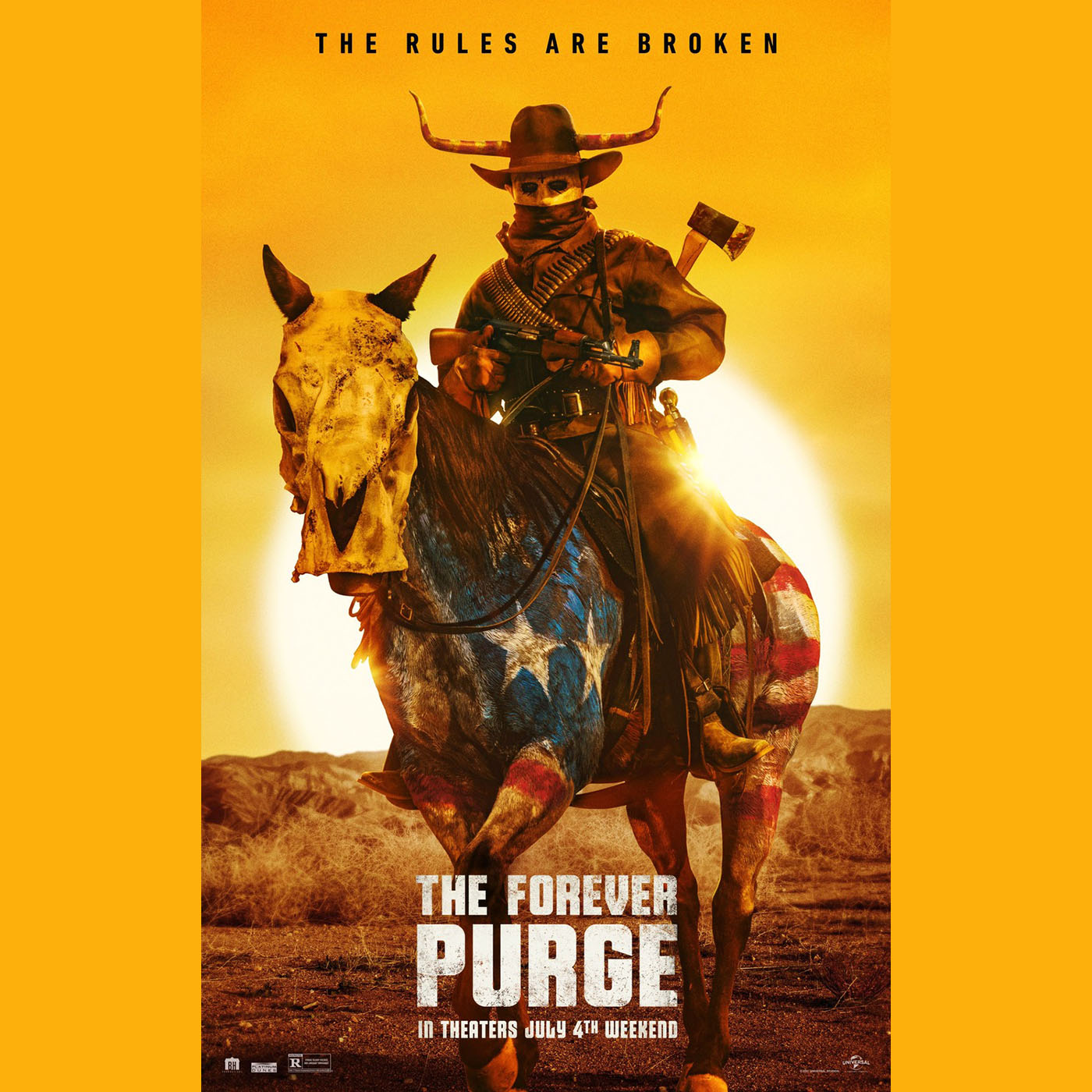 Are you ready to purge? Welcome kiddos to Reel Film Nerds Episode #228: The Forever Purge starring Ana de la Reguera, Tenoch Huerta, and Josh Lucas. Not purgy topics include the Yarnell 19, Top Gun: Maverick (yes again), and racism.
Did you like the other purge movies up to this point? If your answer was an ear shattering yes then this film is for you. It is, in the words of Mike Talent, the least purgy purge movie of all of them but it is still very violent and political. The Forever Purge has lots of political statements throughout the film and an uncanny similarity to the past year in the United States even though filming was finished before the pandemic. The acting, sets, and special effects were all terrific. The story is decent and thought provoking but it is still the same old purge story line in many respects. Mike Talent thinks the conclusion to The Purge franchise is worth a watch in the theaters awarding it 3.5 out of 5 Reels. Matt again being the harsh one says to wait until it comes out on a streaming service giving the film 2 out of 5 Reels.
For next week's film we FINALLY get to see the kick off to the Marvel Cinematic Universe Phase 4 Black Widow!!!!! This is it people, there is still hope for the movie theaters yet. Thank you for supporting our podcast and we will chat at you next week.
---
If you have a film you would like Matt and Mike to review, email us at nerds@reelfilmnerds.com
You can find us on all things social such as YouTube, Facebook, Instagram, and Twitter.  Why not join our Facebook Fan Group so you can yell at Mike and Matt from the comfort of your keyboard while talking about films. We also have an old fashioned website where you can watch trailers, read the host's bios, listen to the podcast, and get a ton more info on the movies we review.  http://www.ReelFilmNerds.com Thank you for liking, subscribing, rating, reviewing, and telling your friends about our podcast.
Finally go out and catch as many movies as you can!