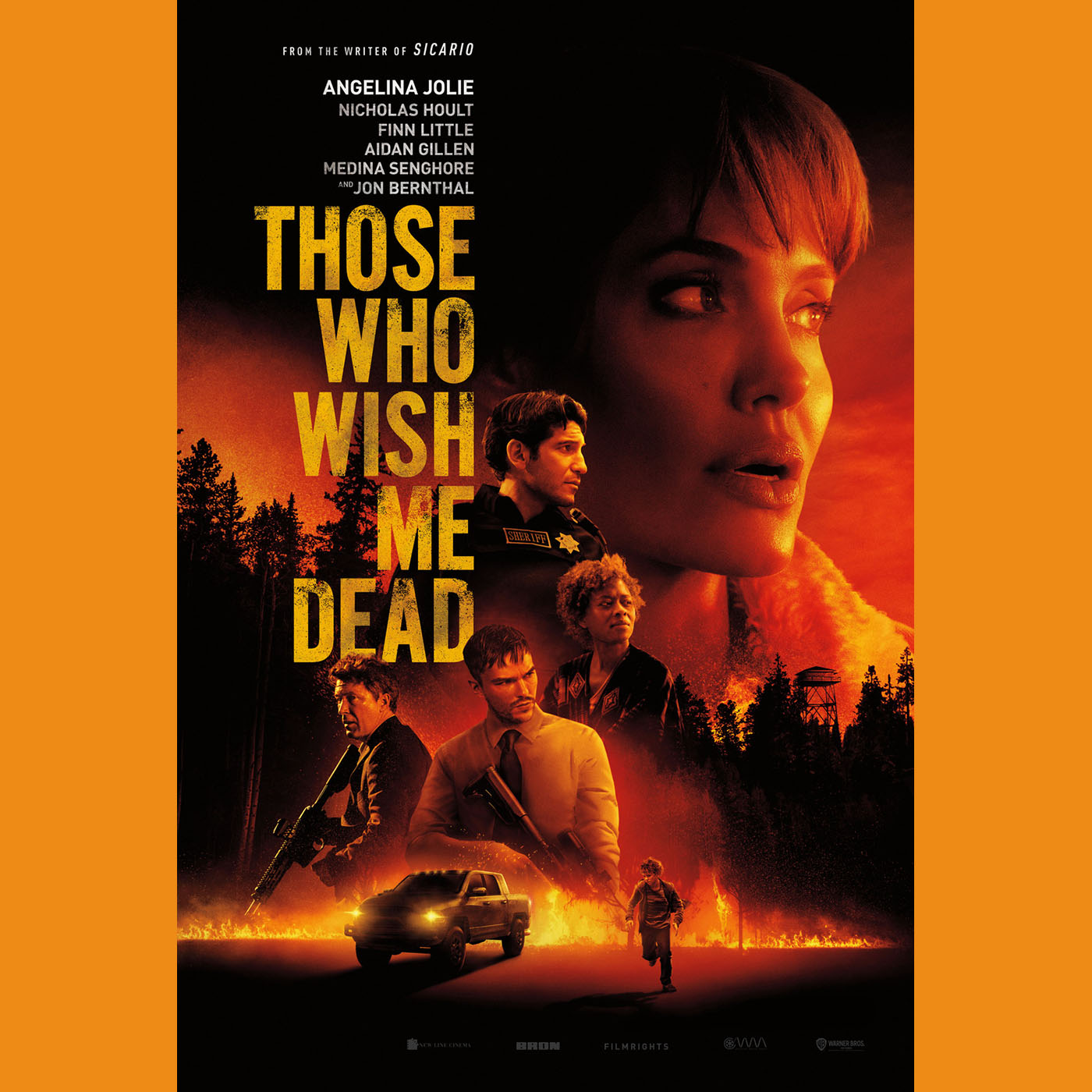 Welcome to another hump day but that also means it's new podcast day too! For Reel Film Nerds Episode #221 Mike and Matt discuss the latest thriller from Taylor Sheridan and Angelina Jolie, Those Who Wish Me Dead. Not thriller related topics include Starlink, lighting farts on fire, and an incredible movie giveaway!
Those Who Wish Me Dead is a great action, chase, and thriller movie. Angelina Jolie is on top of her game. Newcomer Finn Little did an excellent job as Conner, the kid being hunted down by assassins. Jon Bernthal, typecast as a police officer, did a fantastic job as well. The sets were incredible and the action keeps you on the edge of your seat. There is some humor thrown in here and there for good measure too. Mike and Matt are split on this one. Mike thinks this is a great film that you should check out. Matt on the other hand felt it was boring and left way too many questions than answers. Mike gives Those Who Wish Me Dead 3.5 out of 5 Reels while Matt gives it a lowly 2 out of 5 Reels.
Next week Mike was on top of his game and picked a movie! He chose the latest Netflix movie written and directed by Zack Snyder starring Dave Bautista, Army of the Dead. It looks to be a fun action packed film blending two genres, zombies and heist movies. Thank you for supporting our podcast and we will chat at you next week.
---
If you have a film you would like Matt and Mike to review, email us at nerds@reelfilmnerds.com
You can find us on all things social such as YouTube, Facebook, Instagram, and Twitter.  Why not join our Facebook Fan Group so you can yell at Mike and Matt from the comfort of your keyboard while talking about films. We also have an old fashioned website where you can watch trailers, read the host's bios, listen to the podcast, and get a ton more info on the movies we review.  http://www.ReelFilmNerds.com Thank you for liking, subscribing, rating, reviewing, and telling your friends about our podcast.
Stay home and stream as many movies as you can!