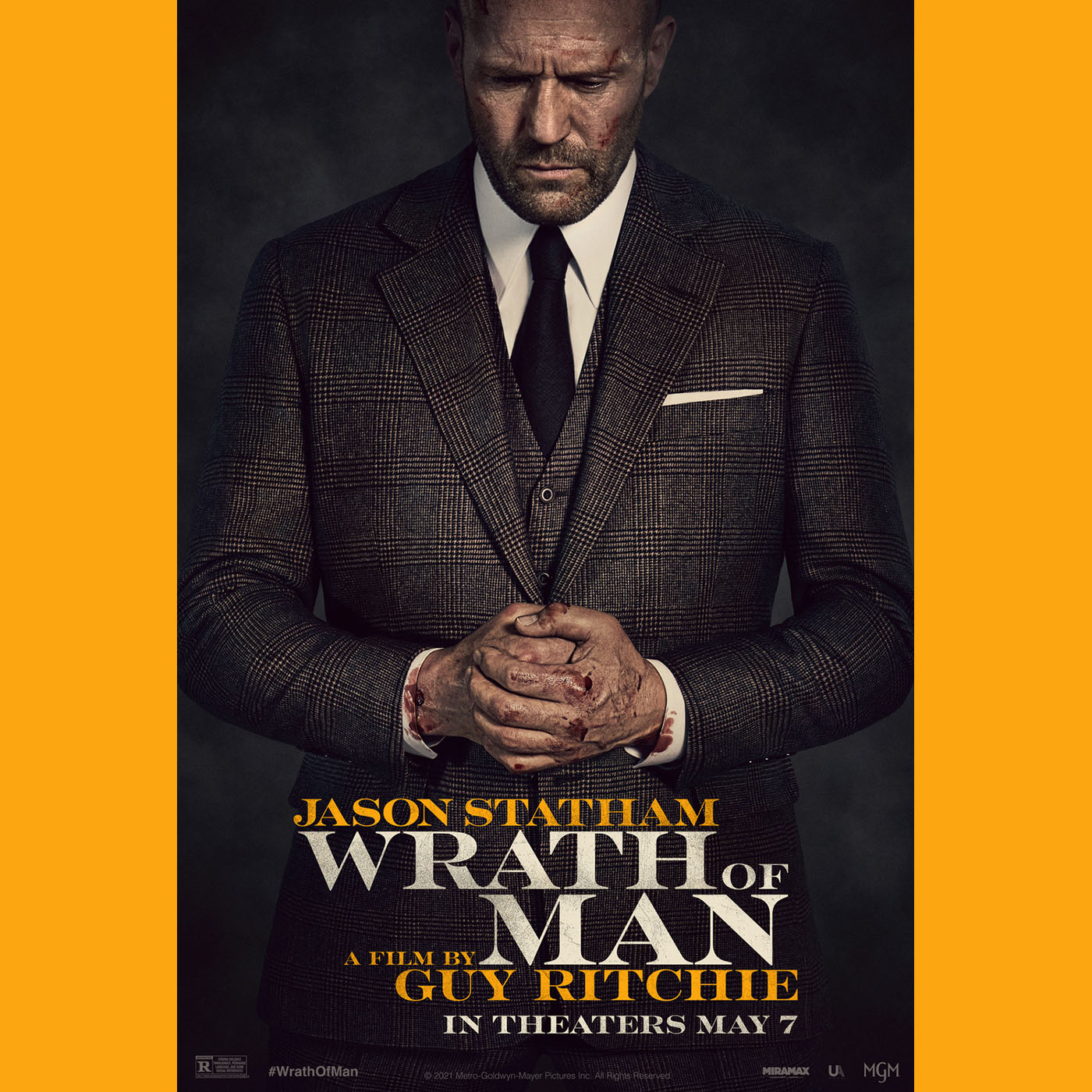 Hi avid listeners and welcome to Reel Film Nerds Episode 220! This week Matt and Mike went to the theaters to watch the newest Guy Ritchie film starring Jason Statham, Wrath of Man. Extracurricular topics include body armor, revenge movies, and a brand new Paramount Pictures giveaway.
Do you like revenge? Yes? Then this movie is definitely for you. Wrath of Man is a hardcore revenge film from start to finish. It is also a typical Ritchie film starting in the middle of the story and jumping around the timeline. Jason Statham plays a cold calculating gangster, almost too cold at times. The rest of the star studded cast did a great job with their roles too. Did you know Josh Hartnett is still acting, ya neither did we. The story is fantastic, especially weaving throughout the main arc of revenge. If you are looking for an action thriller to enjoy on the big screen then Wrath of Man is a must see. Mike awards the movie 3 out of 5 Reels. Matt enjoyed it way more than Mike which is strange because of Mike's love of revenge films. Matt gives it 4 out of 5 Reels. 
For our next pod Mike slacked off and forgot to pick a film. Luckily Matt is always prepared with a backup. The brand new Angelia Jolie wildfire thriller Those Who Wish Me Dead. It is available in the theaters and streaming on HBO Max.  Thank you for supporting our podcast and we will chat at you next week.
---
If you have a film you would like Matt and Mike to review, email us at nerds@reelfilmnerds.com
You can find us on all things social such as YouTube, Facebook, Instagram, and Twitter.  Why not join our Facebook Fan Group so you can yell at Mike and Matt from the comfort of your keyboard while talking about films. We also have an old fashioned website where you can watch trailers, read the host's bios, listen to the podcast, and get a ton more info on the movies we review.  http://www.ReelFilmNerds.com Thank you for liking, subscribing, rating, reviewing, and telling your friends about our podcast.
Stay home and stream as many movies as you can!