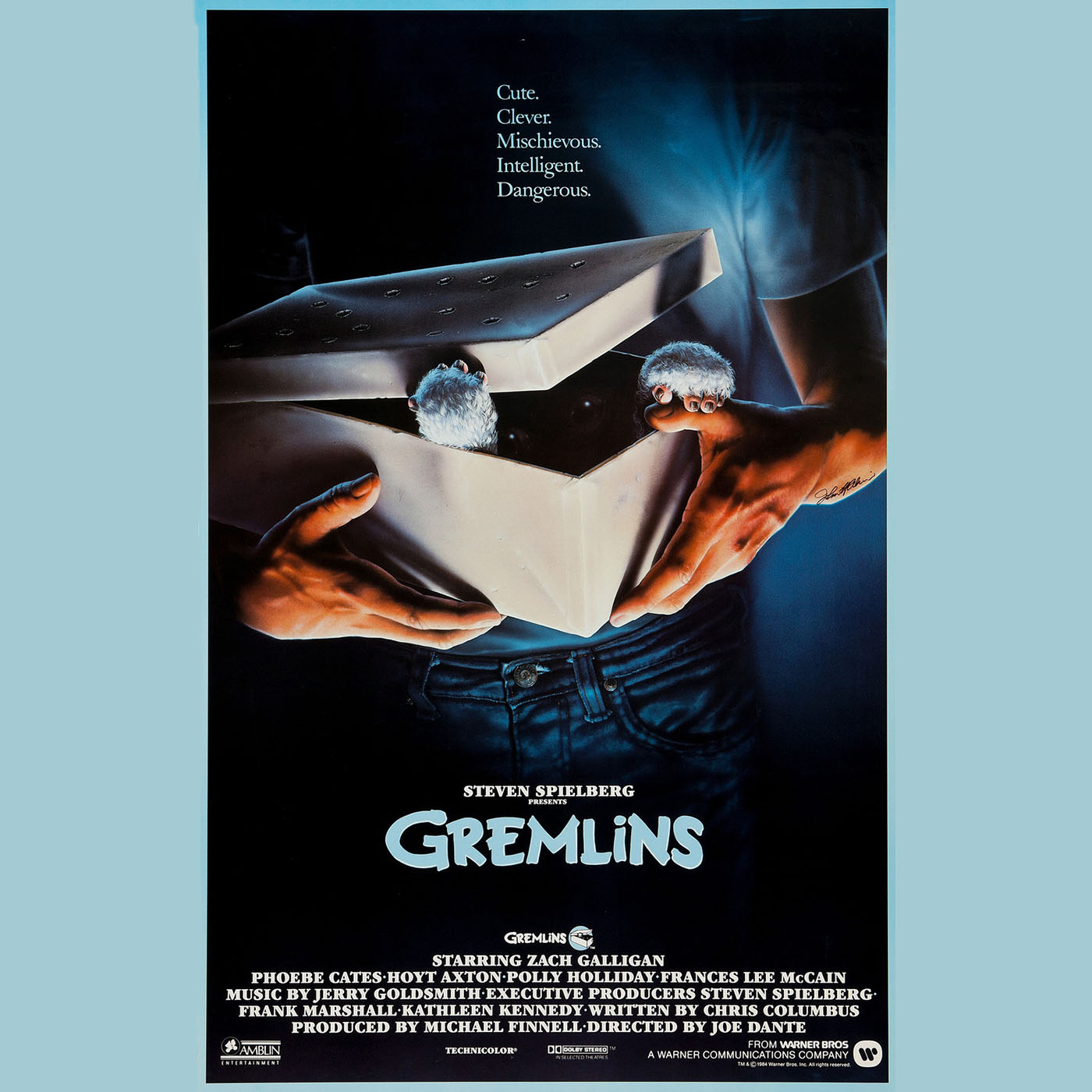 Welcome back everyone, did you miss us? The boys are going to try something new for December. Much like our Harvest Horror Fest, for December we are going to chat about Christmas movies! They start off a possible tradition with a bang chatting about the Christmas classic Gremlins (1984). Off topics include limos, breeding, and stimulus TV's?
Gremlins (1984) is an instant holiday classic where a son receives one of the worst Christmas presents imaginable. It requires not breaking three rules which we all know teenagers have a hard time not doing. What is Gremlins (1984), is it a comedy, a kids movie, a horror movie? Matt and Mike say yes, it's a  successful combination of all three. The acting can be rough at times and the film does come off as dated but it still is a ton of fun. The puppetry is excellent along with the voice acting and special effects. This is a classic monster film that is just plain good old comedy and fun. 
Mike and Matt both agree this is a must watch movie especially for the holidays. Mike with the rare high rating gives Gremlins (1984) 4 out of 5 Reels. Matt also enjoyed the film but thinks it doesn't hold up well awarding it 3.5 out of 5 Reels.  
Next week we review a brand new Christmas movie starring Mel Gibson and Walton Goggins, Fatman currently available on digital download and movie theaters. Don't forget to email us to enter our latest movie giveaway courtesy of Paramount Pictures, the brand new film Buddy Games written and directed by Josh Duhamel. Merry Christmas and thanks for your support of our podcast. 
---
If you have a film you would like Matt and Mike Talent to review you can email us at nerds@reelfilmnerds.com, listeners we are talking to you too.
Our little show can be found anywhere Podcasts reside such as iTunes, Spotify, Stitcher, Google Play, Tune In, etc. While you are there like, subscribe, rate, and review us if you can too!
You can find us on all things social such as YouTube, Facebook, Instagram, and Twitter.  Join our Facebook Fan Group so you can have a safe space to yell at Mike and Matt from the comfort of your keyboard while talking about films too.  Don't forget we do have an old fashioned website where you can watch trailers, read the host's bios, listen to the podcast, and get a ton more info on the movies we review.  http://www.ReelFilmNerds.com Thank you for liking, subscribing, rating, reviewing, and telling your friends about our podcast.
Go watch as many movies as you can!