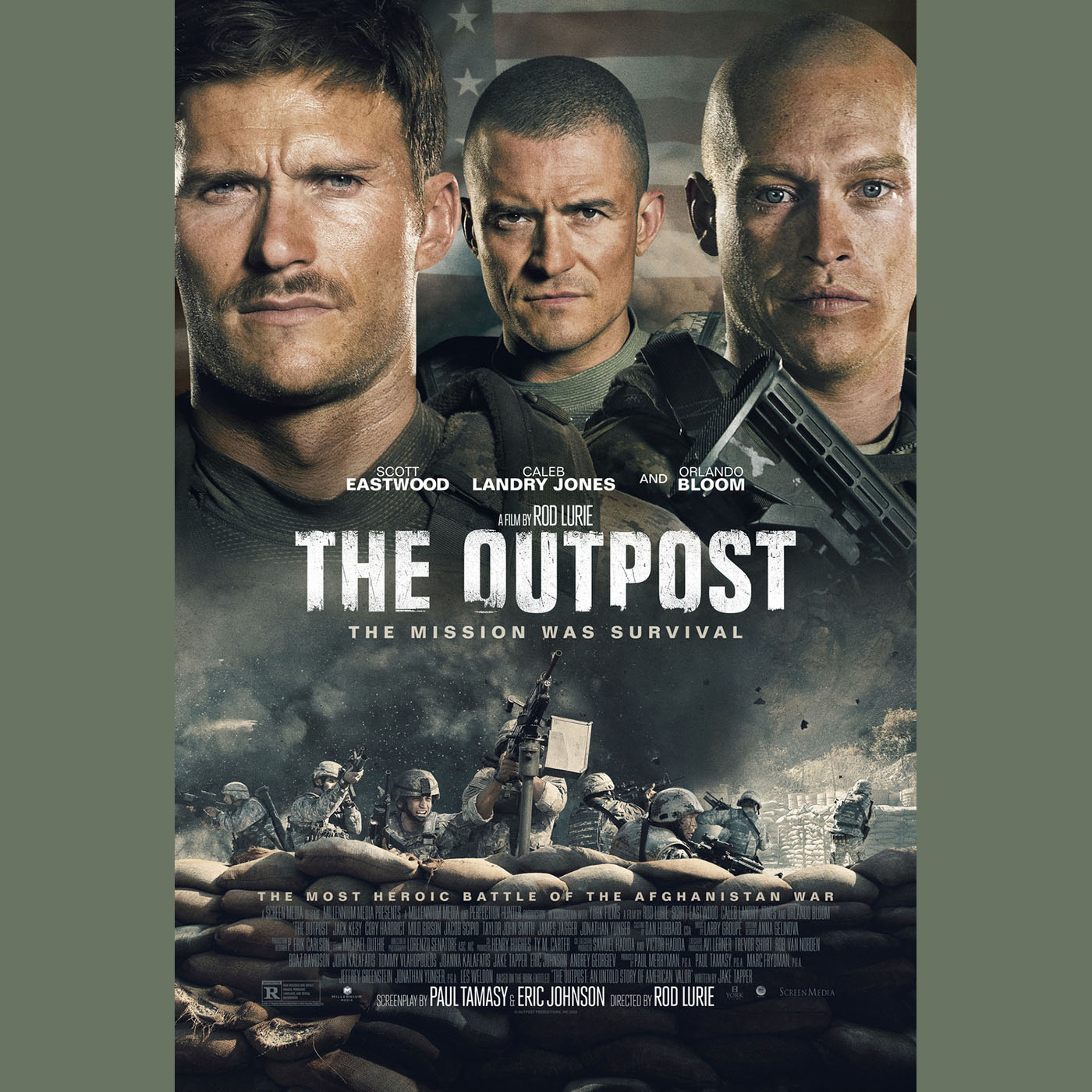 Honoring all Veterans on Veterans Day. We don't know them all but we owe them all. Thank you for your service and sacrifices. This week Mike and Matt sit down and chat about a modern war movie The Outpost starring Scott Eastwood, Caleb Landry Jones, and Orlando Bloom. Topics include COVID haircuts, military spending, and Jungleland giveaway.
Just a warning for those of you who do not know, The Outpost is an incredible true story and it is a heartbreaking one told very respectfully. The first hour and a half definitely drags but the filmmakers are trying to set the scene and circumstances. This is an outpost that should have never existed in one of the worst locations possible and you really feel that. The acting was very good especially from Caleb Landy Jones. The sets, stunts, and special effects were incredible. They really set the scene and grandeur of the outpost's location and dire circumstances. Mike and Matt, unlike last week's review both enjoyed this film and award it 3.5 out of 5 Reels. If you have Netflix this is a must see movie.
Next week we change up our streaming service to review Mike's pick, Vast of Night on Amazon Prime Video. This looks like a really well done Sci-Fi period film. Lastly email us to enter our latest movie giveaway courtesy of Paramount Pictures, the brand new Charlie Hunnam drama Jungleland. Thanks for your support and we will chat at you next week!
---
If you have a film you would like Matt and Mike Talent to review you can email us at nerds@reelfilmnerds.com, listeners we are talking to you too.
Our little show can be found anywhere Podcasts reside such as iTunes, Spotify, Stitcher, Google Play, Tune In, etc. While you are there like, subscribe, rate, and review us if you can too!
You can find us on all things social such as YouTube, Facebook, Instagram, and Twitter.  Join our Facebook Fan Group so you can have a safe space to yell at Mike and Matt from the comfort of your keyboard while talking about films too.  Don't forget we do have an old fashioned website where you can watch trailers, read the host's bios, listen to the podcast, and get a ton more info on the movies we review.  http://www.ReelFilmNerds.com Thank you for liking, subscribing, rating, reviewing, and telling your friends about our podcast.
Go watch as many movies as you can!