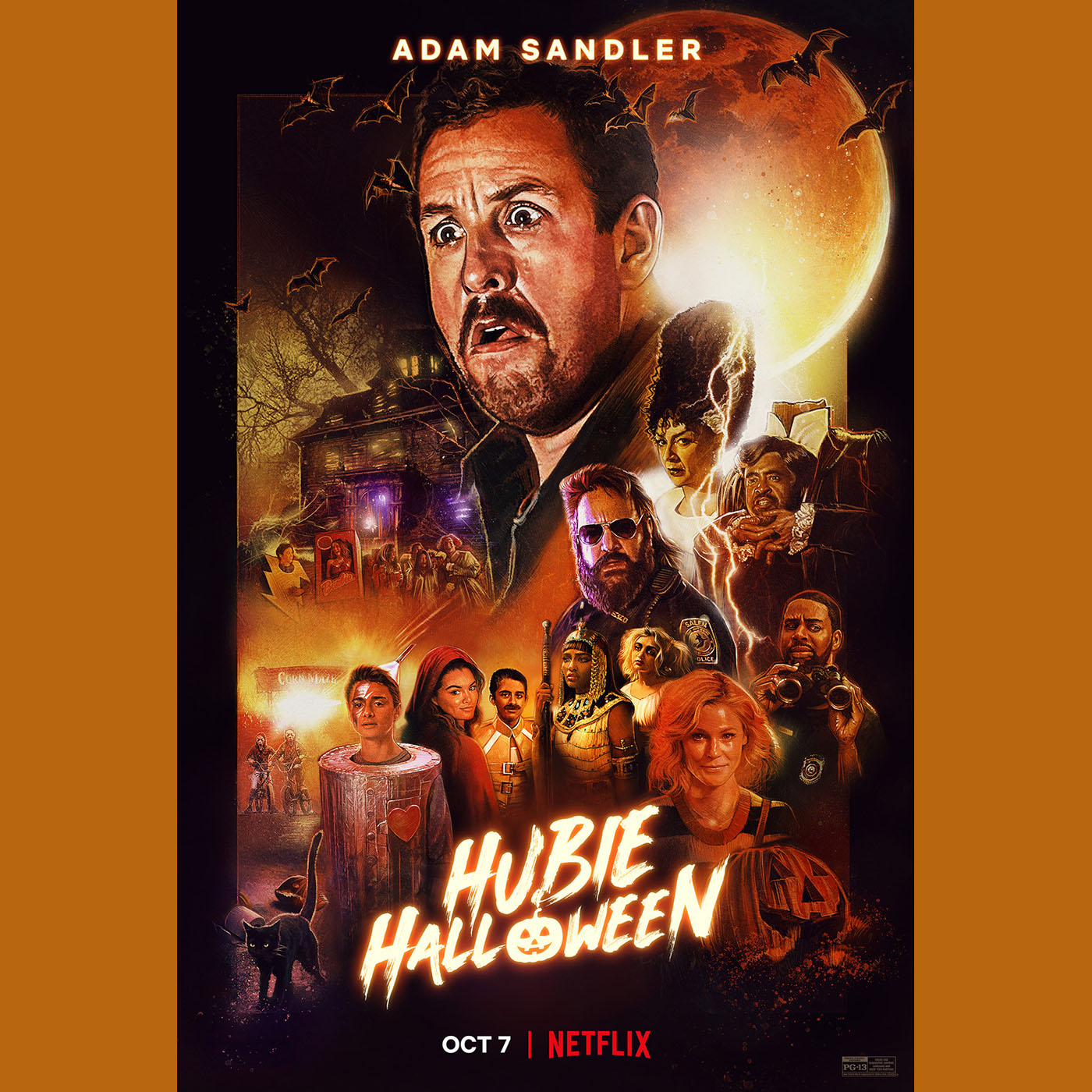 Our Third Annual Harvest Horror Fest has come to an end but not Halloween, at least for us. Mike picked a film to raise people's spirits especially after the election. Turning to Adam Sandler with his latest Netflix Original Hubie Halloween. Off topics include trick or treaters, haunted houses, and coffee consumption.
Listeners you are in for a real treat. Mike and Matt do not see eye to eye at all on Hubie Halloween. These are Mike's favorite episodes when he doesn't agree with Matt. Sandler's latest slapstick comedy is par for the course. It is goofy, fun, and downright mean. Sandler enlists his usual crew and family to fill the many roles including some call backs to characters from his older films. The story is mediocre and predictable. It's not bad but it's nothing special. The sets were good especially when they were filming on location in the real town of Salem. Mike with the surprise higher rating awards Hubie Halloween 3.5 out of 5 Reels. Matt really did not like this movie especially how mean it was. He gives it 2 out of 5 Reels and thinks that is too high.     
Next Wednesday we continue our review with another streaming film The Outpost starring Scott Eastwood and Orlando Bloom. Don't forget to enter our contest to win a copy of the brand new film Spell (2020) from Paramount Pictures. Thanks for your support and we will chat at you next week!
---
If you have a film you would like Matt and Mike Talent to review you can email us at nerds@reelfilmnerds.com, listeners we are talking to you too.
Our little show can be found anywhere Podcasts reside such as iTunes, Spotify, Stitcher, Google Play, Tune In, etc. While you are there like, subscribe, rate, and review us if you can too!
You can find us on all things social such as YouTube, Facebook, Instagram, and Twitter.  Join our Facebook Fan Group so you can have a safe space to yell at Mike and Matt from the comfort of your keyboard while talking about films too.  Don't forget we do have an old fashioned website where you can watch trailers, read the host's bios, listen to the podcast, and get a ton more info on the movies we review.  http://www.ReelFilmNerds.com Thank you for liking, subscribing, rating, reviewing, and telling your friends about our podcast.
Go watch as many movies as you can!