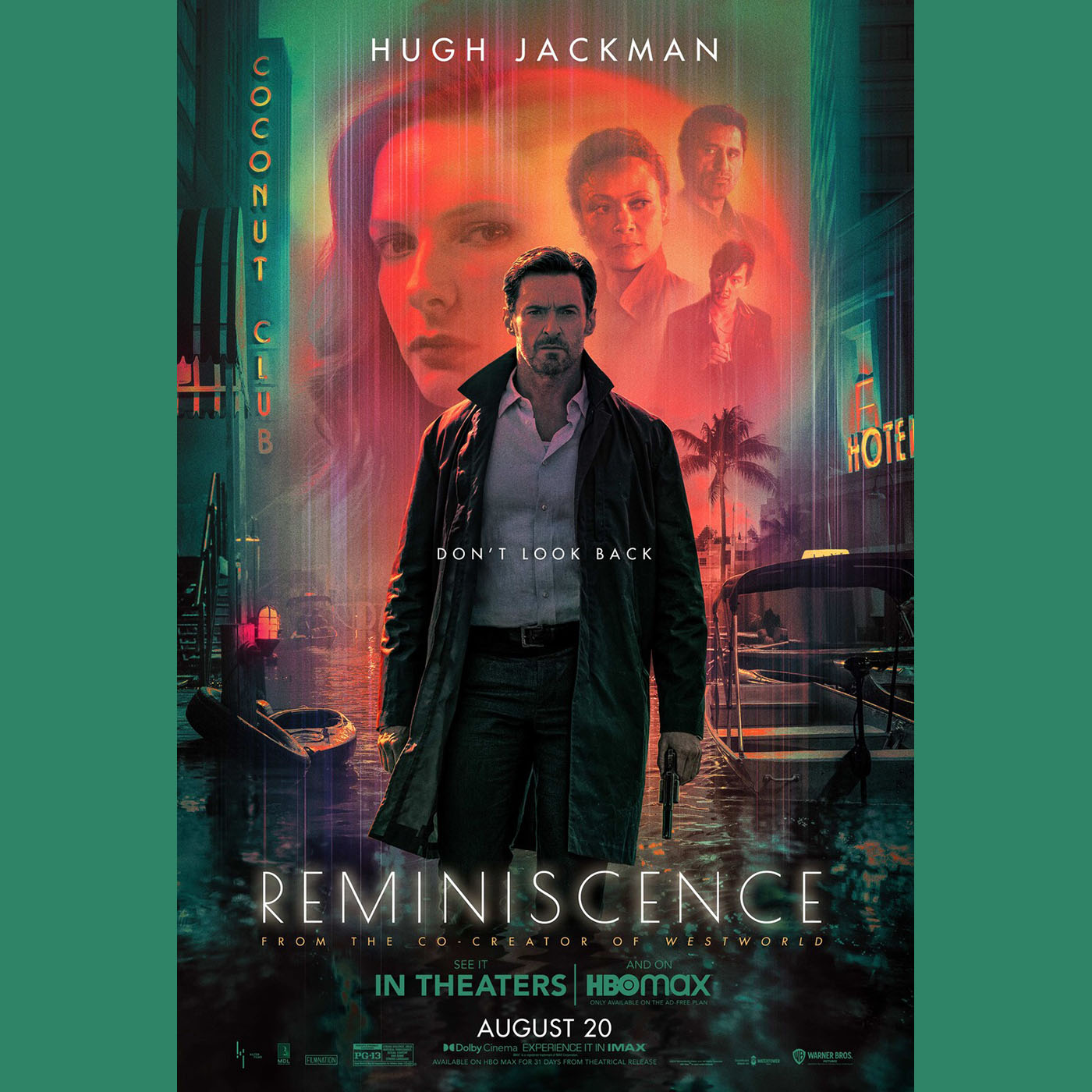 Welcome everyone to the Reel Film Nerds podcast! Today Matt and Mike break down a trippy sci-fi noir film Reminiscence starring Hugh Jackman and Thandiwe Newton. Topics more interesting than this film include CRS, The Office, and Red Hot Chili Peppers' concerts.
There is not a whole lot to say about Reminiscence. It is not only difficult to discuss without spoiling the movie but it is also a really long and at times boring film. There are a lot of great concepts at work here. Wonderful world building, a modern-ish noir, and Hugh Jackman acting his ass off. In the end though Reminiscence just doesn't deliver. It is not a horrible movie but it's not a great one either. Matt thinks Reminiscence is worth a watch if you have HBO Max and nothing else is on. He awards the film an average rating of 3 out of 5 Reels. Mike on the other hand really did not like this movie and can't recommend you to waste your time on it. He gives Reminiscence 2 out of 5 Reels.       
It's here, it's finally here!! Candyman (2021) is hitting the theaters August 27 after a more than a year hiatus, and Mike and Matt will be there! Who else is excited for Jordan Peele's sequel to a horror classic?  Thank you for your continued support of our podcast and we will chat at you next week.
---
If you have a film you would like Matt and Mike to review, email us at nerds@reelfilmnerds.com
You can find us on all things social such as YouTube, Facebook, Instagram, and Twitter.  Why not join our Facebook Fan Group so you can yell at Mike and Matt from the comfort of your keyboard while talking about films. We also have an old fashioned website where you can watch trailers, read the host's bios, listen to the podcast, and get a ton more info on the movies we review.  http://www.ReelFilmNerds.com Thank you for liking, subscribing, rating, reviewing, and telling your friends about our podcast.
Finally go out and catch as many movies as you can!