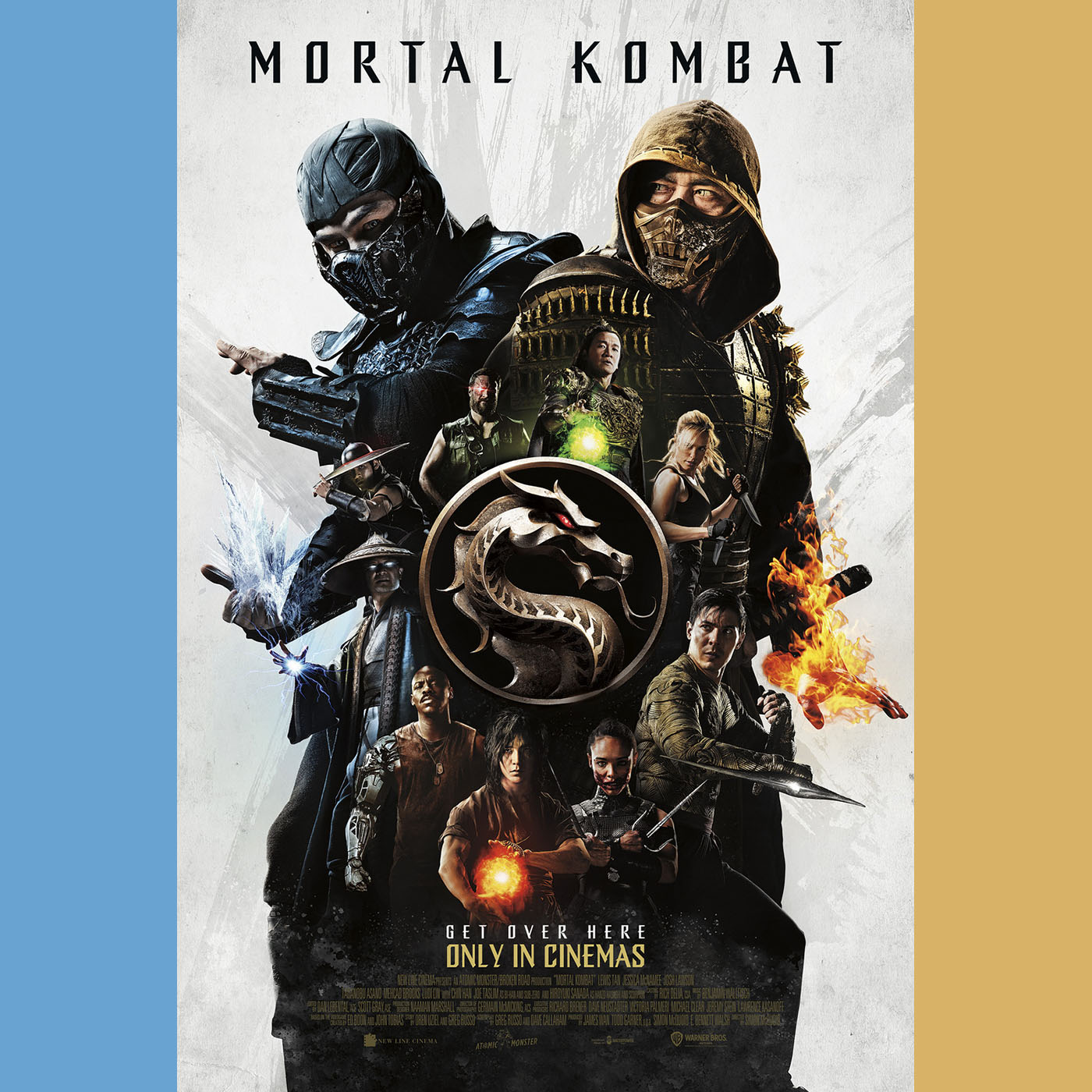 Hi everybody! Today Matt and Mike chat about the reboot of a movie based on a video game near and dear to their hearts, Mortal Kombat (2021). Not kombat related topics include VOD, Wildcat Giveaway, and how boring the Academy Awards were.
The summer blockbuster movie season is upon us. Mortal Kombat (2021) is not a horrible movie but it is not an incredible one either. The story is very lacking but the over the top fight scenes make up for it. They are bloody and graphic just like the games. The film does dial down some of the violence to keep their R rating but it is definitely pushing the rating limits. One of the best things going for Mortal Kombat (2021) is the nostalgia. If you have played any of the video games you will recognize with glee the many characters, fatalities, and their abilities. The acting is mediocre at best. Some of the seasoned martial artist actors did very well but there are a lot of newcomers and you can tell who they are. 
This movie is very much in the vein of Godzilla vs. Kong, Episode #215 for you newbies. It is mindless fun and entertainment with a smidge of a plot. Mike Talent did not enjoy Mortal Kombat except for the fighting, he awards it 2 out of 5 Reels. Matt, always a fan action packed blockbusters, gives it 3.5 out of 5 Reels.
Next week is Mike's pick and clearly he is torturing Matt, is the new Netflix Original Thunder Force starring Melissa McCarthy and Octavia Spencer. Thank you for supporting our podcast and we will chat at you next week.
---
If you have a film you would like Matt and Mike to review, email us at nerds@reelfilmnerds.com
You can find us on all things social such as YouTube, Facebook, Instagram, and Twitter.  Why not join our Facebook Fan Group so you can yell at Mike and Matt from the comfort of your keyboard while talking about films. We also have an old fashioned website where you can watch trailers, read the host's bios, listen to the podcast, and get a ton more info on the movies we review.  http://www.ReelFilmNerds.com Thank you for liking, subscribing, rating, reviewing, and telling your friends about our podcast.
Stay home and stream as many movies as you can!