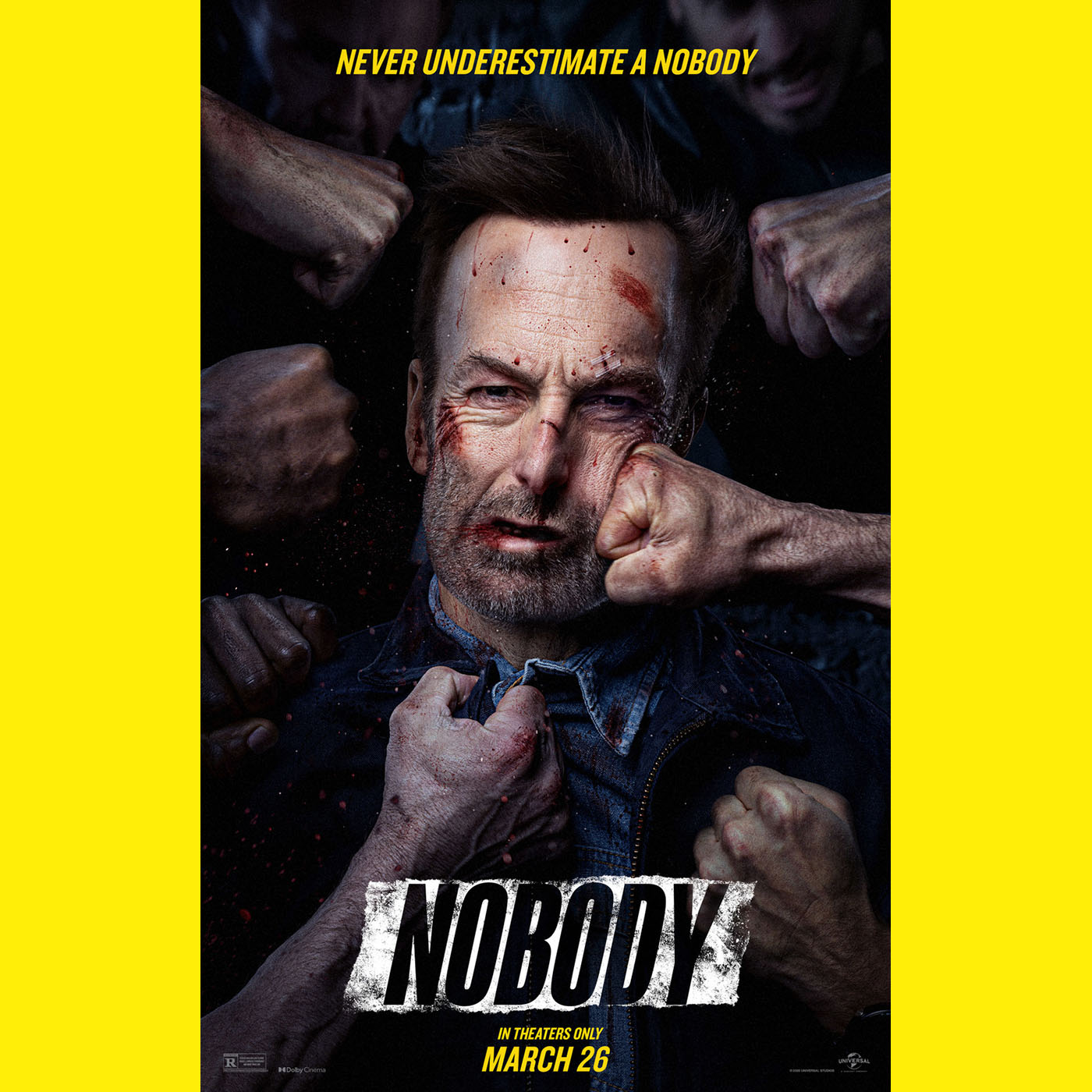 Welcome everyone to another incredible Reel Film Nerds Podcast. Today's choice in film is brought to you by Mysterious Mike. Tired of sitting at home on his comfy couch we risked life and limb to watch Nobody starring Bob Odenkirk only available in theaters. Amazing topics today include The Vault movie giveaway, PBR, and collared peccary.
Two action packed shoot em up films back to back what a great end to the month of March. Nobody is nothing special when it comes to story. It has been told several times throughout the years in different ways. That is not a bad thing just not special. What is special is the actors and loads of action they deliver. Bob Odenkirk goes out of his comfort zone as a comedian and dives deep into hardcore action performing 90% of his own stunts. He truly did a fantastic job. Christopher Lloyd makes a few appearances, some of the most memorable of the film, brandishing a weapon and dipping into the action too. Nobody is a really fun film that is definitely worth a watch in a movie theater. If you enjoy films such as Jon Wick, The Expendables, or RED you will enjoy this film too. Mike and Matt agree Nobody earns a solid 4 out of 5 Reels.    
For next week Matt and Mike will review what is sure to be an extremely controversial film Roe v. Wade. The director Nick Loeb reached out to us personally to review his film. It comes out April 2, 2021 on Video on Demand. Thank you for supporting our podcast and we will chat at you next week.
---
If you have a film you would like Matt and Mike to review, email us at nerds@reelfilmnerds.com 
You can find us on all things social such as YouTube, Facebook, Instagram, and Twitter.  Why not join our Facebook Fan Group so you can yell at Mike and Matt from the comfort of your keyboard while talking about films. We also have an old fashioned website where you can watch trailers, read the host's bios, listen to the podcast, and get a ton more info on the movies we review.  http://www.ReelFilmNerds.com Thank you for liking, subscribing, rating, reviewing, and telling your friends about our podcast.
Stay home and stream as many movies as you can!