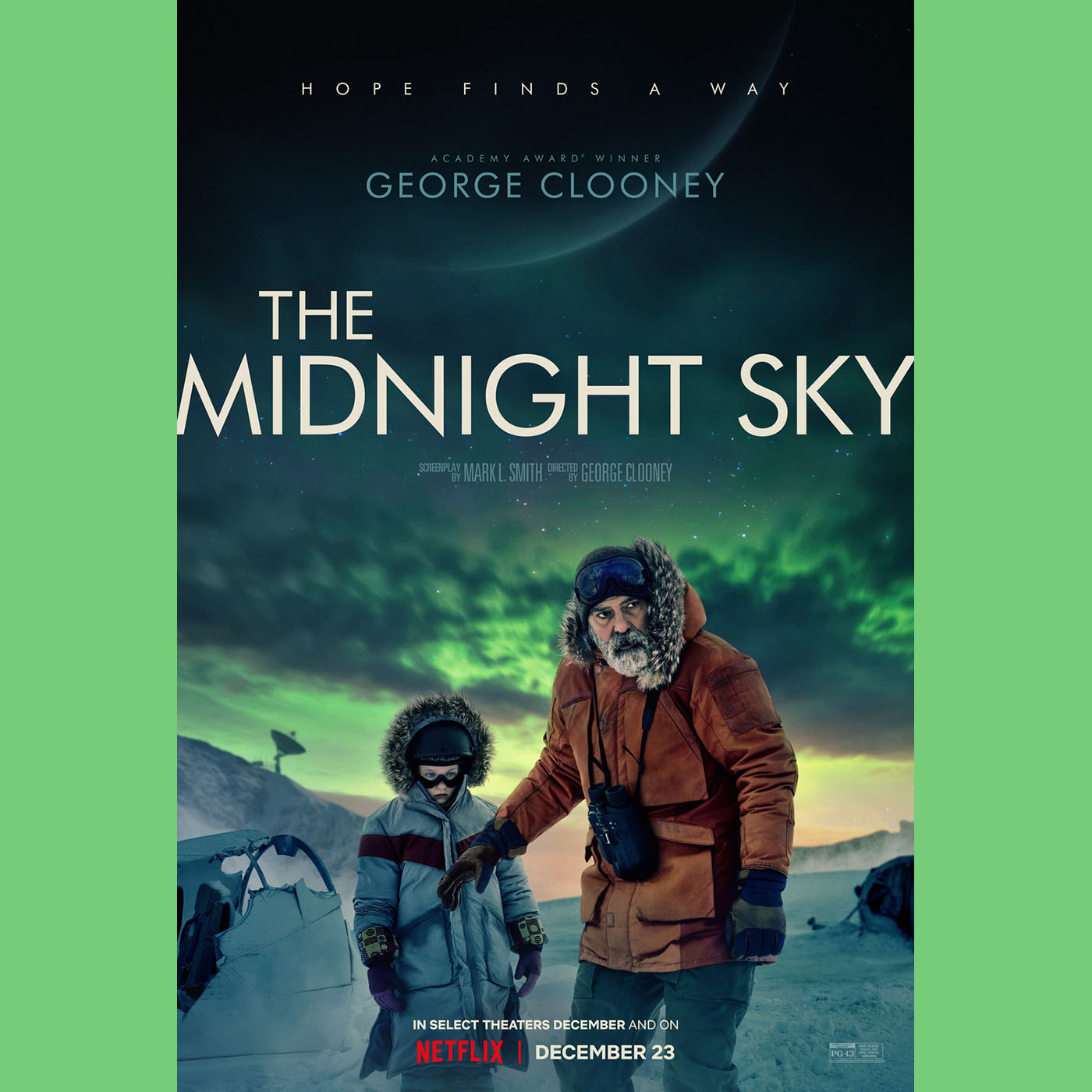 Happy snow days! The white stuff really came down in northern Arizona this week and mucked things up for a few days. Speaking of muck, 2021 continues the awfulness of 2020. Feels like it has been a year already and January is not even over yet! Back to the pod, today your hosts Mike Talent and Matt discuss the new Netflix Original directed by and starring George Clooney, The Midnight Sky. Other topics include booze filled seltzers, Aliens the movie, and how your hosts are broken.
A movie directed by Clooney, starring Clooney, and it takes place in space, awesome lets do this! Not so fast, The Midnight Sky has a whole lot to say but it wants you to figure it out. The acting was great, the special effects were really good, almost too good, and the story is very deep but this movie has issues. It really drags and leaves you asking lots of questions. The film has a few characters and they are never really developed. Towards the end of the movie you really do not care what happens to them. The Midnight Sky is a well done smart film but it is not a must see. Mike Talent continues his streak of beating out Matt with 2.5 out of 5 Reels. Matt inches closer towards Mike's leniency but not quite awarding it 2 out of 5 Reels.
Next week it is Mike's pick and he chose the brand new police drama film The Little Things starring Denzel Washington, Rami Malek and Jared Leto. Catch it in theaters and HBO Max starting Friday January 29. Thank you for supporting our podcast and we will chat at you next week.
---
If you have a film you would like Matt and Mike to review, email us at nerds@reelfilmnerds.com 
You can find us on all things social such as YouTube, Facebook, Instagram, and Twitter.  Why not join our Facebook Fan Group so you can yell at Mike and Matt from the comfort of your keyboard while talking about films. We also have an old fashioned website where you can watch trailers, read the host's bios, listen to the podcast, and get a ton more info on the movies we review.  http://www.ReelFilmNerds.com Thank you for liking, subscribing, rating, reviewing, and telling your friends about our podcast.
Stay home and stream as many movies as you can!