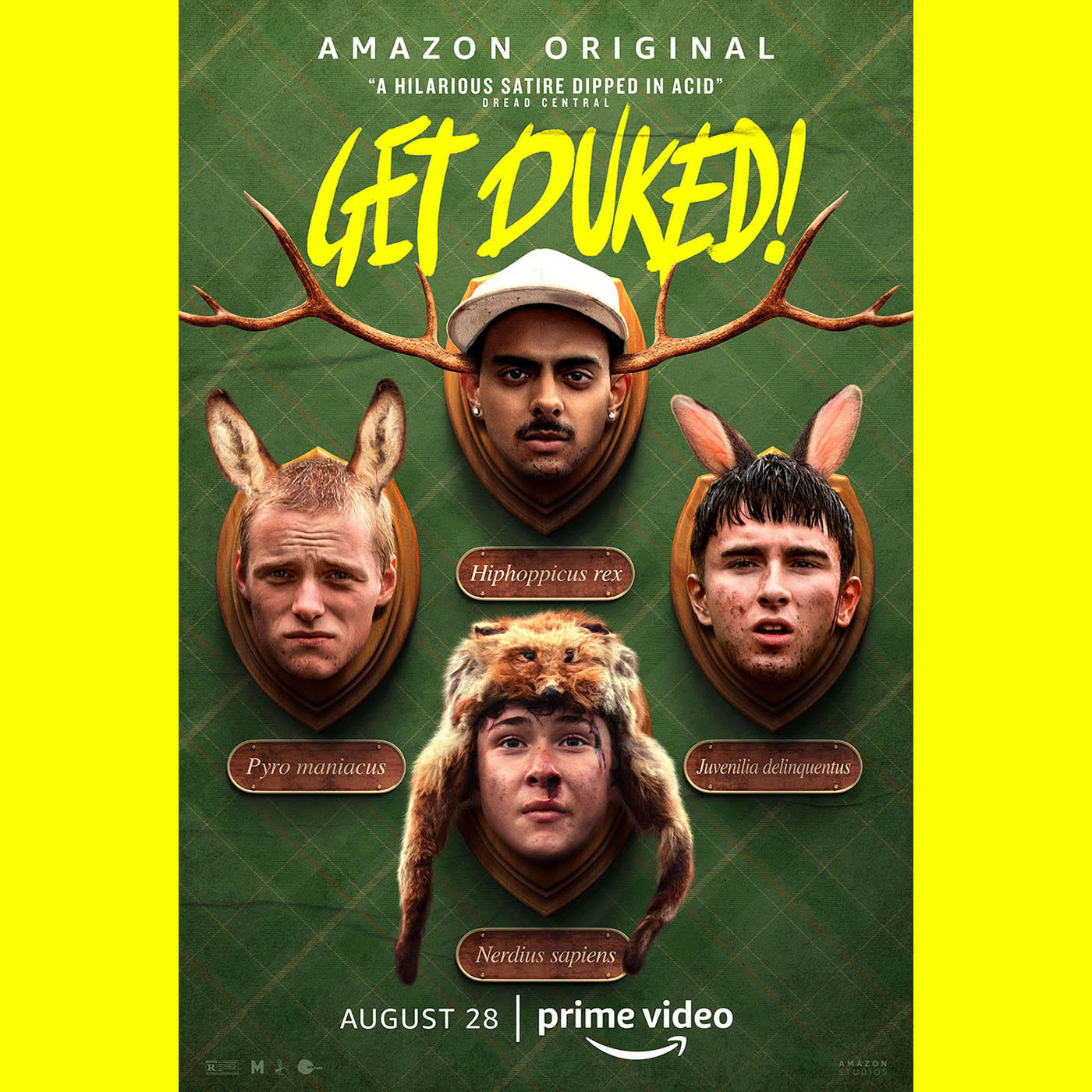 Sick and tired of politics yet? GREAT! Why not sit down and laugh while listening to the Talent-less Mike of Mystery and Matt review the Amazon Original Get Duked! Better topics than this movie include Prescott Valley professional sports, The Boys TV show, and our Third Annual Harvest Horror Fest!
Well this is awkward, maybe not awkward but it has been a long time since Mike and Matt didn't agree at least a little bit on a film. Mike Talent really enjoyed Get Duked! Matt on the other hand really hated this film and felt he wasted his time. This is not necessarily a bad film but it is definitely not for everyone. It is a hip-hop manhunt drug comedy that takes place in the Scottish Highlands. There are some very funny parts and the scenery is beautiful. The acting was decent from our four leads who are unknown here in the United States.
Mike really enjoyed Get Duked! and did not have any issues with the thick Scottish accents. He graciously awards the film 3 out of 5 Reels. Matt on the complete opposite side of the coin disliked the Amazon Original and thinks you should skip it. He awards the film 1.5 out of 5 Reels.
Next week is the start of Mike's favorite time of the year, our Third Annual Harvest Horror Fest! For our new listeners we review nothing but horror films for the month of October. Our first horror flick picked by Mike is 1993's Leprechaun starring Warwick Davis and Jennifer Aniston. If you would like to watch it with us it is currently streaming on HBO and HBO Max. Thanks for hanging out and listening to our little pod. We will chat at you next week!
---
If you have a film you would like Matt and Mike Talent to review you can email us at nerds@reelfilmnerds.com, listeners we are talking to you too.
Our little show can be found anywhere Podcasts reside such as iTunes, Spotify, Stitcher, Google Play, Tune In, etc. While you are there like, subscribe, rate, and review us if you can too!
You can find us on all things social such as YouTube, Facebook, Instagram, and Twitter.  Join our Facebook Fan Group so you can have a safe space to yell at Mike and Matt from the comfort of your keyboard while talking about films too.  Don't forget we do have an old fashioned website where you can watch trailers, read the host's bios, listen to the podcast, and get a ton more info on the movies we review.  http://www.ReelFilmNerds.com Thank you for liking, subscribing, rating, reviewing, and telling your friends about our podcast.
Go watch as many movies as you can!