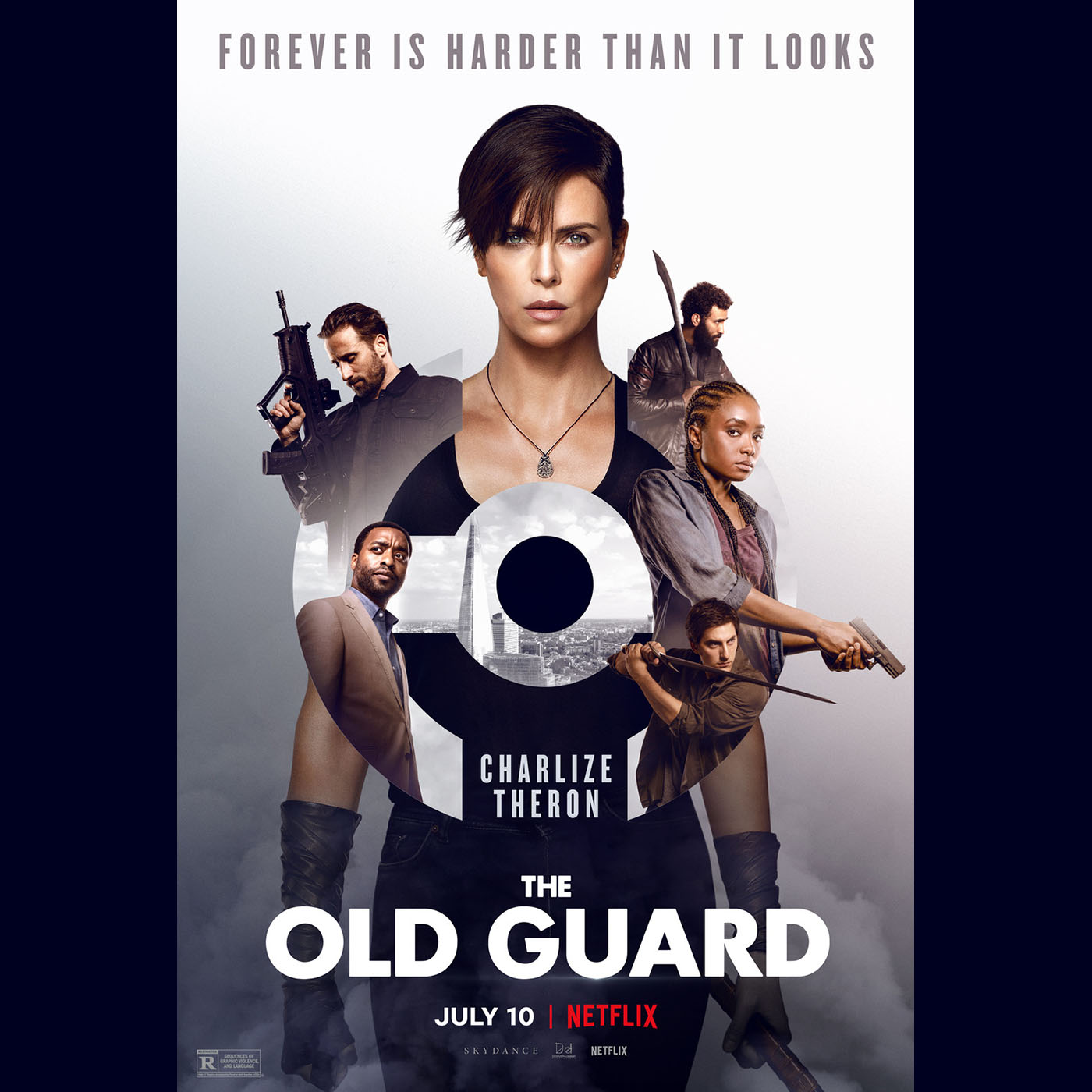 Welcome faithful listeners! This week Mike and Matt reviewed a Netflix Original that is destroying the charts, The Old Guard. Not too far off topics include Aeon Flux, favorite Pixar Films, and are movie theaters ever coming back.  
What a great surprise of a film! This one really came out of nowhere. The Old Guard is a fantasy action movie based around immortality and world history. The world building is excellent especially the juxtaposition of Charize Theron's character Andy and KiKi Layne's character Nile. The old versus the new shows you this unique world from two different perspectives helping flesh it out. Mysterious Mike really enjoyed The Old Guard giving it 3.5 out of 5 Reels. Matt thought the film was incredible and can not wait for the inevitable sequel awarding it 4 out of 5 Reels.
We hope the guys will be talking about a movie next week. Mysterious Mike Talent did not do his homework. Hopefully, he will even though it is late and we will get something watched and reviewed for you. Thanks for listening to our pod, hopefully you enjoyed it as much as we did. Chat at you next week!
---
If you have a film you would like Matt and Mike Talent to review you can email us at nerds@reelfilmnerds.com, listeners we are talking to you too.
Our little show can be found anywhere Podcasts reside such as iTunes, Spotify, Stitcher, Google Play, Tune In, etc. While you are there like, subscribe, rate, and review us if you can too!
You can find us on all things social such as YouTube, Facebook, Instagram, and Twitter.  Join our Facebook Fan Group so you can have a safe space to yell at Mike and Matt from the comfort of your keyboard while talking about films too.  Don't forget we do have an old fashioned website where you can watch trailers, read the host's bios, listen to the podcast, and get a ton more info on the movies we review.  http://www.ReelFilmNerds.com Thank you for liking, subscribing, rating, reviewing, and telling your friends about our podcast.
Go watch as many movies as you can!