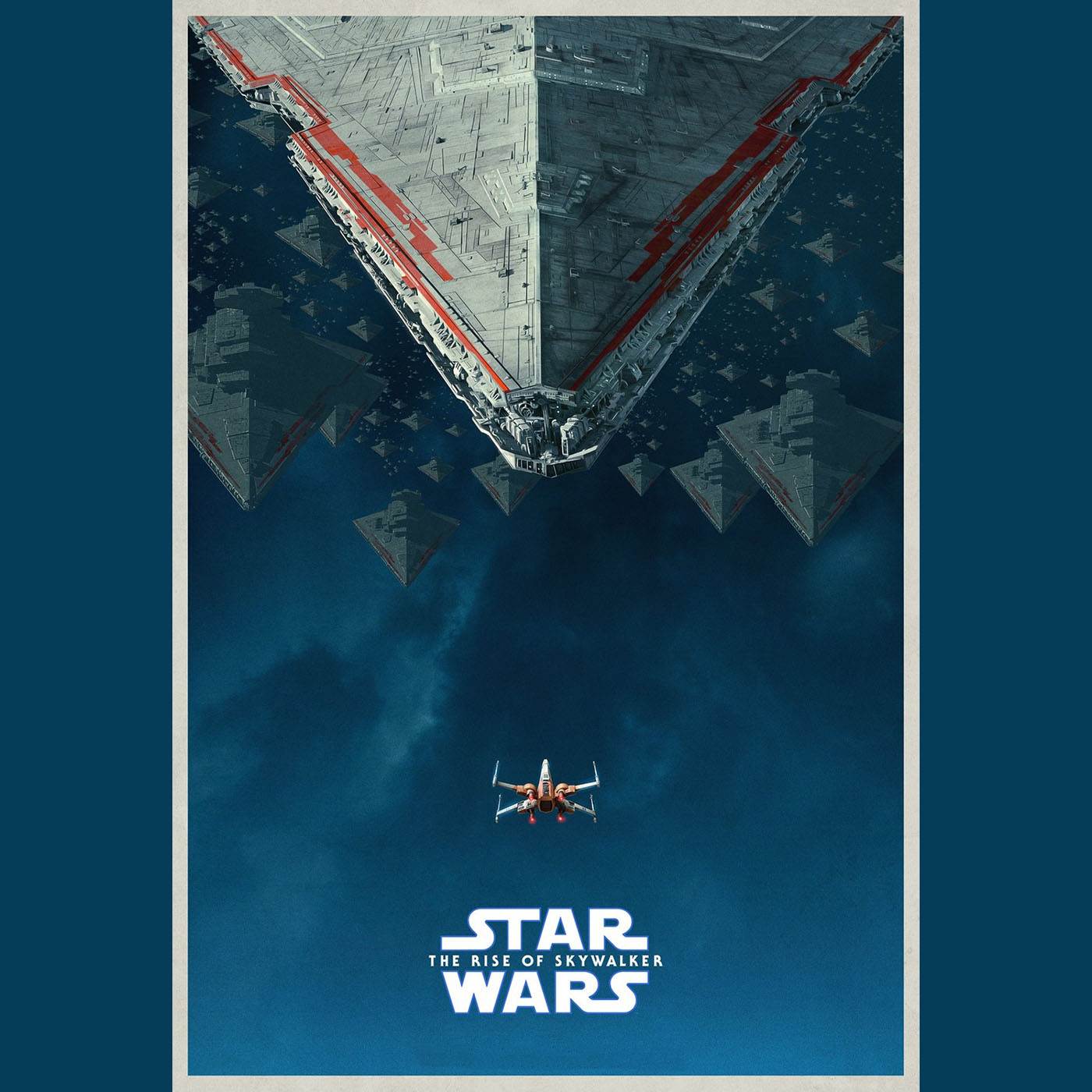 Thank the Maker!!!  It's here our review of Matt's reason to live, Star Wars: Episode IX The Rise of Skywalker!!!  If you can't tell we are just a tad excited to chat with you about the last installment in the Skywalker saga.  Additional topics include Christmas, blue glowies, and The Marvelous Mrs. Maisel is incredible! 
Star Wars: Episode IX is a great film and answer to Rian Johnson's disaster that is The Last Jedi.  We are not going to spoil this film here but we do follow our new structure and spoil it after our Marvel Cinematic Universe tie-in.  Hopefully you have watched Episode IX at least once by now.  The acting is great, the script can be a real mess, and the action is nonstop!  If you are even a casual movie goer or Star Wars fan this is a must see film in the theaters.  Thank you J.J. Abrams for saving this beloved franchise with Star Wars Episode IX.  Don't listen to the critics on this one they are wrong, really wrong.  Matt and Mike clearly are not critics because they loved this movie. Mike Talent came out of the gate swinging giving Episode IX a near perfect score with 4.5 out of 5 Reels.  Matt is a little lower but not by much and he is super critical of something he loves so dearly.  Matt gives Episode IX a respectable 4 out of 5 Reels. 
Next week the guys hit the theaters to see a film that is being praised by fans and critics alike Uncut Gems starring Adam Sandler in a very serious role.  Thanks for tuning in and listening to Mike and Matt ramble on about movies.  Have a safe and Happy New Year!!!
---
If you have a film you would like Matt and Mike Talent to review you can email us at nerds@reelfilmnerds.com, listeners we are talking to you too.
Our little show can be found anywhere Podcasts reside such as iTunes, Spotify, Stitcher, Google Play, Tune In, etc. While you are there like, subscribe, rate, and review us if you can too!
You can find us on all things social such as YouTube, Facebook, Instagram, and Twitter.  Join our Facebook Fan Group so you can have a safe space to yell at Mike and Matt from the comfort of your keyboard while talking about films too.  Don't forget we do have an old fashioned website where you can watch trailers, read the host's bios, listen to the podcast, and get a ton more info on the movies we review.  http://www.ReelFilmNerds.com Thank you for liking, subscribing, rating, reviewing, and telling your friends about our podcast.
Now go out and catch a movie!