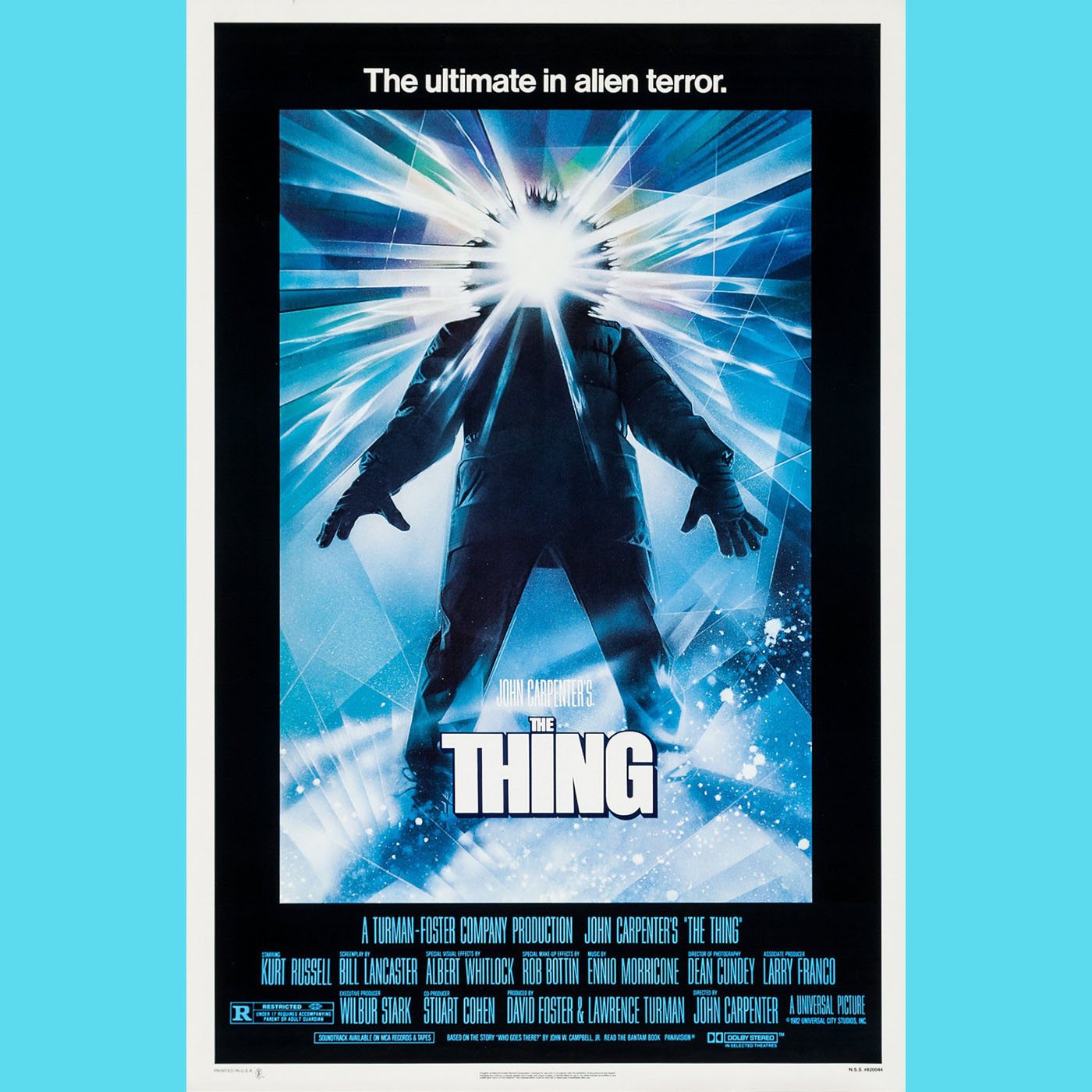 Happy Halloween everyone!!!  Today is a happy and sad day.  First off it's Halloween, one of the most fun days of the year.  Second, it is the final Harvest Horror Fest review of the season.  Today Mike Talent and No Talent Matt review John Carpenter's classic horror film The Thing (1982).  Not thing related topics include Tool destroys at Gila River Arena, RC plane flying, and Netflix VS. movie theaters.
The Thing (1982) is an incredible Sci-Fi horror film that Matt should have watched long before 2019 but he is a giant slacker, literally giant.  The story is amazing especially the paranoia that slowly ramps us throughout the movie. It rivals the incredible monster and creature design.  Speaking of creatures, wow, just wow! They are truly out of this world, especially when you realize this film was made over 35 years ago! Kurt Russell does a particularly excellent job as a helicopter pilot, especially his decision to rock that incredible prospector hat.  Our Second Annual Harvest Horror fest has been one for the books especially for Mike Talent. He hands out another almost perfect rating for The Thing (1982) with 4.5 out of 5 Reels.  Matt also really enjoyed this movie awarding it 4 out of 5 Reels.
Next week we attempt to return to our regularly scheduled movie reviewing.  Who are we kidding we are not regular at all but you will get at least one review maybe two if Mike has time.  Our first and maybe only pod is a movie that is advertised as a return to form, Terminator: Dark Fate.  We will see and let you know if Linda Hamilton and James Cameron breathe life back into this formerly incredible franchise.  Don't forget to tune in Monday to Magic 99.1 around 8:45AM with Leza Live to get a sneak peak of our Terminator: Dark Fate review with Matt.  Thanks for hanging out and listening to us and hopefully you get to eat lots of your kid's candy tonight!
If you want to listen to way better podcast's don't forget to check out our sister podcasts The Bluemilk Podcast, The Mile High Show, and Rogues Radio Podcast also based in beautiful Prescott, Arizona.
---
If you have a film you would like Matt and Mike Talent to review you can email us at nerds@reelfilmnerds.com, listeners we are talking to you too.
Our little show can be found anywhere Podcasts reside such as iTunes, Spotify, Stitcher, Google Play, Tune In, etc. While you are there like, subscribe, rate, and review us if you can too!
You can find us on all things social such as YouTube, Facebook, Instagram, and Twitter.  Join our Facebook Fan Group so you can have a safe space to yell at Mike and Matt from the comfort of your keyboard while talking about films too.  Don't forget we do have an old fashioned website where you can watch trailers, read the host's bios, listen to the podcast, and get a ton more info on the movies we review.  http://www.ReelFilmNerds.com Thank you for liking, subscribing, rating, reviewing, and telling your friends about our podcast.
Now go out and catch a movie!