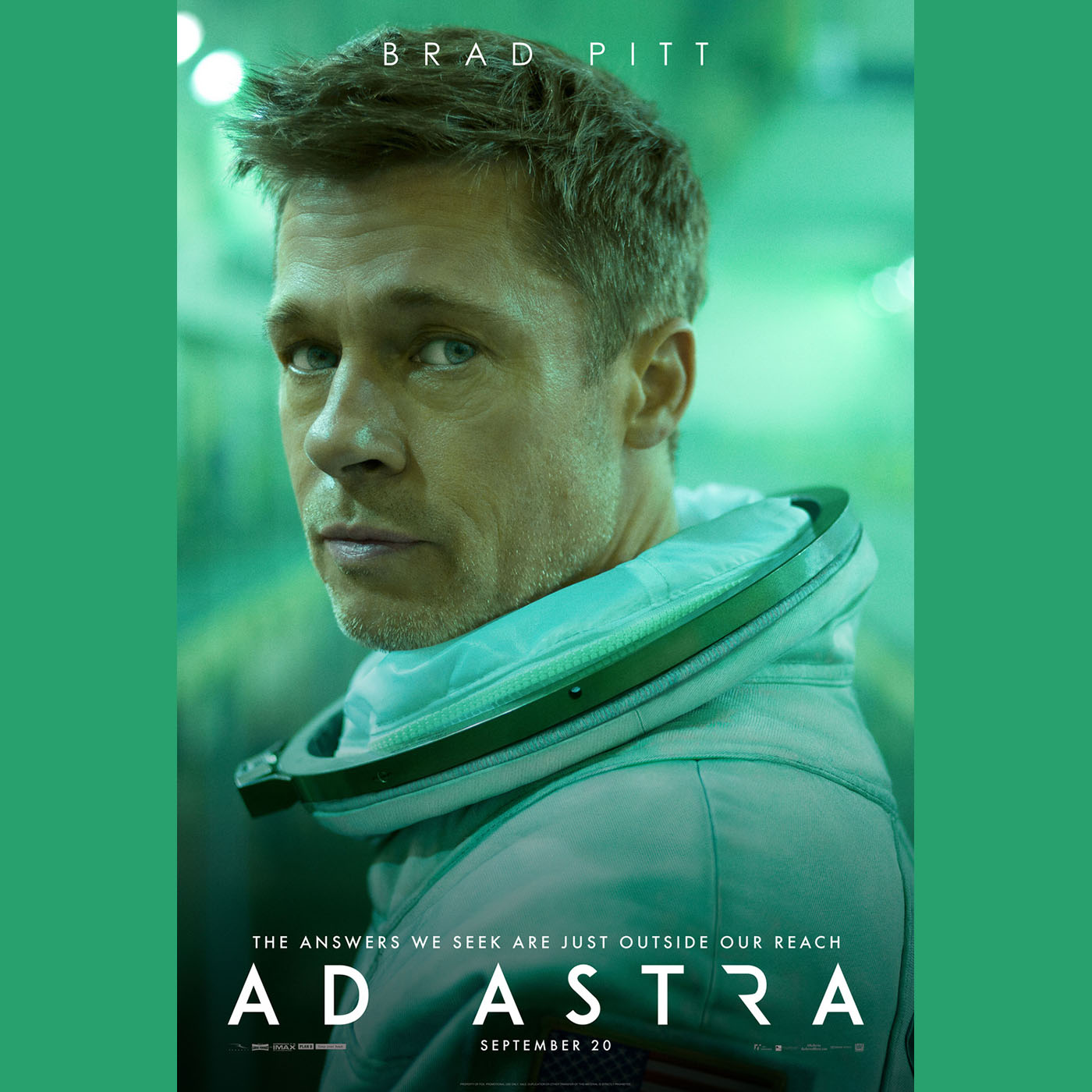 It's Wednesday and that means it's new podcast day!  Today Mike and Matt review the latest Brad Pitt space odyssey Ad Astra written and directed by James Gray.  Incredible additional topics today include The Martian, space pirates, and Matt has a guest spot on Leza Live every Monday on a real radio station Magic 99.1, seriously?    
Ad Astra is what we call a true hardcore sci-fi film.  It is jam packed with action, it can drag at times, but the cinematography and acting is incredible!  For the most part it is a pretty great movie with a decent story about an astronaut with daddy issues but not according to Mike Talent.  There are several, and we mean several parts of the film where you have to suspend reality. Both your hosts agree though Brad Pitt's acting was nuanced and incredible.  Clearly 2019 is Brad Pitt's year for great acting.  Liv Tyler did great and so did Donald Southerland and Tommy Lee Jones for the few seconds they are in the film.  Matt and Mike did not agree on this film at all.  This might be the first time in the history of the pod that they are so divided.  Mike really did not like Ad Astra.  He had a difficult time overlooking the many impossible and fantastical parts of the film.  He gives it a dismal 1.5 out of 5 Reels. Matt on the other hand really enjoyed it giving a whole lot of passes to the impossible acts in the movie.  If you are into sci-fi and space he suggests you definitely go see this film in the theater especially if you can afford an IMAX ticket.  He gives Ad Astra 4 out of 5 Reels.              
Next Wednesday Matt and Mike keep rolling with the Legacy casts by reviewing Michael Bay's 1996 film The Rock.  Thanks for tuning in for another pod and don't forget to listen to Matt make a fool of himself on Monday mornings with Leza Live on Magic 99.1 FM around 8:45 AM.  Chat at you next week.
If you want to listen to way better podcast's don't forget to check out our sister podcasts The Bluemilk Podcast, The Mile High Show, and Rogues Radio Podcast also based in beautiful Prescott, Arizona.
---
If you have a film you would like Matt and Mike Talent to review you can email us at nerds@reelfilmnerds.com, listeners we are talking to you too.
Our little show can be found anywhere Podcasts reside such as iTunes, Spotify, Stitcher, Google Play, Tune In, etc. While you are there like, subscribe, rate, and review us if you can too!
You can find us on all things social such as YouTube, Facebook, Instagram, and Twitter.  Join our Facebook Fan Group so you can have a safe space to yell at Mike and Matt from the comfort of your keyboard while talking about films too.  Don't forget we do have an old fashioned website where you can watch trailers, read the host's bios, listen to the podcast, and get a ton more info on the movies we review.  http://www.ReelFilmNerds.com Thank you for liking, subscribing, rating, reviewing, and telling your friends about our podcast.
Now go out and catch a movie!