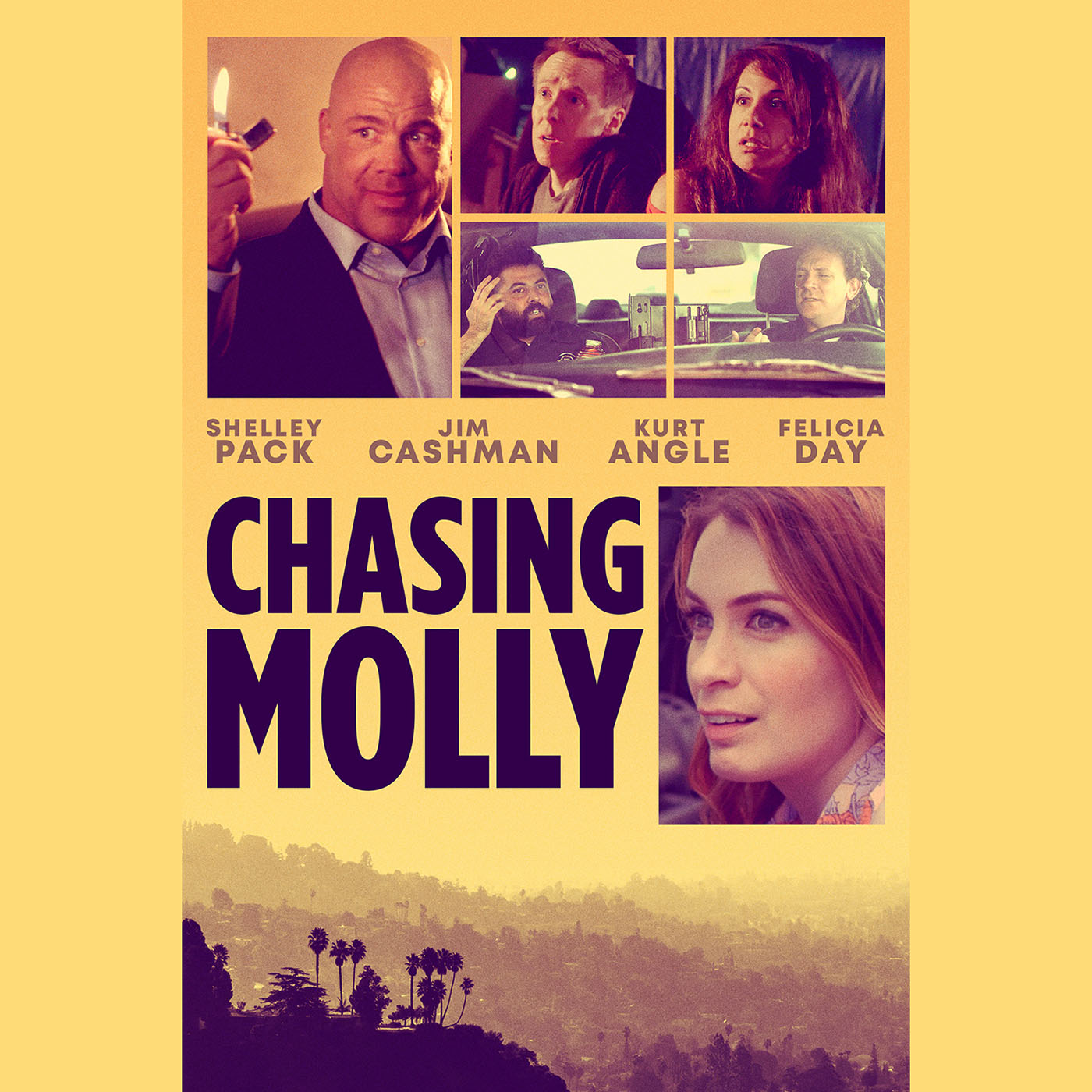 Welcome boys and girls to your first pod of the week!  That's right we did it (applause), we recorded two episodes this week!  Your first dose of film nerdery is our review of Chasing Molly our second screener ever, thanks Shelley Pack!  Bonus topics today include: we have a new Facebook Fan Group you should definitely join, Mike Talent is not sleepy for once, and lastly we have a new voicemail number for you to call and complain about us to our faces!
Chasing Molly is a fascinating B movie comedy that has tons of potential at times and not so much at others.  There are some really great funny concepts, grapefruiting comes to mind, that could have been explored further and there were scenes that could easily be cut.  The acting was ok throughout most of the film from the stars but a few of the side actors were pretty rough. This is not a must see movie but if you run across it while trying to find something to watch on your Roku or Smart TV it is worth a few laughs to take you away from the pain of reality.  The ending though was rough. It came out of nowhere and didn't make a ton of sense. It is nice seeing Kurt Angle getting some work too.  Mike Talent and Matt agree Chasing Molly earns 2 out of 5 Reels.         
Thursday, hopefully Thursday, if Matt get his super edit on, The Boys (see what I did there?), discuss Quentin Tarantino's 9th film according to him, Once Upon a Time … in Hollywood.  Mike and Matt are both passionate fans of QT but they differ greatly on this film.  Warning it is a long podcast, almost a full hour! Thanks for tuning in and supporting the show.                           
Lastly don't forget to support our sister podcasts The Bluemilk Podcast and The Mile High Show also based in beautiful Prescott, Arizona.  They are way better podcasts than ours. Seriously.
---
If you have a film you would like Matt and Mike Talent to review you can email us at nerds@reelfilmnerds.com, listeners we are talking to you too.
Our little show can be found anywhere Podcasts reside such as iTunes, Spotify, Stitcher, Google Play, Tune In, etc. While you are there like, subscribe, rate, and review us if you can too!
You can find us on all things social such as YouTube, Facebook, Instagram, and Twitter.  Join our Facebook Fan Group so you can have a safe space to yell at Mike and Matt from the comfort of your keyboard while talking about films too.  Don't forget we do have an old fashioned website where you can watch trailers, read the host's bios, listen to the podcast, and get a ton more info on the movies we review.  http://www.ReelFilmNerds.com Thank you for liking, subscribing, rating, reviewing, and telling your friends about our podcast.
Now go out and catch a movie!