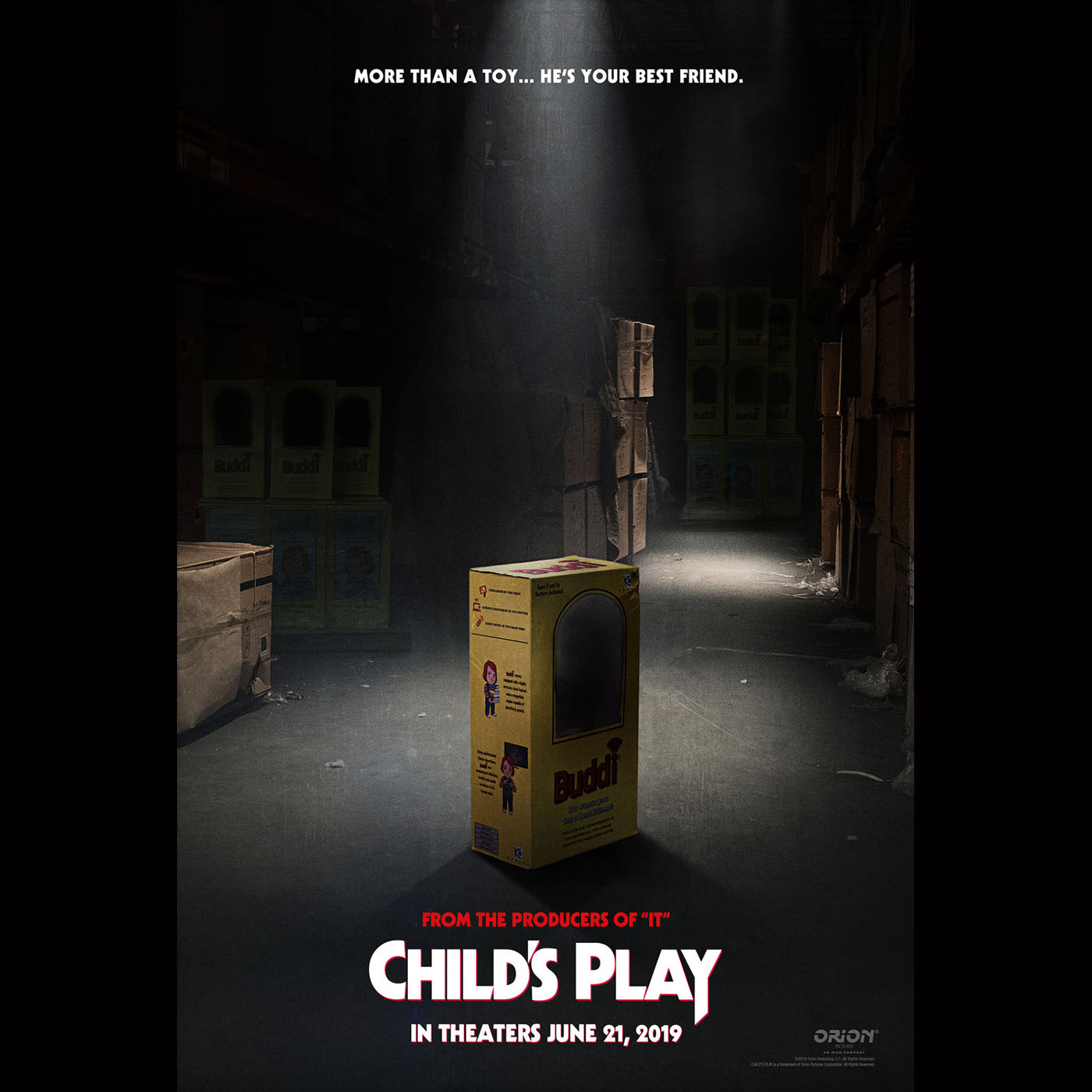 Looky looky two in one week again!  Wow, we are like butter because we are on a roll.  Today the two nerds Mike and Matt review Child's Play (2019).  Super special added topics include hot tacos, Spawn, Crawl, Matt and Mike are old, and lastly the history of the Child's Play franchises.
Child's Play (2019) is a unique idea in our modern world for the infamous Chucky.  It is not a reboot but a re-imagining of a classic horror film for today's time. The movie does not take itself too seriously adding a fair bit of humor from start to finish.  The acting is good especially Aubrey Plaza, Mark Hamill, the voice of Chucky, and Gabriel Bateman.  The sets are well done even the odd ones, the gore and makeup is great, and the cinematography isn't half bad either.  With all that aside it is not an incredible must see film in the theaters but it is definitely worth a rent from Redbox or on one of the many streaming services.  Mike Talent really enjoyed himself and awards Child's Play (2019) 3.5 out of 5 Reels.  Matt also did not hate this horror flick but he did think there were areas worth exploring more.  He gives the film an average rating of 3 out of 5 Reels.                        
Next week despite what the critics are already saying they are reviewing Yesterday, a fun unique film based kinda on the infamous band The Beatles.  If he has time friend, listener of the show, and Beatles fanatic Steve Stockmar hopefully will give us his thoughts on the film too.  We hope you continue to enjoy our podcast because we really enjoy making it for you!       
Thank you for your continued support of our podcast and don't forget to support our sister podcasts The Bluemilk Podcast and The Mile High Show as based in beautiful Prescott, Arizona.
---
If you have a film you would like to hear Matt and Mike review feel free to email us at nerds@reelfilmnerds.com  Thank you for liking, subscribing, rating, reviewing, and telling your friends about our podcast.
Our little show can be found anywhere Podcasts reside such as iTunes, Stitcher, Google Play, Tune In, Player FM, etc. While you are there like, subscribe, rate, and review us if you can too!
Make sure to follow us on social media such as Facebook, Instagram, and Twitter. Feel free to visit our website to watch trailers, read bios, and just flat out get more info on the movies we review.  http://www.ReelFilmNerds.com 
You can contact us through email as well Nerds@ReelFilmNerds.com
Now go out and catch a movie!