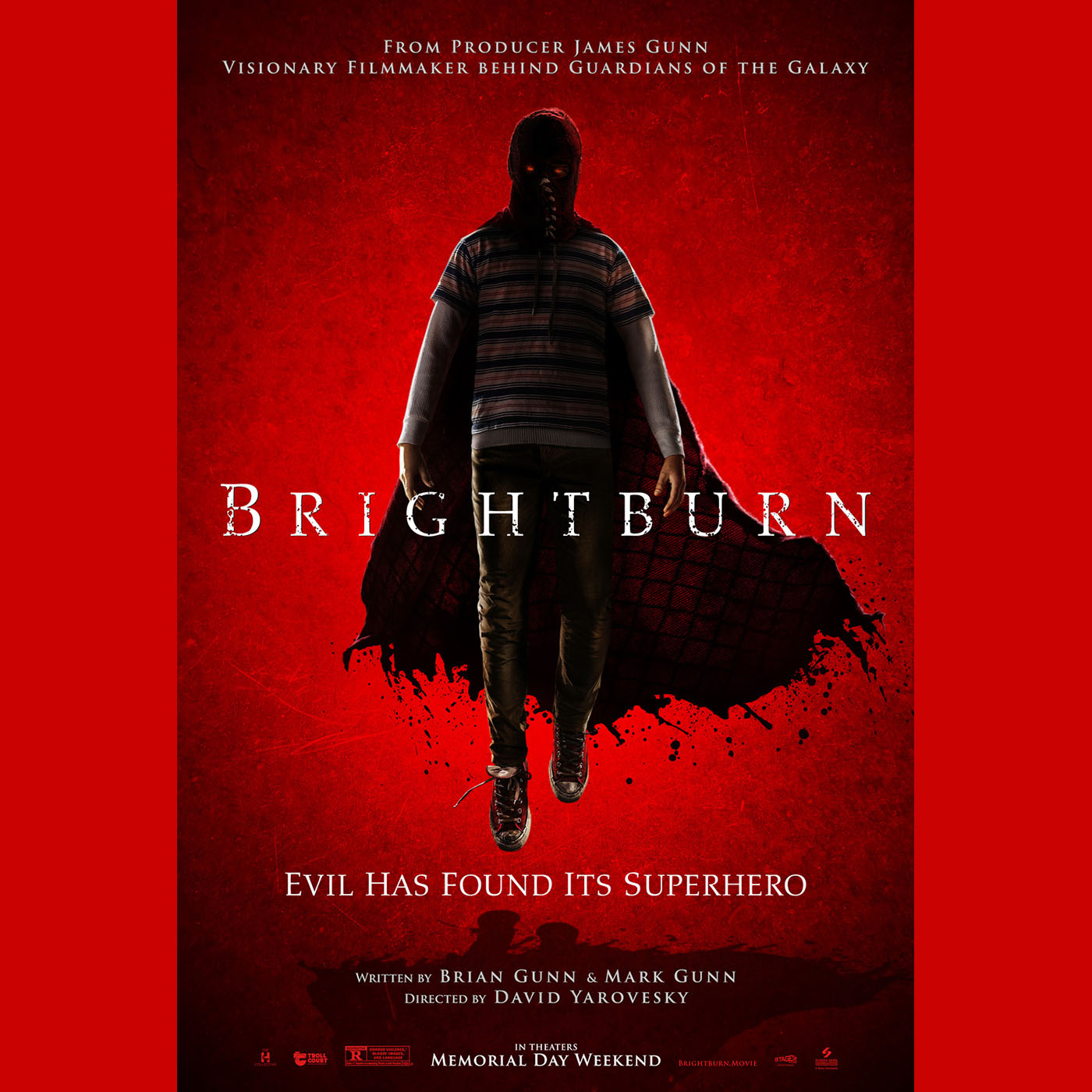 Another week has come and gone and you know what that means a new Reel Film Nerds podcast!  On this week's hump day Mean Mike Talent and Amazing Matt review another superhero movie but there is a catch, this is a horror/thriller superhero movie.  Brightburn brought to you by the Gunn brothers puts a dark spin on the Superman origin story to say the least. Extra topics include growlers, nerds are now cool, and of course the rise of superhero films in mainstream media today.
Brightburn is an intense superhero thriller that starts out slowly and quickly ramps up the fear and violence.  It is a gritty, dark, and gory film even cringeworthy at times. The acting is excellent especially from Elizabeth Banks and Jackson A. Dunn. Mike and Matt both recommend you go out and see this movie especially if you like horror or superhero films.  Matt really loved the take on the classic origin of Superman. It reminded him of the DC comic publications known as the Elseworlds and the Marvel comic book series What If?  He gives Brightburn 4 out of 5 Reels.  Mean Mike Talent also enjoyed this thriller just not as much as Matt.  He can be very harsh especially in his old age. Mike gives Brightburn 3.5 out of 5 Reels.  
Next week we are going to be talking about the Elton John biopic Rocketman starring that kid from the Kingman's movies Taron Egerton who actually sings John's songs in the film unlike some other recent biopic that was nominated for a bunch of awards, sorry rant over.  Don't forget to support local podcasting and listen to our sister podcasts The Bluemilk Podcast and The Mile High Show.  Chat at you next week!
---
If you have a film you would like to hear Matt and Mike review feel free to email us at nerds@reelfilmnerds.com  Thank you for liking, subscribing, rating, reviewing, and telling your friends about our podcast.
Our little show can be found anywhere Podcasts reside such as iTunes, Stitcher, Google Play, Tune In, Player FM, etc. While you are there like, subscribe, rate, and review us if you can too!
Make sure to follow us on social media such as Facebook, Instagram, and Twitter. Feel free to visit our website to watch trailers, read bios, and just flat out get more info on the movies we review.  http://www.ReelFilmNerds.com 
You can contact us through email as well Nerds@ReelFilmNerds.com
Now go out and catch a movie!