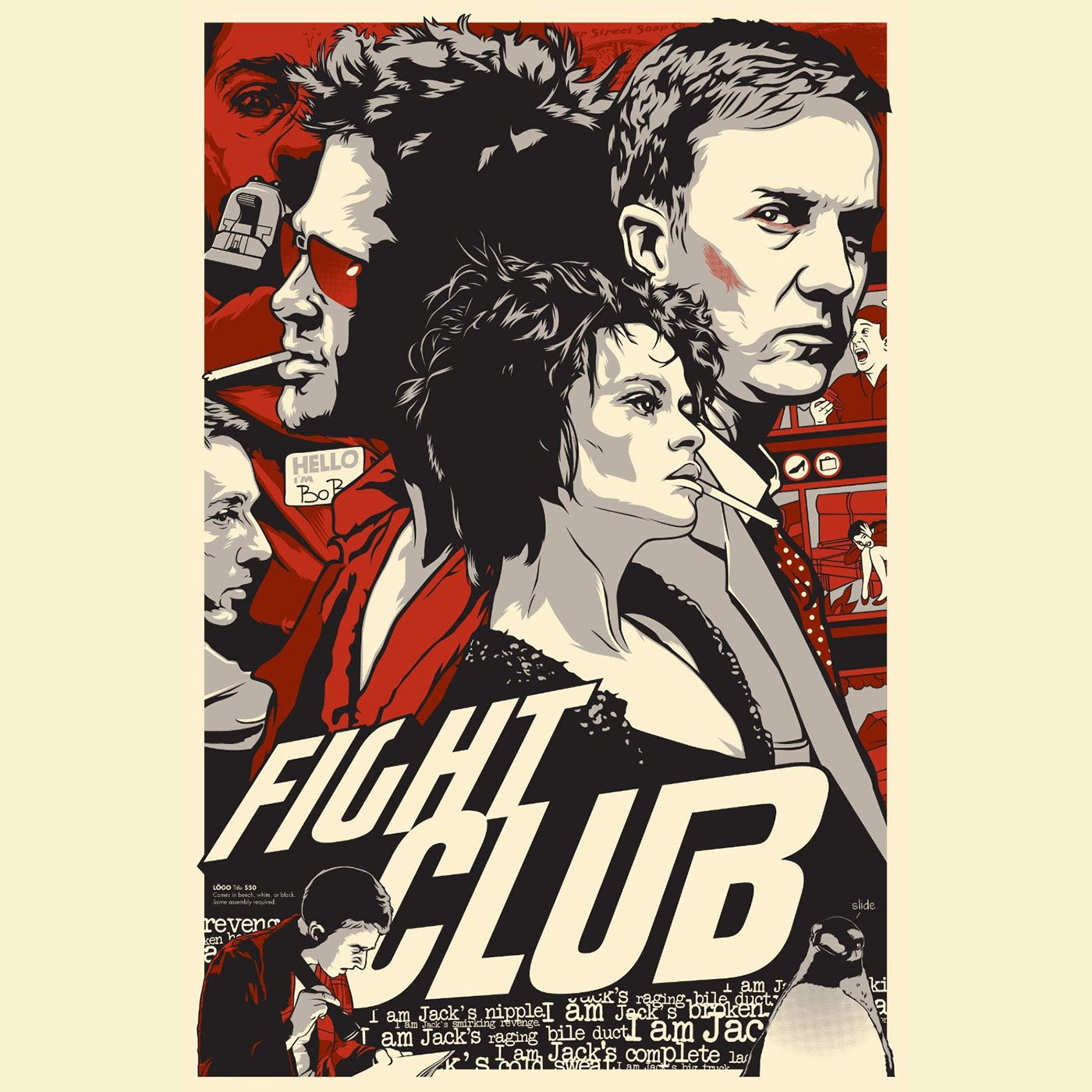 We are in the Endgame now listeners!  Wow, bet you can't tell that we are excited for a certain movie that is coming out tonight!  To go along with this epic film we have another epic film from the late 90's, Fight Club!  Special topics today include Mike's hate then love of Pitt, sweet tea or regular ice tea, and lastly of course AVENGERS:ENDGAME!!!!!!
I am sure you can already guess this if you have listened to a few of our podcasts up to this point.  Basically Matt and Mike love this movie.  The story is incredible and unexpected.  The acting is on another level completely, from the entire cast not just Brad Pitt and Edward Norton.  The cinematography and lighting is something to pay attention to.  If you have not watched Fight Club or have not seen it for a long time do yourself a favor and go watch it in honor of the film's 20th anniversary this year.  I am sure you do not need to read this next sentence but here it is anyways.  Matt and Mike both give Fight Club a perfect rating of 5 out of 5 Reels!
Next week it's here, WOO-HOO!  We will definitely have a double sized episode for Avengers: Endgame!  There are tons and tons of reviews out already about it so if you can't wait go check one of those out and yes we will still be reviewing it even though everyone and their mom already has.  To get this out there now we will be spoiling it like we do with all our reviews.  We will give you plenty of warning ahead of time so if you get spoiled it's your own damn fault!  Mike and Matt are crazy excited to talk about this one so expect two dudes geeking out big time.  Chat at you next week with one giant pod instead of two.
---
If you have a film you would like to hear Matt and Mike review feel free to email us at nerds@reelfilmnerds.com  Thank you for liking, subscribing, rating, reviewing, and telling your friends about our podcast.
Our little show can be found anywhere Podcasts reside such as iTunes, Stitcher, Google Play, Tune In, Player FM, etc. While you are there like, subscribe, rate, and review us if you can too!
Make sure to follow us on social media such as Facebook, Instagram, and Twitter. Feel free to visit our website to watch trailers, read bios, and just flat out get more info on the movies we review.  http://www.ReelFilmNerds.com 
You can contact us through email as well Nerds@ReelFilmNerds.com
Now go out and catch a movie!