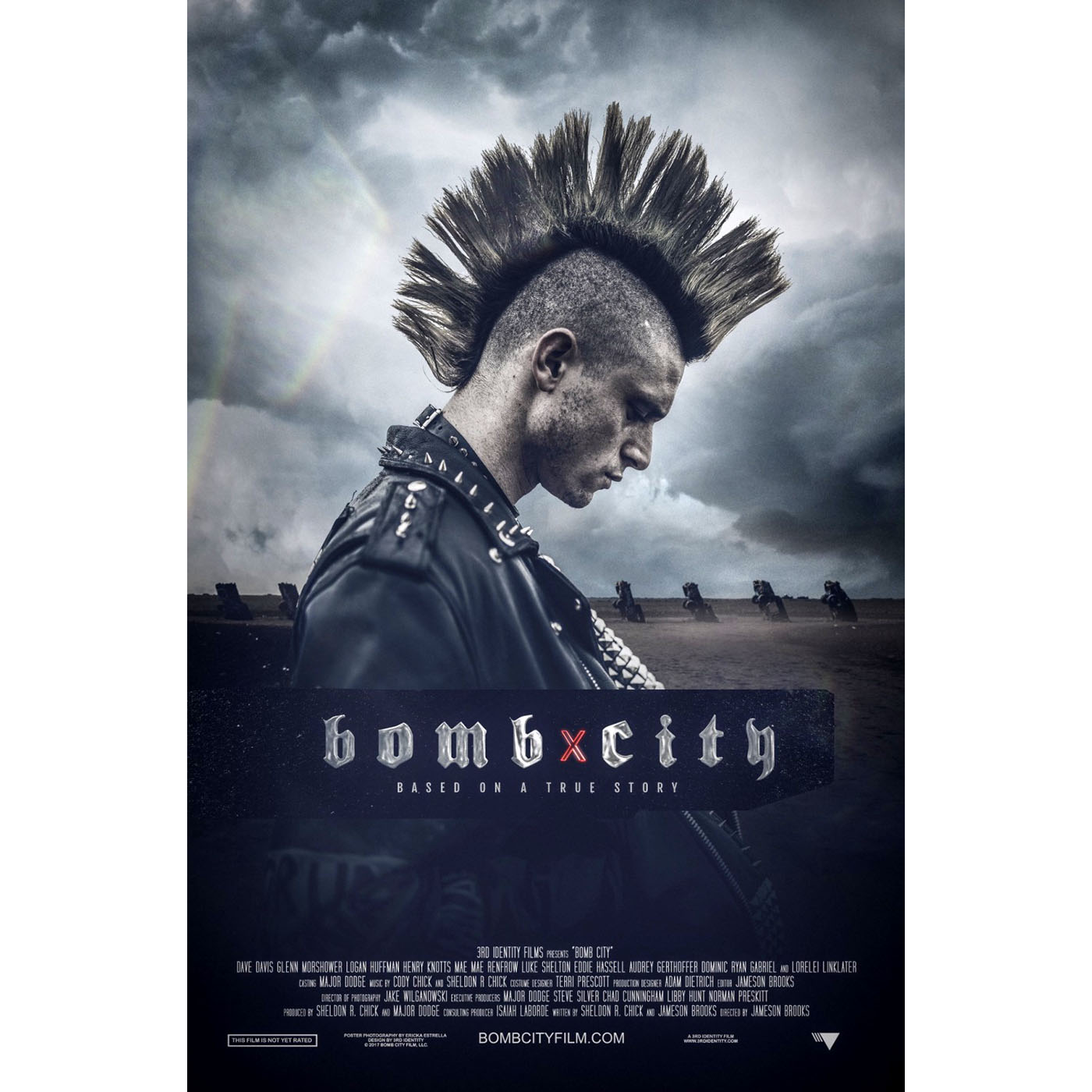 Are you ready for your last pod of the week?  No?  Well here it is anyways.  Today your hosts Mysterious Mike Talent and drunken Matt review a little known film based on a true story, Bomb City.  The movie takes place in a small Texas town between two very different clashing social classes.  Bonus topics today include #OE4Life, SLC Punk, and your hosts' high school days.
Bomb City is a very good film.  The story is extremely compelling and the way it was told was unique and misdirecting.  The acting was not the best by some of the supporting cast but the stars shined brightly.  The scenes were setup well and the sets looked great mostly because they were filmed on location in Texas.  The dance through the story's timeline was unique and did not always work.  The story though is what really makes this movie great.  Mysterious Mike Talent and dumb drunken Matt both agree that Bomb City deserves 4 out of 5 Reels.
The guys are still working out what to watch for next week.  Once again the movie theaters do not have much coming out.  It is awards season so it is expected.  Don't forget to vote for your favorite film of the year and podcast of the year for our first Poindexter Awards.  Have a nice weekend and we will chat at you on Tuesday!   
Thanks for your continued support of our podcast.  Without you our listeners, this podcast would not exist, seriously.  Anyways do us a favor and tell your friends and family about our fun little pod especially if you hate it!  Don't forget to subscribe and listen to our sister podcasts The Blue Milk Podcast, Code 3 Podcast, and The Mile High Show.
---
If you have a film you would like to hear Matt and Mike review feel free to email us at nerds@reelfilmnerds.com  Thank you for liking, subscribing, rating, reviewing, and telling your friends about our podcast.
Our little show can be found anywhere Podcasts reside such as iTunes, Stitcher, Google Play, Tune In, Player FM, etc. While you are there like, subscribe, rate, and review us if you can too!
Make sure to follow us on social media such as Facebook, Instagram, and Twitter. Feel free to visit our website to watch trailers, read bios, and just flat out get more info on the movies we review.  http://www.ReelFilmNerds.com 
You can contact us through email as well Nerds@ReelFilmNerds.com
Now go out and catch a movie!